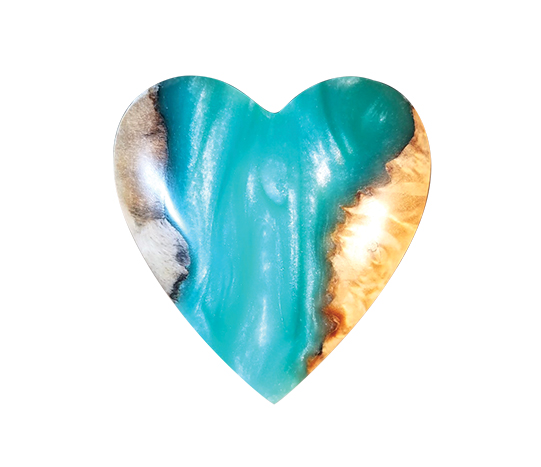 By Russ Kaniuth
In the May issue, I discussed making composite materials out of natural stone and epoxy, this month I'd like to venture further into the subject by discussing other types of polymers that can be used for lapidary.
While there are many lapidaries that are purists, and won't consider working with anything but natural stone, there are many others who like to get creative and try new things. The last few months I have been researching many different materials and decided to try some acrylics mixed with burl wood, and polyester composites that are generally used to make knife and gun scales. Since these materials are often very decorative and meant to be cut and polished, I figured it wasn't a far stretch to use in making cabs.
Variations of Composites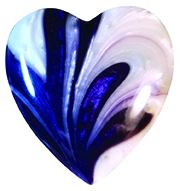 One variation was a mix of alumilite that was dyed and sometimes mixed with pearl mica powders. Another variation was a different polyester composite, which was also dyed and mixed with pearlescent coloring.  The wood burl and acrylic had some nice scenes to be found, like rivers running through the cab, and nice beach scenery, while the poly composite had beautiful swirling colors. The colors were just so bright, bold and eye-catching.  Because both had quite an extensive catalog of colors and patterns, it was tough to choose which I liked more.
When buying the wood burl/acrylic, it is generally sold in blocks that need to be cut into slabs. They do however usually come in smaller sizes that can be easily cut on a 10" lapidary saw with a diamond blade. The poly composite comes in 3/8" thick sheets that vary in size. I usually buy the smaller-size pieces (5 1/4" x 1 3/4"). This made it easy to draw out several cabs and trim on the 10" saw. Working with alumilite is rather simple, but there are some precautions to keep in mind.
Its no secret that I like to cut heart shaped cabs, and for those who do as well or enjoy cutting shapes that involve rotating the cab around the sides of the wheels to grind and polish, this is where the tricky part of working with composite takes shape. Most soft resin (Nova type) wheels have a rubber cushion adhered to the hub, with the resin and diamond grit layer on top. At no time can your material touch the rubber area that is exposed on the sides or it will melt/burn the acrylic instantly. If you are just cutting standard or freeform shapes and stay to the top surface of the wheels, you will have nothing to worry about.
Getting a Mirror Shine
The wood burl is slightly softer than the acrylic, but shouldn't give you much of a problem with undercutting, however, there's not a great deal of need to grind too much in the wood areas; it will shape and polish smoothly in no time at all. Your main focus should be the acrylic areas.
Once you shape your preform on the 80 grit, you can lightly smooth it out on a 220
grit wheel to take out any deep scratches, but the 280 grit will really do all the work for you. Both types of material use a light to medium pressure to sand and smooth the cab, even though water will be running on your machine, pressing too hard will generate friction and will scar the surface and possible add scratches instead of removing them. From this point on, both materials start to shine at the 600 grit stage, but this is the point where it is essential to stop and examine your work carefully and make sure all the scratches are gone before proceeding forward. Once you've finished the final stage of polishing, you should have a beautiful cab.
The poly composite will give you a much greater mirror shine with no further polishing compounds or added treatments. However, many people I've talked to wanted a better finish on their alumilite. Some lapidaries will clear coat the cab with lacquer spray, while others might use a carnauba wax to seal and shine.
However you choose to finish your cabs, be sure to disclose to your buyers so they know what they are working with as well!
---
Author:
Russ Kaniuth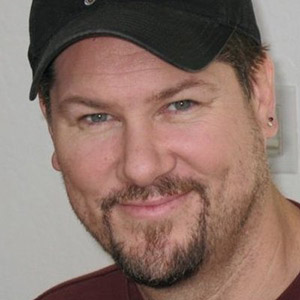 Is the owner of Sunset Ridge Lapidary Arts and overseer of the Cabs and Slabs Facebook group. View more of his work at www.sunsetridgelapidary.com.