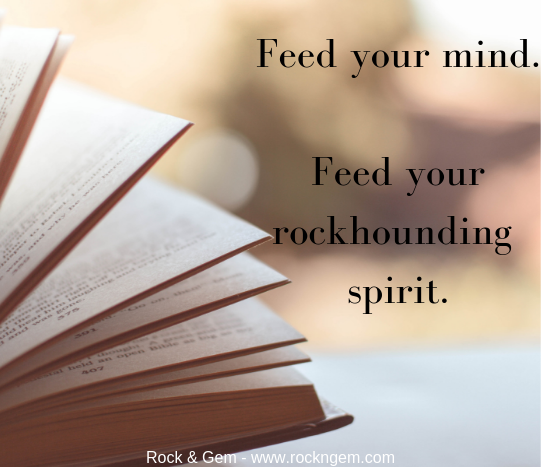 By Antoinette Rahn
It's possible Dr. Seuss summed it up best when he penned the memorable phrase, "The more that you read, the more things you will know. The more that you learn, the more places you'll go."
The beauty of reading is that it allows you to be inspired, informed, and equipped to travel and explore in person, as well as experience places through the words and photos presented in references.
Some may wonder how references qualify as "Tools of the Trade." Based on the feedback of many members of the Rock & Gem community, there is no question that acquiring knowledge is an incredibly important tool. With that, we are devoting part of this Tools of the Trade special section to books.
Please note, this is a small selection of the many, many references available to the rock, mineral, gem, fossil, and lapidary community today. The titles were selected using various criteria. The references featured were either recommended by multiple members of the Rock & Gem community, are top sellers in the field, or have been mentioned by one or more of the columnists and contributors of this publication.
I hope this gives you a few options to consider the next time you are looking for something good to read.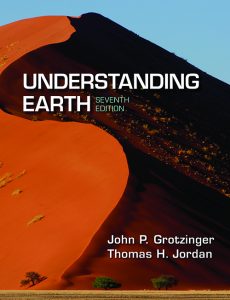 Written by two members of academia for the purpose of use in college classrooms, this book consistently receives accolades from both students and non-students alike. That's quite a statement, considering the idea of reading a college "textbook" for fun seems a bit ridiculous to some. However, the manner that the information is presented leaves you with more questions about what you read and an eagerness to continue on to the next chapter.
There are 23 chapters, five appendixes, and a glossary. To give you an idea of the subjects covered, here are the titles of some of the chapters I enjoyed: Igneous Rocks: Solids from Melts; Metamorphism: Alteration of Rocks by Temperature and Pressure; Exploring Earth's Interior; and Glaciers: The Work of Ice.
This is the kind of book that can truly influence the way people interact with the planet.
Authors: John Grotzinger and Thomas H. Jordan
Publisher: W.H. Freeman, Macmillan Publishers
Retail List Price: $201.99
Format: Paperback
Pages: 752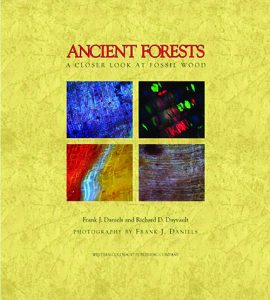 The song may be "Love is a many-splendored thing," but it's possible this book proves the phrase "Nature and science are many-splendored things," is equally applicable.
This is demonstrated in the volume and variety of photographs featured in the pages of this book.
According to information in the book's description, it contains 1,600 color photographs, charts, and diagrams, incluvding 438 fossil wood micro images, 40 geologic landscapes, and 46 thin section micrographs from modern conifers and hardwoods.
What adds to the fascination and enchantment of this book is the variety of locations and types of fossil wood pictured and described. Another standout element of this book is the authors' inclusion of sections devoted to fossil woods of the Tertiary Period and Mesozoic and Paleozoic eras.
Authors: Frank J. Daniels and Richard D. Dayvault
Publisher: Western Colorado Publishing Company
Retail List Price: $75
Format: Hardcover
Pages: 456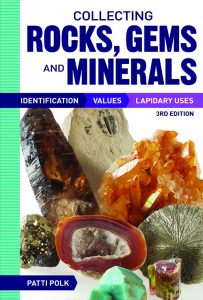 While the old adage may be "don't judge a book by its cover," the look and feel of this book's cover are good indicators of the wealth and depth of information inside.
The flexibound binding impresses me because it's a book that is durable and helpful in the field, and it's equally impressive sitting on the coffee table or bookshelf of a house. It's often referred to as a guide for beginners, but more than a few experienced rockhounds referenced this book as one of their favorite guides. I appreciate that it's arranged by category and color of stone. I also appreciate the details the author provides about tools and equipment used in the field, shop, and in displaying specimens. In fact, it was in the pages of this book that I was introduced to dop pots, dop wax, and sticks.
This book illustrates the beauty and fascinating science of rocks, gems, and minerals.
Author: Patti Polk
Publisher: Krause Publications, F+W Media
Retail List Price: $19.99
Format: Flexibound
Pages: 352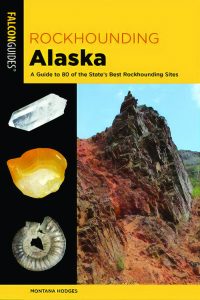 As one Rock & Gem community member stated as part of her recommendation, "I picked this book up when I was dreaming about a trip to Alaska. After reading it, I made plans and made my way to Alaska. It was an unforgettable trip."
The book is touted for its engaging and easy-to-read presentation of Alaska's geologic history.
Included in this guide are site-by-site details (directions, types of rocks, minerals, and fossils native to the area, as well nearby rock shops and attractions) for locations across the state. Another valuable component is the inclusion of land-use regulations and contact information for land managers. Plus, the second edition of this book is slated for publication in May of 2019!
This book also is part of a series of state-focused rockhounding guides published by Falcon Guides. This company also published the popular guide, The Modern Rockhounding and Prospecting Handbook.
Author: Montana Hodges
Publisher: Falcon Guides
Retail List Price: $16.95
Format: Paperback
Pages: 232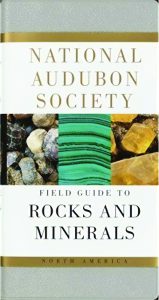 If the phrase "an oldie but a goodie" applies to books, this handy guide qualifies. First published in 1979, it continues to appear on several lists of must-have references for anyone with an interest in rocks and minerals.
Among the features that continue to attract readers 40 years after the first printing include the depiction of a variety of rocks and minerals in various color and crystal form, and in the environments that they are often found. That aspect is an invaluable asset for rockhounds of any level of experience. In all, there are nearly 800 color photographs in this reference that is slender in size and features a vinyl cover.
In the course of reading various reviews about this book, I noticed several people commented that it was one of the only books they've purchased multiple times because they would lend their copy to someone and it was never returned.
Authors: National Audubon Society
Publisher: Knopf
Retail List Price: $24.95
Format: Paperback with vinyl cover
Pages: 856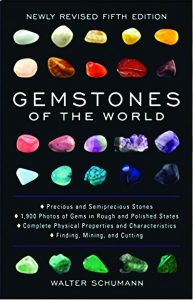 There's something to be said for a reference with as many editions as Gemstones of the World. With the first edition published in 1976, according to reports, and the most recent published in 2013, that's quite a span of time. Yet, this book remains relevant, engaging, and effective in conveying key details about gemstones.
A "recommended read" according to various Rock & Gem readers, among the most popular features of the book is the explanation of gemstones using an easy-to-follow design of text and detailed photos and drawings. There are more than 1,900 photos of gemstones! Another popular feature, which is more of an observation, is that the book is not too complex for someone just discovering an interest in gemstones, and it's not too simplistic for someone with a seasoned appreciation
Author: Walter Schumann
Publisher: Sterling Publishing
Retail List Price: $24.95
Format: Hardcover with jacket
Pages: 320