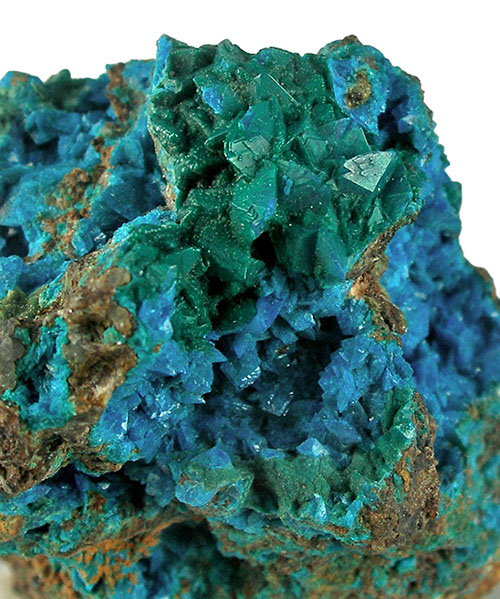 By Antoinette Rahn
When you come across a mineral described as "one of those 'holy grails' of mineral collecting, you know you've found a perfect subject for #MineralMonday.
That's exactly what happened to me today, as I was perusing sites in search of a mineral that piqued my interest. I'm usually drawn first to the name of the mineral, and then to the photo. In the case of liroconite, it was both. To add to that, I find out the team at The Arkenstone (irocks.com) used the phrase 'holy grail' to describe this mineral. Well, in my estimation, if Dr. Rob and his team describe something in that way, it is definitely something I want to explore.
19th Century Finds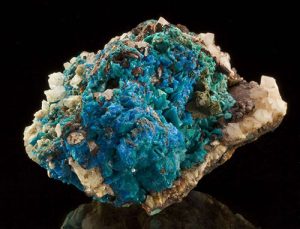 According to various sources, this mineral emerged from the earth in the mid-19th century. However, it has not been abundant in supply, to say the least. Its most common colors are sky-blue to green or a light bluish green, according to www.mindat.org. It also ranks at the softer side of the Moh's Hardness Scale at 2 to 2-1/2. It contains copper, arsenic, and aluminum, and was reportedly discovered by Philip Rashleigh in the Wheal Gorland mine in the St Day District of Cornwall, England in the early 19th century, according to information published at The Virtual Microscope for Earth Sciences Project (www.virtualmicroscope.org).
It's also reported that the mineral received its name from Austrian mineralogist, geologist, and physicist, Wilhelm Karl von Haidinger in 1825, according to www.mindat.org. It's said the name comes from the Greek terminology for 'pale,' and 'powder.'
Mr. Rashleigh's extensive collection contains more than 4,000 specimens, included various examples of liroconite. Today the Rashleigh Gallery and Collection resides in the Royal Cornwall Museum (www.royalcornwallmuseum.org.uk) and it is part of the Cornish Mineral Heritage project, which is a collaborative effort between Royal Cornwall Museum, the Cornish Mining World Heritage Site and the Open University.
Timeless Fascination
In this short video, you can enjoy a virtual visit to the museum and most specifically the Rashleigh Gallery and Collection…
If this marks your first time visiting www.virtualmicroscope.org, I invite you to spend some time looking around. You'll find a tremendous feature on the site that allows you to view the specimens in 3-D. It is a breathtaking way to examine many enchanting minerals, including many that were unearthed more than two centuries ago.
The chemical formula for Liroconite is: Cu2Al(AsO4)(OH)4•4H2O.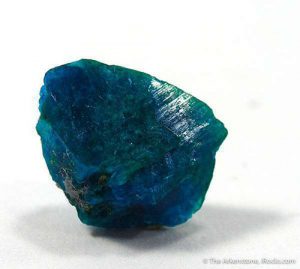 ---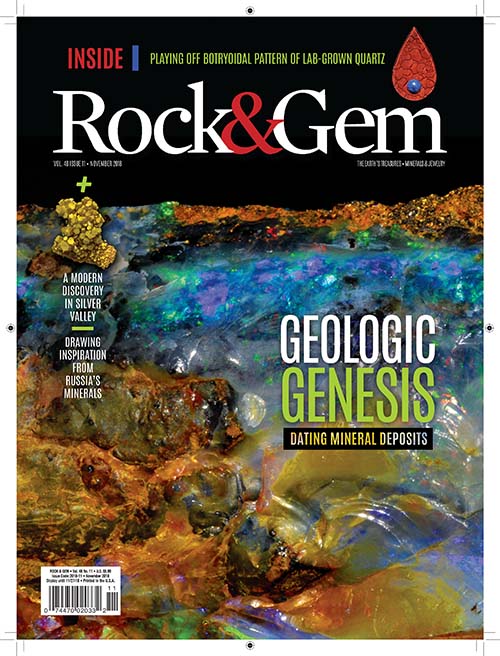 If you enjoyed what you've read here we invite you to consider signing up for the FREE Rock & Gem Weekly Review newsletter. Learn more>>>
In addition, we invite you to consider subscribing to Rock & Gem magazine. The cost for a one-year U.S. subscription (12 issues) is $29.95. Learn more >>>
---