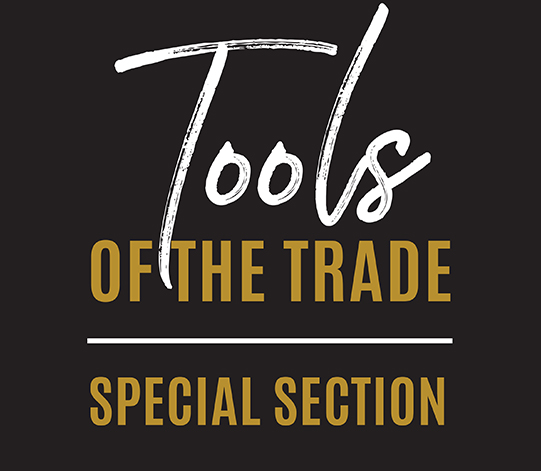 Editor's Note: Reentel is the featured advertiser of the first Tools of the Trade special section. 
Since 1998, Reentel Inc. has been the premier supplier and one of the largest international wholesale distributors of diamond abrasive tools and equipment. Reentel also owns and manufactures four popular product lines serving the lapidary and glass industries: CabKing®, Hi-Tech Diamond®, Inland Craft®, and Tumble-Bee®.
Many people cite Reentel's product lines as their go-to, one-stop shop for quality tools, equipment, and service. Rock & Gem communicated with four glass and lapidary artists who utilize equipment manufactured by Reentel's family of brands.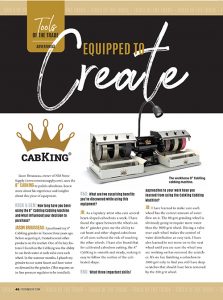 Click on each link below to learn more about these artists, their artistic creations, and the importance of the equipment they use.
CabKing®
Meet Jason Brousseau, lapidary artist and owner of an 8" CabKing cabbing machine >>>
Hi-Tech Diamond®
Meet AJ Manger, glassmaker and owner of a Hi-Tech Diamond 10" Slab Saw >>>
Inland Craft®
Meet Jazz Kiriaty, mosaic artist and owner of an Inland Craft DB-100 Band Saw >>>
Tumble-Bee®
Meet Kelly Hale, rock collector and owner of a Tumble-Bee TB-22 Rock Tumbler >>>
Look for more Tools of the Trade special advertorial sections in these 2019 issues of Rock & Gem: June, September, and December. If you are a manufacturer or distributor of equipment and tools serving the rockhounding and lapidary community and you are interested in being part of the Tools of the Trade please contact advertising executive Tracy Alvarez at talvarez@beckett.com or 972-490-5212.