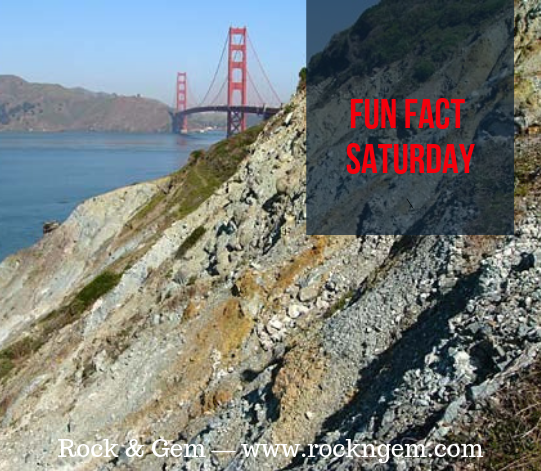 Editor's Note: This is a new column wherein we explore a history-making moment and its connection to geology.
By Antoinette Rahn
Eighty-six years ago today (Jan. 5, 1933) one of the most extensive construction projects in U.S. history got underway and a variety of marine sediments and metamorphic and igneous rocks gained increased attention as a result.
The project was a 4,200-foot long suspension bridge, becoming at the time the longest bridge of its kind in the world. Named for the Golden Gate Strait, the gap of water the bridge spans, it took just shy of four years for the Golden Gate Bridge to be completed. During the build, the area under and surrounding the location of the bridge revealed much of its geologic composition.
Scope of Sediments
In a report titled "Foundations of The Golden Gate Bridge of The Golden Gate Bridge and Highway District," dated February of 1931 and penned by consulting geologist A.E. Sedgwick, the scope of the geology of the area is discussed. As stated in the report, "The purpose of this study is to determine the competency of the foundation rock under the north and south piers to carry an average load of 13 tons and a maximum load of 18 tons per square foot." This is interesting to note, since the average American car weighs two tons and in the current century an average of 270,000 vehicles cross the bridge daily, according to the California Department of Transportation.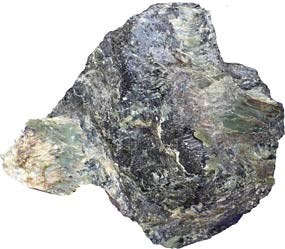 In terms of the geologic formation, the primary sediments in the area surrounding the bridge — located in the Marin Headlands Terrane — are Franciscan Complex type rock including sandstone, shale, chert, basalt, and serpentine, according to the National Park Service website.
I find the presence of serpentine in the area interesting, largely because while it is rated at 3-1/2 on the Mohs hardness scale it is durable in terms of holding up in various conditions. As Sedgwick writes in the study, "The resistance of the serpentine to weathering is an indication of its strength under compression."
So, serpentine is good under pressure and is resistant to weathering. Not to get too philosophical, but it seems like these traits of serpentine are also representative of the people and businesses of the region served by the Golden Gate Bridge. They carry on the sense of ingenuity demonstrated in the bridge build by developing a variety of sources to drive economy, including technological innovation, celebrate a variety of ethnicities among its residents, and has faced and gone one to thrive in the face of various natural disasters. Perhaps its a mixture of strength and grace under pressure.
There's no question the construction of a bridge in this space surrounded by this geologic makeup helped set the foundation of the region in many ways. Fascinating and fun.