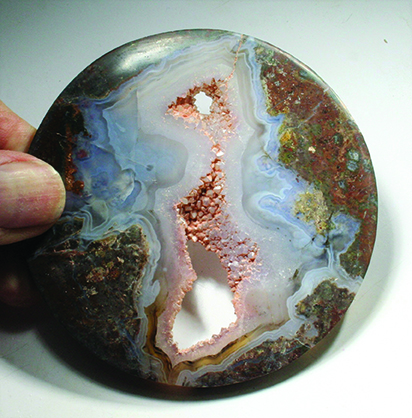 By Bob Rush
On many forums, I frequently see questions about how to get the polish out of cracks and pits of lapidary material after the polishing step is complete. People try scrubbing the piece with a toothbrush and soap or using a dental water pick or a dental sonic cleaner. Most of these approaches do not get the job done.
I have an ultrasonic cleaner that I bought more than 30 years ago, and it is very effective at removing polish from cabochons as well as many other materials. The cleaner is an old Bransonic model B12 80-watt unit. The tank holds 4 cups or 32 oz of fluid. The tank size is 5" by 5" and 3" deep.
Examining Sonic Units For Lapidary Projects
There are many options of ultrasonic units that are jewelry and lapidary suitable. They vary in size from the smaller version, as I have, to those that have gallon sized tanks. The variation of power in these units is measured in watts of energy, and most also have a heater and a timer option.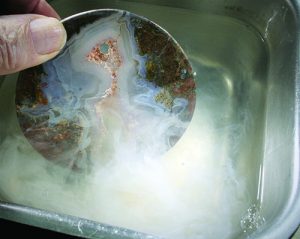 Less expensive units are sold as "sonic" cleaners for home use in cleaning jewelry or dentures, but they tend to produce less power and often have smaller tanks.
There are also many different cleaning agents sold for use with these units, but I mix my own agents. Most of the time I use about two teaspoons of cheap liquid dish soap and a tablespoon of cheap liquid ammonia (not the sudsy type), which I add to hot water. This mixture works well for most of my applications.
Jewelers use these units with the heaters and timers for many of their cleaning activities. When polishing jewelry with white diamond tripoli or jeweler's rouge the polish is applied from a round stick or a chunk polishing media. These pieces are actually powdered media held into stick form by a type of grease, and when the resultant polishing residue remains on the piece of jewelry it is difficult to remove. However, the hot soapy cleaning solution in the ultrasonic cleaner quickly dissolves the greasy residue.
Removing Residue
With regard to a cab that has a druzy or crystalline pocket the polish will cling to the
rough areas and resist vigorous scrubbing activities. Removal of this residue is quickly and easily accomplished with an ultrasonic unit. Using the combination of liquid detergent and ammonia in the unit, all you need to do is dip your piece into the solution. A cloud of polish will emanate from the druzy or crystal pocket. In a minute or less all of the polish will dissipate. However, it is critical that you remove the polish shortly after the piece is polished. If the polish has time to dry it will be more difficult to remove.
If you are using the ultrasonic unit to remove polish from the dop stick do not add the ammonia to the solution, because it will degrade the dop wax.
Do not use any bleach in the unit because it will damage the stainless tank. Also, do not use the unit on opal or porous stones.
---
Author:
Bob Rush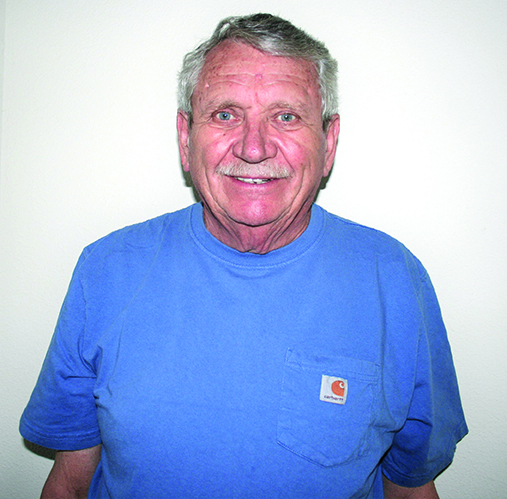 A professional within the lapidary industry since 1958 and metal work and jewelry since 1972.
He teaches at clubs and Modesto Junior College.