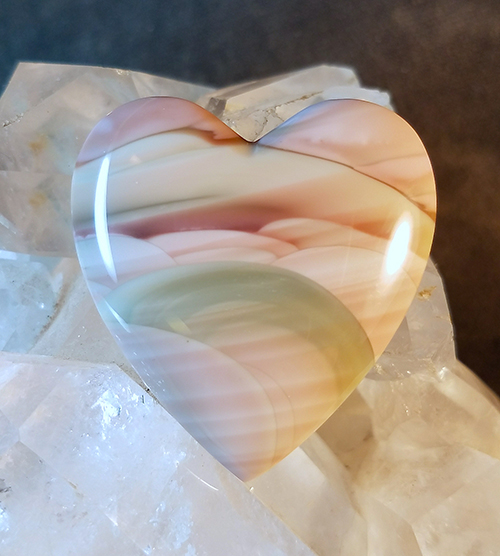 By Russ Kaniuth
Royal Imperial jasper is one of several types of Imperial jaspers that come from the Guadalajara region of Mexico. There are pink, green and spiderweb variations, but the one that is the favorite of most is the Royal Imperial jasper, due to the orb/egg patterns that form in the center of each nodule.
Each nodule varies in color and size. Most are small, between 2 and 3 inches and rather flattened out in shape. Royal Imperial jasper is much like the porcelain jaspers of the northwest region of the United States, such as Morrisonite, Willow Creek, and Blue Mountain jaspers; it has the same hardness, egg patterns, and incredible display of colors.
Plan For Fresh Wheels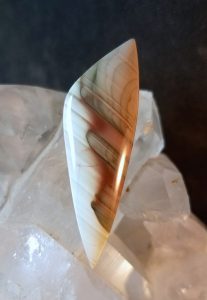 Imperial jasper is quite a task to cab due to its hardness (Mohs 6.5-7). This is a type of material you want to cut when you have a fresh set of wheels installed and are just starting to break them in.
Royal Imperial jasper is unlike the other variations of Imperial jasper because it is in nodule form, with a chalky white outer edge. When you have your slabs cut and you're ready to draw out your patterns to cab, be careful about getting too close to the outer edge, as it is much softer than the rest and will grind away rather easily.
For many who have the traditional six-wheel setup, Royal Imperial jasper will take some time to grind and shape and then smooth out the dome without any scratches. It's very important to take your time between the 220 and 280 grit stages to be sure that you don't go any farther if there are any scratches at all. If there are even the faintest scratches, it will be almost impossible to remove them with the finer-grit wheels, so continue to dry the cabochon off occasionally and check for scratches on the 280 stage.
Enjoy the Process
Once you have removed all scratches, the rest of the process should be a breeze. This material will take an outstanding mirror polish without using any type of polishing compound.
Another type of setup I like to use when cabbing harder types of agate, and especially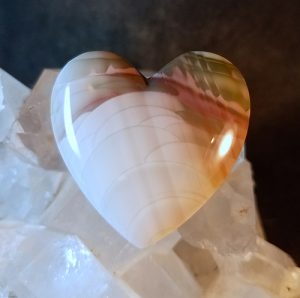 these types of jaspers, is to switch to a different set of wheels. I will start on a 60 grit wheel to shape my preforms, but since this is such an aggressive wheel, it will tend to chip the back edges of the cabochon, so I only shape it to within 1 mm of my marked-out pattern. I also start to dome the cab at this stage and take off as much material as I can, since the 60 grit wheel takes a lot of the work out of it. Once I finish there, I go to the standard 80 grit wheel to grind up to my pattern line along the girdle of the cab and smooth out the dome.
From here, I use a 180 steel wheel instead of moving on to a 220, and try to smooth it out further and remove any deep scratches that I know will become cumbersome to remove later. Now, instead of the typical 220 steel wheel that most use, I use a soft 220 Nova-type wheel, which really smooths out the dome and removes the majority of the scratches with ease. The rest is rather typical, moving on to the 280 grit wheel and into the rest of my regular setup.
Many will finish on a 14k grit wheel, which will leave a beautifully finished product, but if you have a 50k grit wheel, it will definitely leave you with a gorgeous mirror finish!
---
Author:
Russ Kaniuth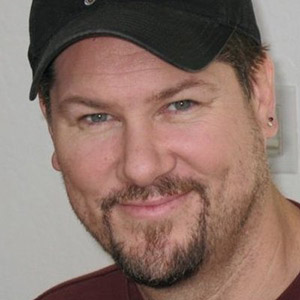 Is the owner of Sunset Ridge Lapidary Arts and the cofounder of the Cabs and Slabs Facebook group. View more of his work at www.sunsetridgelapidary.com.

Sign Up for the FREE Rock & Gem Weekly Review!
Get the scoop about the latest rock, gem, and mineral features and news, rock shop and rockhound profiles, and exclusive freebies and promotions in your inbox. 
>>>