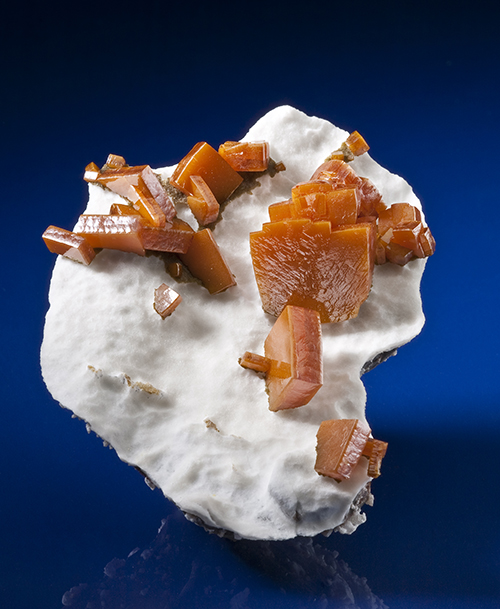 Editor's Note: This is one of 10 Mexican locales recognized for mineral production. View the rest of the list as part of an article by Peter Megaw>>>
The small but world-famous Erupcion-Ahumada mine lies in the Sierra Los Lamentos in the heart of the Chihuahuan desert about 100 km south of El Paso and 75 km east of the town of Villa Ahumada.
The area's remoteness and relatively low silver grades means it held no attraction to miners until the early 20th century; but even then the pickings were slim. Like Ojuela, the ores were completely oxidized to the bottom of the mine and about 750,000 tons of cerussite-rich ores were produced. These yielded about 175,000 tons of lead and 3.5 million oz of silver prior to encountering unmanageable water inflows, which shut down mining in 1931 (Bennett, 1963).
Neighboring Orebodies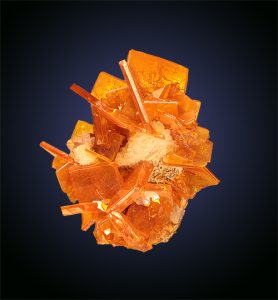 The mine exploited a single tabular-elongate inclined orebody that was traced over 1,100 meters from outcrop through the upper Erupcion mine, into the deeper Ahumada mine workings. These deeper Ahumada workings produced all of the glorious orange wulfenites for which the locality is world famous. The best known Los Lamentos wulfenites are blocky, almost cubic, deep orange, 1-3 cm crystals perched as singles or groups on bubbly white travertine, but transparent gemmy orange blades to 2 inches and dipyramidal orange "teeth" to 2 cm were also abundant. The mine also produced groups and bundles of sharp lustrous elongate root-beer brown arsenian vanadinite (erroneously called "endlichite"), which locally coats and even pseudomorphs the wulfenite.
Most wulfenite production at Los Lamentos occurred in the 1960s to 1970s when the mine was being operated on an artisanal basis for massive cerussite. Since then, wulfenite has emerged periodically during prolonged droughts when the water table drops enough to provide access to the deeper wulfenite-rich levels.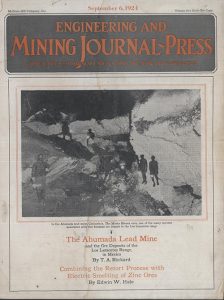 Sign Up for the FREE Rock & Gem Weekly Review!
Get the scoop about the latest rock, gem, and mineral features and news, rock shop and rockhound profiles, and exclusive freebies and promotions in your inbox. 
>>>