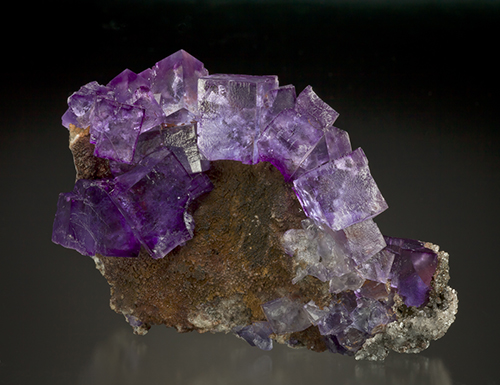 Editor's Note: This is one of 10 Mexican locales recognized for mineral production. View the rest of the list as part of an article by Peter Megaw>>>
The Ojuela Mine near Mapimi, Durango, is by far Mexico's most prolific specimen, and collectors everywhere are familiar with her colorful adamite, paradamite, austinite, and legrandite – all world's best for the species. Equally colorful are wulfenites paired with mimetite, rosasite, aurichalcite, and fluorite (with distinctive cherry red fluorescence) (Moore and Megaw, 2003).
Ojuela has more than 350 years of mining history, starting during the Spanish Colonial period and ending in 1932. During that time, her labyrinthine galleries yielded more than 6 million tons of thoroughly oxidized ore carrying 90 million ounces of silver, 0.6 million ounces of gold and 1.8 billion pounds of lead.
Exploring the 'Pueblo Magico'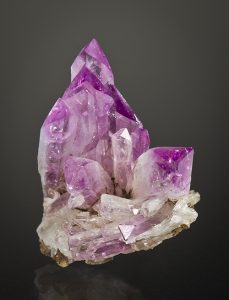 These ores supported two towns, two smelters, extensive rail infrastructure, and the iconic Ojuela Suspension Bridge, one of the most distinctive landmarks in a mining district anywhere in the world. Today, Mapimi has been declared a "Pueblo Magico" (Magic Village), and tourists flock to walk the Ojuela bridge and venture into the uppermost galleries accompanied by a grizzled old miner.But that is just scratching the surface!
Probably an equal volume of mineralization containing high percentages of arsenic and zinc was actively avoided by the miners and remains here and there throughout the mine. This is fortunate for collectors because these orphaned ores contain the rich suite of zinc arsenates and related minerals for which Ojuela became famous long after formal commercial operations ceased.
Botryodial In a Grotto
Collectors first really noticed Ojuela in 1946 when Dan Mayers and Francis Wise dug into a grotto lined with lime-green botryoidal adamite. They were quickly followed by others, so the miner's cooperative who had rights to scavenge bits and pieces of remnant high-grade silver-lead ore soon recognized they could make more money mining specimens than ore. To this day, these hardy diggers descend daily to the depths of the mine and bring out hundreds of pounds of specimens on their backs. Much of what they mine is commercial-quality material that just barely pays the bills, but often enough they hit huge pocket zones that flood the world's mineral market with great pieces.
Historically these included famous finds of green, yellow-green, and purple adamite; brilliant yelloworange legrandite; and thick yellow wulfenite blades nestled amongst balls of green mimetite. These older finds are nearly overshadowed by major recent finds of lustrous gumball purple fluorite that fluoresces deep cherry red, elongate and blocky yellow wulfenite, sculptural masses of deep blue-green botryoidal rosasite, and over the last two years, the best legrandite and Paradamite seen since the 1970s.
There is every reason to believe that Ojuela will provide collectors with very pleasant surprises for years to come.