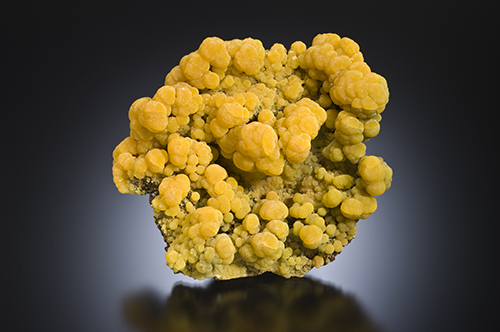 Editor's Note: This is one of 10 Mexican locales recognized for mineral production. View the rest of the list as featured in an article by Peter Megaw>>>
San Pedro Corralitos lies about 300 km west of Los Lamentos, just east of the city of Nuevas Casas Grandes and northeast of the town of Mata Ortiz, famous for its exquisite pottery.
Earliest Colonial mining occurred in the northern part of the district in the Candelaria mine, with significant industrial mining beginning in the 20th century in the south in the Leon-Congreso mine. Like Los Lamentos, most of the ores produced at San Pedro Corralitos were oxidized, and total production was about 3 million tons grading 7% lead and zinc, 1.5% copper, 6 ounces silver and locally ¼ ounce gold. San Pedro's ores also contained a significant amount of germanium, so its mining activity waxed and waned with the demand for germanium as well as silver, lead, and gold (Megaw, et al., 1988).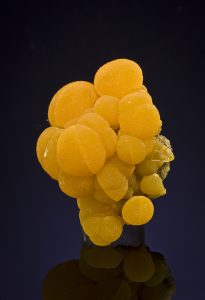 San Pedro Corralitos is justly known as the world's best mimetite locality, having produced hundreds of brilliant yellow botryoidal masses to 25 cm across during the late 1960s (Wilson, 2004). The late Benny Fenn (Fenn's Minerals of Las Cruces, New Mexico) was responsible for most of the production, and Benny loved to regale collectors with stories of breaking into a giant cavern completely lined with this gorgeous material. It took him months to mine it out, but the material was so plentiful he sold it for a few dollars a pound by the dynamite box!
Today, classic San Pedro mimetites fetch a king's ransom.
Sign Up for the FREE Rock & Gem Weekly Review!
Get the scoop about the latest rock, gem, and mineral features and news, rock shop and rockhound profiles, and exclusive freebies and promotions in your inbox.
>>>