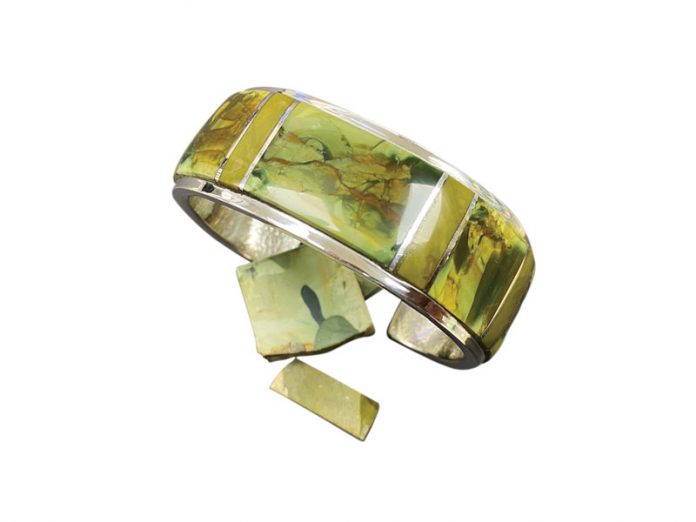 Thinking of taking your rock collection to the next level? Have a desire to work as a lapidarist for your own business or for an existing business? Gaining the necessary skills can be interesting, challenging, fun and profitable.
What is a Lapidarist?
A lapidarist is responsible for cutting, tumbling and polishing precious and semi-precious stones for use in jewelry. He or she needs a working knowledge of the properties of gemstones and their physical characteristics.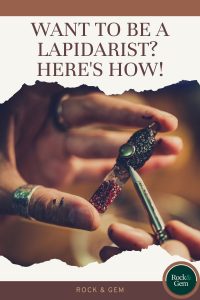 One Step Leads to a Career Change
John Wild didn't consider himself to be artistic. He traveled each summer to the William Holland School of Lapidary Arts because his wife was building her skills in jewelry making. Those initial summers, Wild would play golf, pursue his interest in photography and fly small planes while his wife attended classes. Eventually, she became an instructor and their stays at William Holland grew from weeks to months. During this time, she, and others they came to know on the faculty encouraged Wild to try a class or two. He resisted because he didn't consider himself to be artistic.
However, his reluctance was worn down by those around him and he took a cabochon class. By lunch, Wild says he was hooked. What he learned in those first three hours was that he didn't need an art degree to be involved in the work of cabochon cutting. He found he could do this and he enjoyed it. What he lacked in skill in those early classes, he made up in determination. He shifted from a reluctant participant to an advocate and eventually an instructor.
Lots of Paths to Follow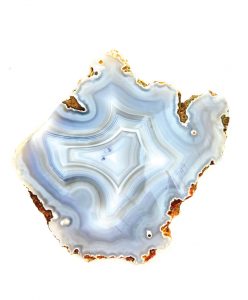 Phillip Zink of Jox Rox Rock Shop in Indianapolis, Indiana, suggests those interested in learning can start locally. Some rock and gem clubs offer workshops where folks can connect with lapidaries who are willing to share their insights. YouTube is another way to gain insight into the art of lapidary and the equipment used.
After Wild became enthralled with cabochon cutting, he went home and joined his local club in Birmingham. Since everyone has a different take on the process, joining a club was a great way to see the many ways people make cabochons.
Zink observes that often families get involved together. This was true for his family – it was something they did together when he was a teen. His family's interest grew from rock collecting to cabochon cutting to owning a rock and gem shop. Some families begin by taking a silversmithing class, Zink added, and then decide they would like to cut stones for their pieces.
Starting Costs
The price for getting involved can vary depending on access to used and new lapidary equipment. Some people start with just a Dremel, however, this is a challenging way to cabochon a stone. Trying local classes can help a new lapidary explore the equipment and tools necessary. Finding good, working, used equipment at estate sales and in rock and gem shops is a way to start. Finding a workspace can also be challenging, some make their own lapidary workbench and work from home.
"Cabochon is one of the basic skills of jewelry making," said Wild. "It doesn't take great skill, it just takes concentration, stick-to-itiveness. You have to keep at it. You can't stop for a year and then pick back up. Every time I sit down at my machine I learn a little bit about techniques and different shapes. The more skills you develop the more complicated designs you can make."
Course Offerings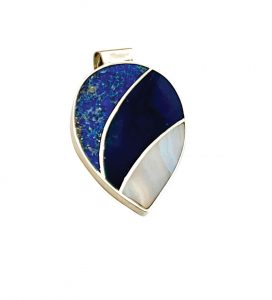 The William Holland School of Lapidary Arts offers many courses that fall within the bounds of lapidary arts. From cabochon to faceting to polishing, William
Holland offers one-week intensives and small class sizes. In addition to the $495 registration fee, students only need to pay for their course materials.
Offerings are taught by a cadre of instructors with expertise in all these areas of working with rocks and gems. Instructors volunteer their time for teaching which helps keep the courses at William Holland affordable. Over the years, internationally and nationally known instructors have been available for lapidary instruction.
Students of all ages take the weeklong courses at William Holland with many different goals in mind. Some come to class with no experience and a desire to learn something new. Others have returned year after year to build their skills and expand their capacities personally or professionally. From small business owners to retirees seeking something fun to try, students have been making their way to William Holland to participate in a single class or to stay the full season and take advantage of all the training available.
Keeping Traditions Alive
Instructors like Vickie Prillaman have been the heart and soul of William Holland. A lifelong learner, Prillaman has had opportunities to train and apprentice with experts representing a variety of jewelry-making methods. From goldsmithing to channel work to Native American tufa casting to matrix and blanking dyes, she turns the new skills she learns into offerings at William Holland. Being able to pass on her knowledge is an exciting proposition.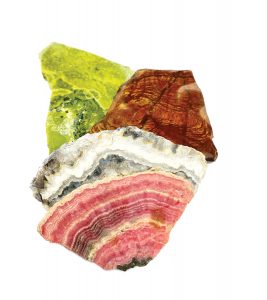 Prillaman noted that in past years William Holland students have included young adults who come for the entire season. They learn all aspects of jewelry making from beginning to advanced level courses. Some find their niche and focus on something they would like to pursue further. Many leave with enough training to be marketable in the jewelry industry. (According to ZipRecruiter, lapidary jobs pay about $51,800 a year in the United States, which translates into about $25 an hour.) Throughout her career with William Holland, Prillaman has also contributed to the school's growth. She and her husband got into the steel framing business and built an eight-bedroom/bath structure that now houses instructors. This in turn opened more space in the student dormitory. Then they built a 26-room dormitory allowing the school to grow even more.
Overall, Prillaman hopes students will arrive at William Holland with enthusiasm, curiosity and imagination. She is excited to be part of the volunteer faculty focused on keeping the traditions and knowledge of lapidary alive.
William Holland School of Lapidary Arts
The William Holland School of Lapidary Arts was founded in 1983 by Harold C. Sparks with a mission to nurture creativity and relationships in a unique educational environment. The school's mission also includes preserving traditional lapidary and jewelry skills while exploring innovative techniques.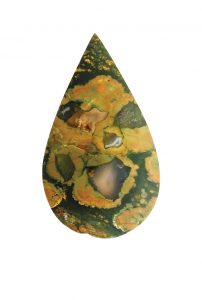 Nestled in the northeastern mountains of Georgia, the school provides high-quality lapidary classes. All of the instructors continue to donate their time to help fulfill the mission. Many instructors travel around the U.S. and Canada lending their talents to continue to make William Holland a truly unique experience.
To learn more about the William Holland School of Lapidary Arts or to register for class offerings visit lapidaryschool.org.
This story about how to become a lapidarist previously appeared in Rock & Gem magazine. Click here to subscribe. Story by Deb Brandt.