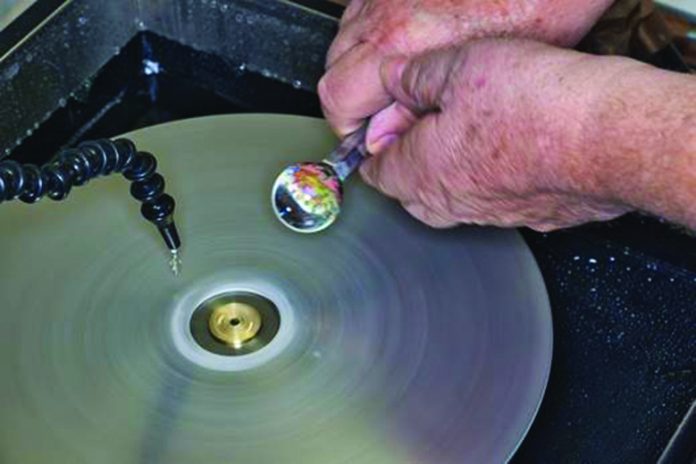 Lapidary equipment and supplies are essential business tools in the rock and gem industry. Covington Engineering opened its doors in 1848 and has been an industry leader since the beginning.
Moving Headquarters
In January 2020, the company moved from Redlands, California, to Meridian, Idaho.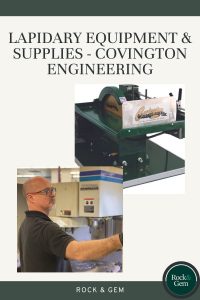 "We believe the timing of the moving was nothing short of miraculous. Because we moved when we did, we were able to continue the production of equipment through the pandemic. Our new factory allowed our employees to be socially distanced from each other, maintaining safety throughout the shutdowns," said Ashlee Emoto, general manager of Covington Engineering. "Being essential to aerospace, oil field industries, and other scientific fields meant we had to maintain production, which was vital to many customers and to our employees."
In 2021, Covington Engineering purchased the Ameritool line of products and supplies. According to Emoto, this  is considered a "match made in heaven." In fact, in the spring of 2021 the company saw its biggest production list ever.
Buying Ameritool
With the Ameritool line of products complementing the Covington line, the accessibility serves the needs of a greater audience of customers and people of varying skill levels, according to Emoto.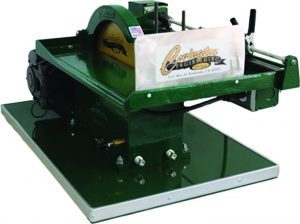 "These machines are a great way to introduce people to lapidary work! We produce the machines and the pro sanding disc diamond pads in our factory in Idaho," she said. "The Ameritool grinders and saws are a great introductory machine at a great price."
Other Additions
Another addition to the Covington Engineering family is a line of ultrasonic drills. The company took over Cutting Edge Solutions in late 2020, which means customers have the opportunity to purchase ultrasonic drills, which are a great tool for quickly cutting holes through stones, added Emoto.
Covington Engineering also purchased a plasma cutter, which has reduced the time and labor involved in creating every piece of equipment the company makes. The company has added CNC mills, lathes, and a press break.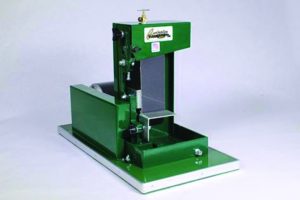 "Each of these items has allowed us to hold tighter tolerances while producing products more quickly and with higher quality materials," Emoto said. "We have also been able to bring much of the work that used to be done by outside vendors in-house. This has increased accountability while decreasing costs."
Asked what the founders might think about all these evolutions and expansions, the sentiment is a tremendous sense of pride.
"I think the Covington founders would be most impressed with the company's ability to adapt to change over the years. The past decade alone has seen the business grow and adapt through countless changes," according to Emoto.
Saws! Saws! Saws!
One of the long-time standards in the Covington Engineering lineup remains a top seller: saws!
"Saws of all sizes, from 6 inches to 36 inches, are a hot commodity," Emoto said.
People discovering or rediscovering a love of lapidary during the pandemic hasn't diminished with a return to pre-pandemic activities.
"People are still interested in the usual equipment such as flat laps, combo units and sanders but this year has definitely been the year for saws," said Emoto.
Although much has changed from the early days of Covington Engineering's story, the timeless commitment to creating quality equipment and materials remains at the center of the activities of this industry leader.
"Covington makes equipment that is designed to last a user for decades. We purchase high-quality materials and take great care to maintain tolerances and produce precision-based machinery," Emoto said. "It is this care and dedication to our work that sets our equipment apart."
Arrowhead Lapidary Supply
How long has Arrowhead Lapidary Supply used Covington Equipment? What items do you own and use?
We have used Covington equipment since about 2007. We also use a 16-inch saw, little sphere machine, maxi-lap, triple gallon tumbler and a Rociprolap.
What attracted you to Covington machinery and what impresses you most about it?
Quality construction and they are made in the USA. They are sturdily made, and they last a very long time. Also, Covington has great customer service and support on their products.
How does working with Covington machinery help your business? 
They make working on our products less time-consuming.
How did you get started in this line of work? 
It started in 1996 when we were in Montana. We visited a rock shop and saw all the interesting things that were made out of stone. Having an industrial background, we thought it would be fun, and then it made a good business.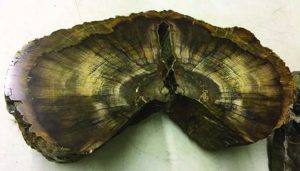 Bob's Jade & Gems – Bob Carman
How long has Bob's Jade and Gems used Covington Equipment and what items do you own and use?
I have owned my Ameritool equipment for about seven to eight years. I have the universal grinder and the 4-inch trim saw. These machines are dependable and have given me years of enjoyment.
What attracted you to Covington Machinery and what impresses you most? 
The 8-inch grinder is a versatile machine that allows me to make standardized and freeform cabs and polish flat and rounded surfaces. The 4-inch trim saw is very useful for prepping cabs, freeforms, and preforms. The trim saw diamond blades are thin and will save expensive rough material. These compact machines conveniently run on water and take up minimal workbench space.
How does working with Covington machinery help your business? 
What I find challenging is using my imagination to craft new and unique lapidary art forms. With some creativity, these units offer a wide range of design potential.
How did you get started in this line of work? 
I was always interested in rocks and minerals. I learned to do lapidary from a young age. At one of the gem and mineral shows I attended, I bought my first piece of jade. I have since become hooked on collecting and working with jade. Most of the lapidary work I do now is with jade.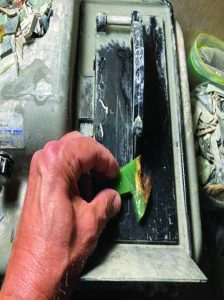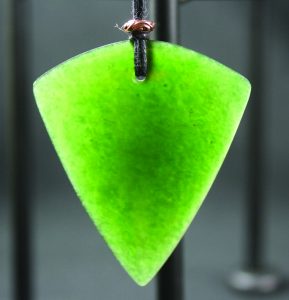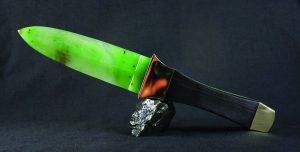 MARK BOLICK – ASHEVILLE, NC
How long have you used Covington Equipment? What items do you own and use?
I've used Covington equipment for 25 years, from flat lap grinders, to belt sanders, to lathes, and Rociprolaps.
What attracted you to Covington Machinery and what impresses you most? 
I've always been impressed with the build quality and customer service from Covington. They understand their equipment and what pieces will work the best for the process you need to accomplish, and you can count on the equipment to do the job. The nice thing about Covington equipment is that it is easy to operate and understand. I don't have to spend working time trying to figure out how a piece of machinery works — it just works and allows me to increase productivity instead of re-training.
How does working with Covington machinery help your business? 
Having the ability to quickly accomplish things that need to be done opens up new opportunities to discover what we never thought might be possible before. It's so easy to experiment and test new techniques, that it pushes us to discover new and different ways to manipulate materials with the equipment.
How did you get started in this line of work? 
Once equipment and tools were readily available to achieve an optically flat surface in a home studio, it expanded our ability to move from strictly blown work to a more constructed design.
This sponsored story about lapidary equipment and supplies with Covington Engineering previously appeared in Rock & Gem magazine. Click here to subscribe.