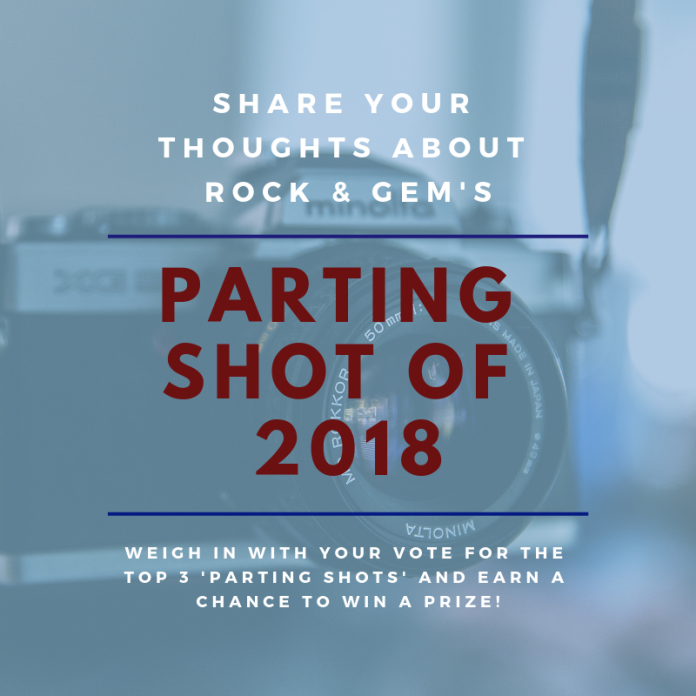 By Antoinette Rahn
As we prepare to bid 2018 adieu and welcome 2019, we thought it might be fun to revisit the specimens that graced the Parting Shot page of each issue of Rock & Gem in 2018, and have you weigh in on your favorites.
Potential for a Prize
Everyone who submits their top three picks for Parting Shot of 2018 will have their name placed in the running to possibly win a prize package containing a geode, a cabochon, an item of lapidary jewelry art, and a pocket-sized magnifier to assist with exploration of the intricacies of rocks, gems, minerals, fossils, and lapidary art.
Submit your top three selections by commenting to this post. The comment section can be accessed by clicking on the comment icon located just above this post, at the top right corner. This will bring you to the comment space. If you do not have a rockngem.com account, please sign up, and leave your comments. Or, if you prefer, you can email your three selections to me at arahn@beckett.com.
The deadline for submitting picks is Dec. 31, 2018. The winner will be notified by Jan. 10. The name of the winner and the top three specimens will be announced in the March issue.