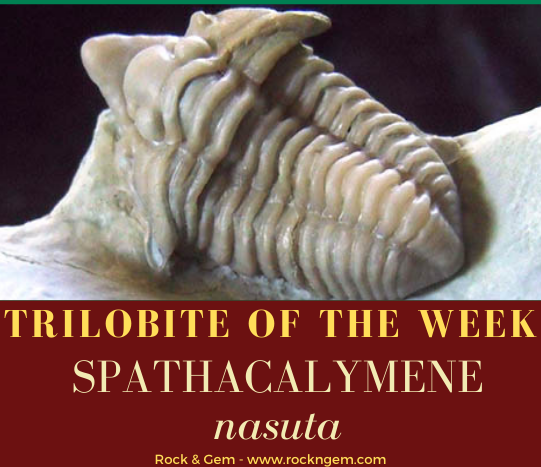 By Joseph "PaleoJoe" Kchodl
Quite a rare and unique trilobite is the SPATHACALYMENE nasuta.
This Silurian trilobite has a very pronounced "snout" projecting from the front of the cephalon. The cephalon is triangular in shape with a very bulbous glabella. The small eyes are set closely together and the lobes of the thorax are roughly the same width. The pygidium is small and also triangular in shape.
The preservation in these bugs is exceptional in the hard limestone matrix. The exoskeleton is preserved being nearly translucent to caramel in color. This is a very special and sought after – and expensive trilobite.
Typically measuring up to one inch long a some larger specimens to almost two inches have been found in the Osgood Shale of Napoleon, Indiana.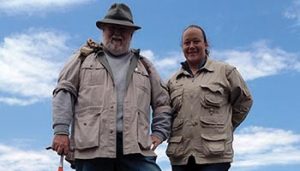 About the columnist: Joseph "PaleoJoe" Kchodl is a paleontologist, educator, veteran, author, fossil dig organizer/guide, business owner, husband, father, and grandfather, and fossil fanatic. For decades, he's spent hours in classrooms around the Midwestern United States and beyond, speaking to school children about fossils and fossil hunting. Visit his site to purchase fossils, contact PaleoJoe, visit www.paleojoe.com.
Plus, learn more about PaleoJoe and his daughter PaleoJen and their paleontology exploration partnership in an the article "Fueling a Passion for Paleontology".
---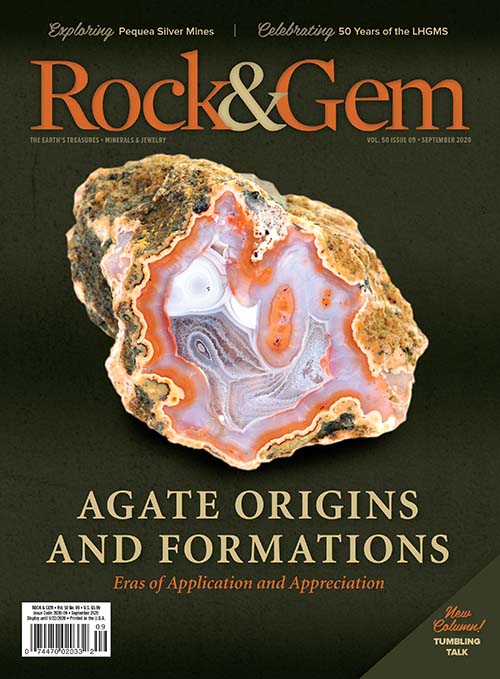 If you enjoyed what you've read here we invite you to consider signing up for the FREE Rock & Gem weekly newsletter. Learn more>>>
In addition, we invite you to consider subscribing to Rock & Gem magazine. The cost for a one-year U.S. subscription (12 issues) is $29.95. Learn more >>>
---