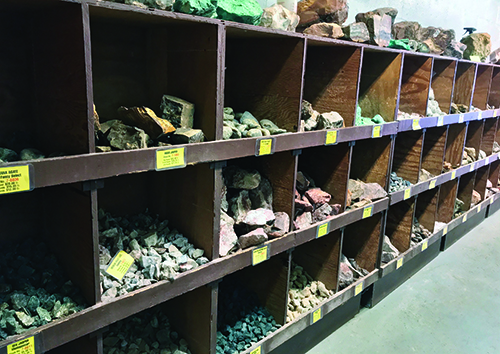 By Antoinette Rahn
Kingsley North, Inc. is a sponsor of


From its inception, Kingsley North has offered customers access to opal. Since Kingsley North has provided equipment and supplies to lapidary artists and jewelry makers since 1977, opal is more than an item of inventory; it's part of the legendary company's foundation and ongoing evolution.
The family-owned business, headquartered in the stunningly picturesque western corner of Michigan's Upper Peninsula, is the product of dreams, hard work, and dedication of founder John Paupore Sr. and family members.
"We started selling lapidary equipment and supplies," explained Richard Paupore, office manager, for Kinglsey North. "We also sold Australian opal rough. Through our source in Southern Australia, we've imported many parcels of opal."
Devotion to Quality
The Kingsley North team utilizes a honed and measured process when selecting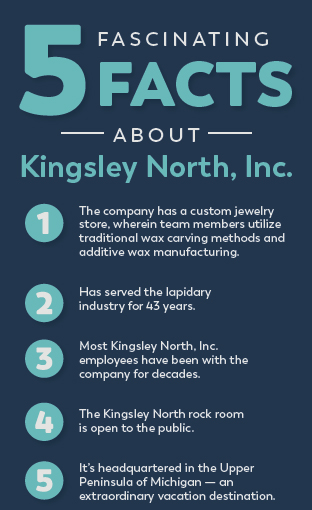 material to carry, or, for that matter, supplies to offer customers. In keeping with the company goal of providing the best service possible, each step of the process matters.
"When we purchase our opal rough, it is a finicky process," Paupore said. "We look for the best possible rough and won't make any compromises."
It's easy to understand why Kingsley North's devotion to providing unique, quality material and supplying reliable and effective machinery is essential, especially when the subject is something as amazing as opal.
"It is difficult to describe an opal in words," Paupore reflected. "It is even challenging to photograph and capture what the eyes see. They are special because of the iridescent dance party of color palettes."
Mindful About Technology
Kingsley North prides itself on the ongoing ability to evolve with the changing needs of customers and keeping on top of advancements in technology and global access to minerals and gemstones, among other materials. Examples of this company mindset are evident in response to trends in supplies and the organization of multiple applications for equipment.
"Right now, compact UV LED flashlights have been selling well," Paupore reported. "The Convoy flashlights are more affordable and brighter than UV fluorescent lights we have supplied in the past. Another great seller is the Lortone 3a tumbler — many rockhounds have started with this rock tumbler."
Additionally, in terms of equipment and supplies related to working with opals, the Kingsley North cabbing machine is a top pick.
"(It's) great for working with opals," Paupore said. "Just add a felt pad with some cerium oxide, and you are ready to polish."
Staying True to Quality Service and Safety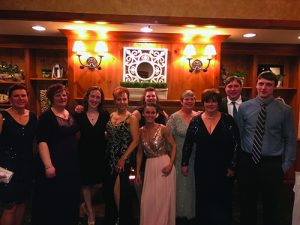 The COVID-19 pandemic has drawn on Kingsley North, as well as companies, organizations, and individuals worldwide, to deepen their commitments and refine procedures in many ways, to remain steadfast in their service to the community.
In response to national stay-at-home and state-by-state lockdown measures, Kingsley North was closed to the public for a while in the spring of 2020. During that time, the company did what was done for generations; it evolved and adjusted to serve customers as well as possible.
"Being closed to the public was difficult. We tried to maintain regular phone hours for our customers," Paupore said. "We are now happy to be open with the necessary safety precautions and procedures."
With the unusual circumstances and uncertainty currently present in the United States, and the world at large, Kingsley North, just like many companies, organizations, and individuals, has made discoveries during this time and reaffirmed some core values.
"Health and safety are an important component of everyday life. Without them, many aspects of our culture do not work," Paupore said, in response to some of the things this time has helped reaffirm. "We really appreciate our customers for their understanding and loyalty during these times."
Surrounded by the remarkable geological formations of Michigan's Upper Peninsula, and miles of Great Lakes shoreline rich with a variety of rocks and minerals, Kingsley North draws on the inspiration of nature to inspire those who showcase nature in their art.
For More Information
Visit: www.kingsleynorth.com
Email: sales@kingsleynorth.com
Call: 906-563-9228
Plan a trip: 910 Brown Street Norway, MI 49870