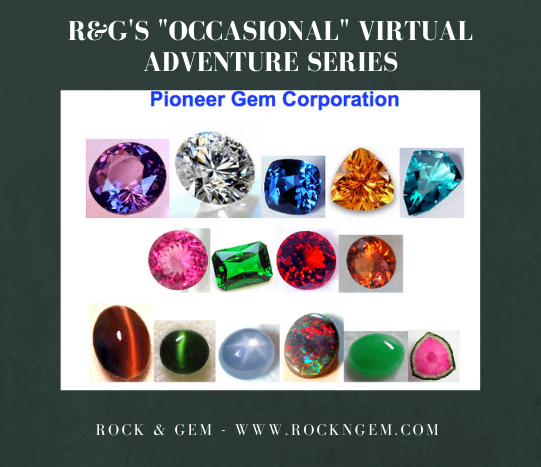 By Antoinette Rahn
While some of our travel plans and in-person shopping is a bit different this year, our R&G team has enjoyed safe rockhounding excursions in our home regions (as many of you have). Plus, we've made a few socially-distant visits to our favorite rock shops. Additionally, we've increased the amount of time we spend on virtual excursions, and what a treat that has been.
These excursions include tuning in for zoom meetings held by various rock and gem clubs, virtual seminars, and educational programs offered for free or for a nominal fee, and virtual visits to some of the world's most fascinating museums. Last, but certainly not least, are the visits to the online stores of rock shops we know and love and those new to us, but quickly become some of our favorites.
Gazing at Gemstones
One of our most recent visits was to Pioneergem.com - the website of a longggg time Rock & Gem advertising partner, Pioneer Gem Corporation.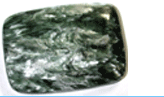 Of the many things that make this Washington State business so intriguing is its length of service to the community. Dr. Edward J. Nowak, Jr. has been in the gemstone business for 50 years, having founded Pioneer Gem Corporation in Seattle, Washington in 1970. It began as a division of Dr. Nowak's family-run operation, JoGem, Inc., and today is headquartered in Auburn, Washington, and operates as a mail-order operation offering a wide variety of gemstones.
Another aspect of this business that is different than others is the ordering process. As I mentioned, it is a mail-order operation, which means www.pioneergem.com is an information-only website. Dr. Nowak explains his reasoning for operating as such in the Ordering Instructions section of his site, which includes his desire to provide the most enjoyable and efficient ordering process he can for customers.
This is a different approach in our technologically-driven world, but it also harkens back to the days when one-on-one personal service was conducted regularly. In a year when person-to-person communication has been more limited, it wouldn't surprise me in the slightest if spending a little time shopping and placing an order over the phone may be a bright light in the day.
Eye-Catching Stones
Here are a few of the stones that caught my attention during my virtual excursion at www.pioneergem.com.....
• Alexandrite - This gemstone is one of my favorites. The "flower cut" pattern brings out a tremendous variety of colors, from a pinkish-beige to a dark yellow-green when viewed in daylight.
• Bytownite - While I have seen mention of the mineral form in writings, it's largely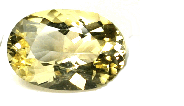 unfamiliar to me. As I learned during my research of this material through the International Gem Society (www.gemsociety.org), bytownite is rarely found in gem form and is primarily found in plutonic rocks and even some metamorphic rocks. Nature is amazing!
• Seraphinite - This lovely dark green example looked familiar, but not by the name given - which made sense once I looked at our R&G archives and realized seraphinite is the trade name for clinochlore. You may also know it by another name, Angel's Wing Stone. The trade names are inspired by the feather-like pattern (similar to those described to be on the angles seraphim) often seen on clinochlore, which is due to mica's presence.
For more information about Pioneer Gems Corporation, visit www.pioneergem.com, email pioneergem@seanet.com, or call 253-833-2760.