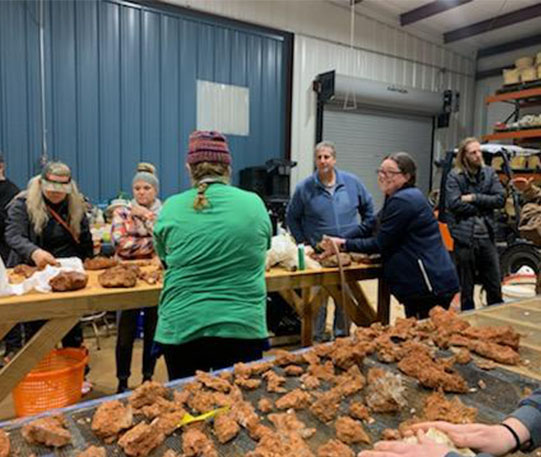 sWhen you think about some of your most memorable rockhounding experiences, do those memories often include good friends or family? It seems like a good adventure is often made better when it's shared with fellow rockhounds.
In one of our first Rock & Gem On The Go columns, R&G advertising executive Tracy Alvarez gladly accepted an invitation to join a group of rockhounds who call themselves the Mining Minions, to enjoy a dig day near Mount Ida, Arkansas. Jim Zigras, owner and president of Avant Mining, LLC, took the group to one of the company's many sites to get down to digging for quartz crystal and having a great time.
Based on the photographs taken during the outing, it appears the dig day was successful on many levels. The Minions include: Gail Copus Spann, Jennifer Dotson, Amanda Brooke Watson Ravetta, Jennifer Rumbo Drake, Alisha Gain, Cinda Halferty Salinas, Erin Hurley, Jackie Peel, Kimberly Brooks, Krystle Dinkel, Laura Aaron, Laura Hickey, Rachel Ford, and our very own Tracy Alvarez.
Enjoy the photo recap of this excursion!