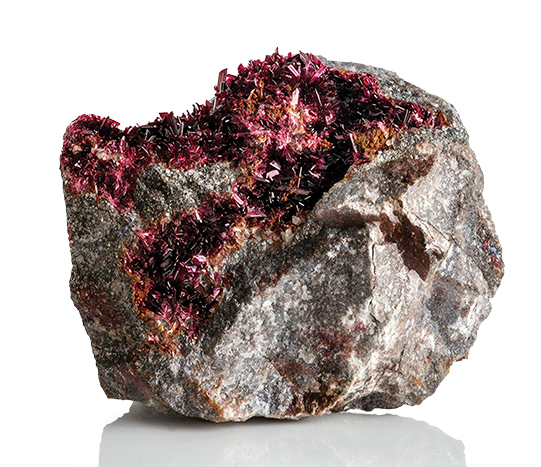 The presence of cobalt in erythrite is what brings forth the brilliant reddish-purple color so often visible in this mineral.
In this specific specimen, the lightly striated faces of the translucent deep red-purple erythrite crystals present in the cavities of this specimen cast a stunning contrast against the matrix.
This specimen weighed two pounds and was extracted from the Bou Azer District, Tazenakht, Quarzazate Province, Souss-Massa Draâ Region, Morocco. This region of the world is well known for producing impressive examples of erythrite, second only to erythrite's type locality, the Schneeberg District, Saxony, Germany. The specimen pictured measures 4 x 2.5 x 3 inches and is offered by Astro Gallery of Gems.