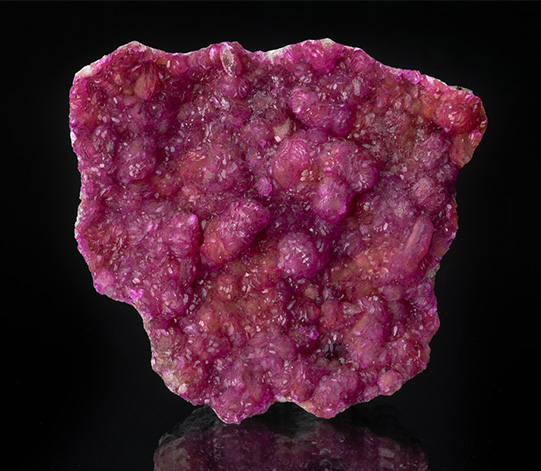 Editor's Note: Every issue of Rock & Gem concludes the same way, with the Parting Shot. Page 82 boasts a beautiful rock, gem, mineral, fossil specimen, and on occasion a cabochon. Pictured here is the Parting Shot for the January 2019 issue of Rock & Gem.
The Mashamba West Mine, located in the Kolwezi Western area of the Democratic Republic of Congo, is the location this luminous pink translucent specimen of rhombohedral cobalt-rich calcite crystals on matrix was mined. It weighs 1.20 pounds, and measures 4.5 x 4 inches.
Photo courtesy Astro Gallery of Gems, www.astrogallery.com.