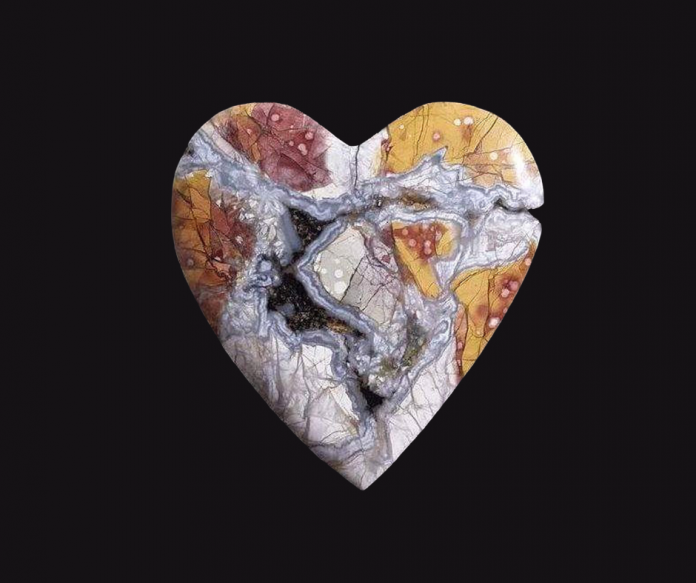 What are fallen tree thundereggs? Somewhere in the mid-1960s in the Ochoco Mountains near Prineville, Oregon, Leonard "Kop" Kopcinski, owner of the Lucky Strike & Valley View Mines, stumbled upon a windblown "fallen tree" with the large roots exposed.
Within the roots, he discovered a few thundereggs, which lead him to further explore that area. There he discovered what would become his newest claim.
Since 2009, Jason Hinkle has owned and operated the mine and enjoys the rewards of mining his claim each year.
Fallen Tree Thunderegg Qualities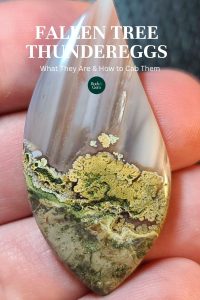 Fallen tree thundereggs are unique, with an outer rhyolitic shell, with mushroom rhyolite patterns, filled with various types of chalcedony (including agate), blue opal, quartz, and other inclusions. You never know just what you will get when cutting one in half!
Fallen tree thundereggs might not have all the prestige as many other Oregon thundereggs, but rockhounds and lapidaries will appreciate all the gorgeous variety that comes from this mine.
How to Purchase
When purchasing thundereggs, you can always buy precut halves to be able to choose the top-notch quality rock that catches your attention. But, there's something to be said about the rush you get from cutting your own, to reveal a treasure that's millions of years old and waiting to be opened. With any thunderegg, you never know what you'll get until you cut it open. There are many times the inside will be a dud, and you have to keep cutting several until you get some good ones. This is to be anticipated.
Most of the thundereggs from this mine are generally baseball to golf ball size. Some lapidaries like to use the geode grab holder in the saw, but with these, I like to just cut them by hand on a 10-inch trim saw. You usually get the best results from cutting top to bottom, but experimenting with these can be a lot of fun. You can also yield various nice patterns by crossing-cutting.
Cabbing Thundereggs
Cabbing thundereggs is relatively routine, however, there are a few pitfalls to watch. The first is the differing hardness of materials. The outer rhyolite is much softer than the chalcedony centers. The rhyolite can also detach from the center agate, so stabilization treatments might be necessary before trimming out your preforms for it to hold together. There also might be a few fractures in the center, but you can always just work around those areas.
To start your cabs, trim out your preforms, and grind your shapes on the 80-grit steel wheel. Be careful doming the top being cautious not to break off any rhyolitic edges. Once the preforms are shaped, move onto either the 140 grit soft resin wheel or 220 soft resin.
At this point, dry off the cab thoroughly to check for scratches, any deep scratches should be removed by now.
Any micro-scratches can be dealt with on the next wheel.
Finishing Up
With material like this, I like to have a separate setup off to the side with silicon carbide belts on self-expando wheels. The silicon carbide belt smoothly removes scratches and is far less aggressive. This gives it less of a chance of breaking off any rhyolite edges and less undercutting from the hardness differences. From this point on, it should be relatively routine and easy, finish through your sanding wheels and polishing wheels and you can end at either the 8k grit or 14k grit wheel for a super nice polish.
This story about fallen tree thundereggs appeared in Rock & Gem magazine. Click here to subscribe. Story by Russ Kaniuth.