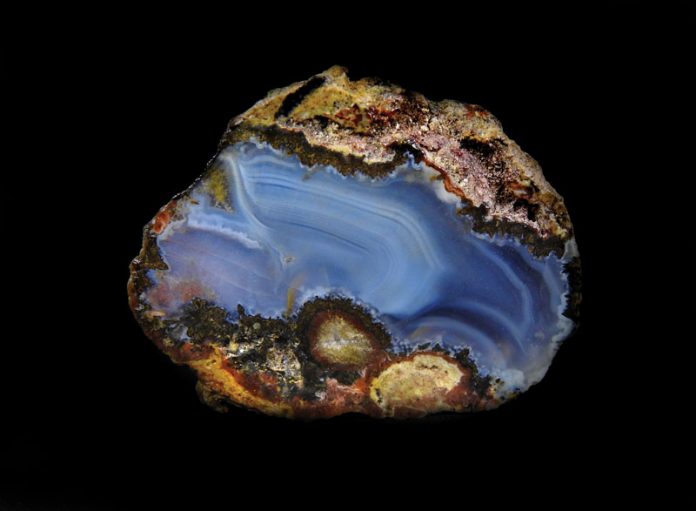 What are agates? Agate is a form of microcrystalline chalcedony quartz. It is the most popular type of chalcedony because of its banding, its brilliant colors, and numerous varieties. While banding is technically a requisite to be an agate it is common to refer to certain other forms of non-banded chalcedony as agate. Moss agate and eye agate are examples of non-banded chalcedony.
Agate Facts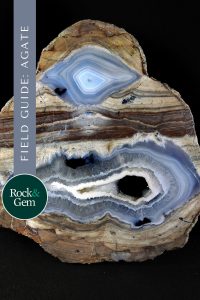 Agate has a seven Mohs hardness, making it desirable in the lapidary trade. Agate is translucent and exhibits a vitreous luster. As with other varieties of quartz, its chemical formula is SiO2. The name agate comes from the river Achates in Sicily and was given that name by the Greek philosopher, Theophrastus. Agate names can be derived from the location where they are found such as Botswana agate or Laguna agate or because of a feature they exhibit like lace, fire or moss.
How Agates Are Formed
Agate formation takes place when silica solutions fill voids in cavities layer by layer such as in Florida's agatized coral. The voids typically are in solidified volcanic lava flows and the layering over long periods of time can result in different colors because of chemical changes in the silica solutions. The layering can deposit the chalcedony in concentric circles around the wall of the cavity or build the layers up from the bottom of the cavity.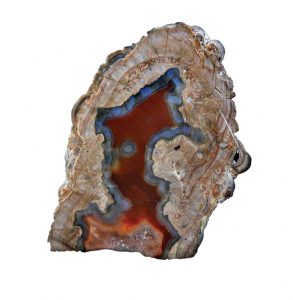 Decorative Agates
Agate is used to produce cabochons, beads, and free-form objects in jewelry making. Book-ends, ashtrays, and sculptures are also made using agate.
Positively Agate
In the metaphysical realm, agate is said to change negative energy into positive energy and to heal anxiety and internal anger. Agate may also help with concentration and boost mental function.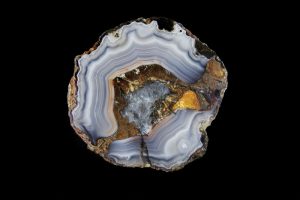 Where to Find Agates
In the United States, agates are found in Oregon, Wyoming, Montana, Arizona, Idaho, California, Washington, New Mexico, Iowa, Wisconsin, Michigan, Minnesota, Utah, Florida, Colorado, Arkansas, and Nevada. Around the world, they are found in Australia, Germany, Brazil, Czechia, Botswana, Mexico, Morocco, Afghanistan, Argentina, Canada, Chile, India, China, and over 40 other countries.
This agate field guide appeared in Rock & Gem magazine. Click here to subscribe. Story by Richard Gross.