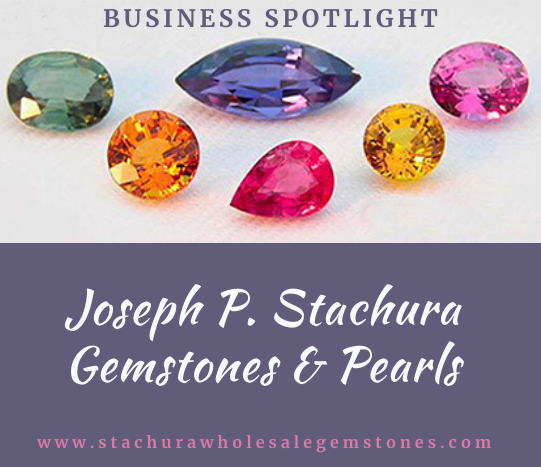 From the Editor: We are connecting with our regular advertisers during this time of self-quarantine in response to the COVID-19 pandemic, to learn how they are spending this time, discover more about them and their business. 
By Joseph P. Stachura, Jr., G.G.
My dad, Joseph P. Stachura, Sr., started our business in 1955. He was always fascinated by rocks and minerals. His interest grew with time to include the lapidary arts, silver and gold work, and virtually anything else connected with the field. After a stint in the Air Force, he married my mother and began crafting and selling out of their basement after working full-time in his mother-in-law's grocery.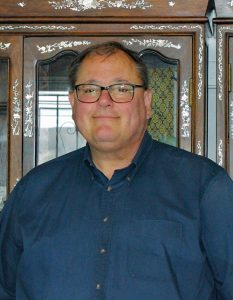 His early successes gave him the confidence to move his very young family to a colonial-era house in Uxbridge, Massachusetts, situated on sixty acres of ancient farmland and hilly forest. At the time, no one wanted an old house; modern ranches were the new ideal. Serendipity and God's grace let him get the property at a very favorable price with a G.I. mortgage. The old stone cellar became his workshop, and half of the ground floor was devoted to sales.
He named his fledgling business "1766 House" after the date over the front door. With five little kids running around, the business environment could be somewhat less than elegant. I remember learning to tie my shoes while visitors examined the mineral specimens that dad found in Mexico on frequent trips with my mother in an early Volkswagen bus.
Direct Digging on the Homestead
With four primitive granite quarries up in the woods, Dad would use a sledgehammer and chisels to quarry chunks of granite after work to build his first store. In time we added three more buildings to accommodate a much larger showroom as well as to house inventory. We stocked over one hundred tons of rough rock like agates, jaspers, garnet, moonstone, amethyst, etc. We also stocked a range of lapidary equipment and did everything from tumbling, slabbing, sawing geodes, and polishing on Vibralaps to cabbing and faceting.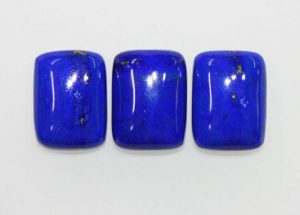 He was always happy to help anyone learn to cut stone or fix a setting. He was also free with advice. One useful lesson was: "Find the stone you want before you make the setting." I cannot tell you how many times we have been asked to supply a specific stone to fit a finished piece. You just don't see a lot of 19.3mmx7.2mm rectangular moonstones.
I worked happily in the shop after school and summers. After graduating from Brown University, I worked there full-time while earning my GIA's graduate gemologist degree. Later I set up and taught the first series of gemology courses at the Jewelry Institute in Providence. In 1980 I cobbled together our first wholesale catalog. 1984 saw the arrival of our first computer, a Kaypro. We even had a Telex, for which I received a Western Union operator's certificate.
Family Traits and Skills Form the Foundation
My sister Anne, with her incredibly bubbly personality, works with us and has made a lot of friends among our customers. Her hard work and dedication are invaluable. She is a stringing expert, always happy to help a customer who has a knotty problem. Anne teaches pearl stringing and stays busy with repair work while working toward her graduate gemologist degree.
We are a service-oriented business. Our website allows our customers to shop whenever it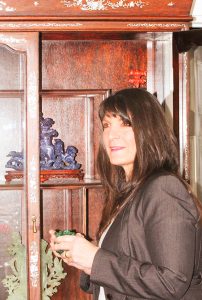 is convenient for them, and they will clearly see the stones. Our order form even has a space for special instructions. My wife, Mary, administers our site and takes photos. Every one of the many thousands of pictures on StachuraWholesale.com shows our actual stock. Mary found an interest in metalsmithing and gained a solid reputation as an expert pearl and bead stringer, having taught for the MJSA, various craft guilds, and at Metalwerx.
The current pandemic has crimped our operations as it has so many others. Our governor mandated closure of most businesses; we are not allowed to have customers or employees in our store right now. We are blessed to have a full inventory of natural gemstones, especially standard sizes, pearls, beads, and even items like antique jadeite carvings. We are still shipping orders every day, thanks to our website, StachuraWholesale.com.
---
Get In Touch With Joseph P. Stachura Gemstones & Pearls 
Online: www.stachurawholesalegemstones.com
Phone: 508-278-6525
Email: ContactUs@StachuraWholesale.com
---