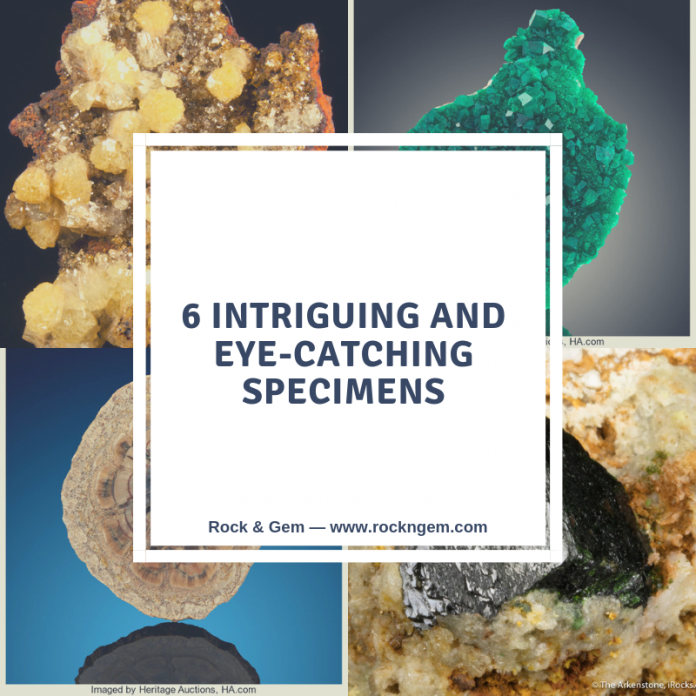 Editor's Note: This is the latest installment of the Common Ground blog. 
By Antoinette Rahn
It's been a few years (Ok, it's been decades) since I spent time perusing the holiday catalogs that would arrive in the mailbox at my childhood home. However, I can still remember the excitement that experience brought.
The wonder of technology has made this form of perusal an everyday occasion, but around this time of year, just like when I was a child, I tend to be more gleeful about the opportunity to 'window shop' and purchase treasures for myself or to give as gifts.
Of course, as members of the rock, gem, mineral, fossil, and lapidary community we are at a great advantage, because the majority of things we look at in terms of our field of interest are fascinating, stunning, inspiring, and downright amazing examples of nature.
That's part of what went through my head when I identified the six specimens I selected for this blog post. My hope is you also experience a bit of that same child-like gleefulness and appreciation for discovery as you examine these six intriguing specimens.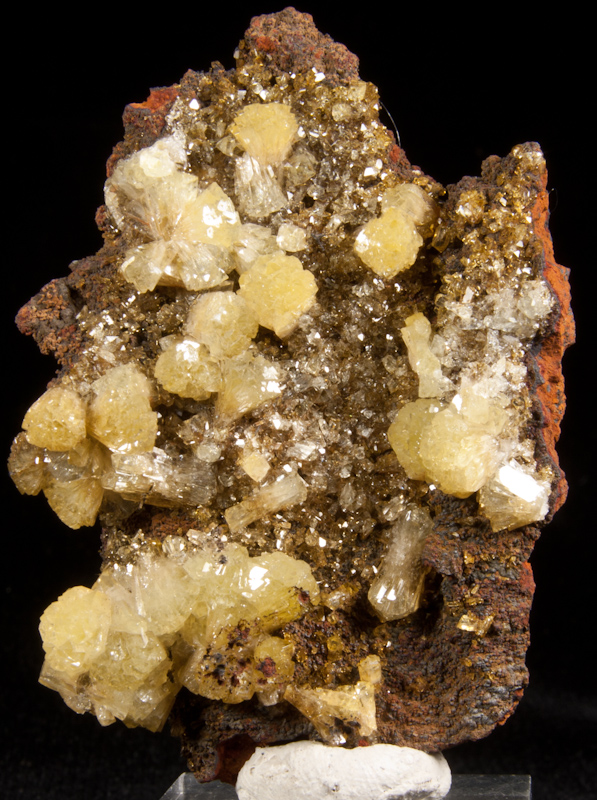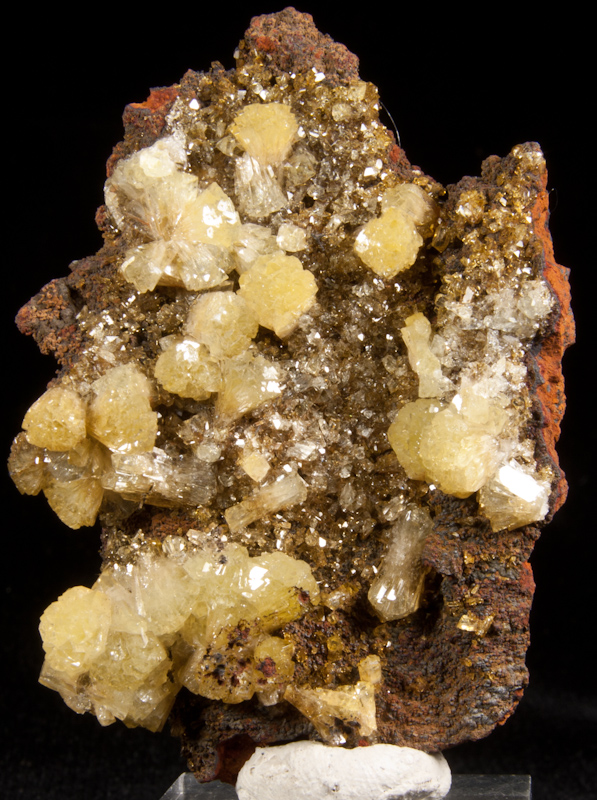 This specimen of adamite has a fascinating arrangement of adamite clusters on a matrix of limonite iron ore. It was extracted from the Ojuela Mine in Mapimi, Durango, Mexico. It measures 7cm x 5cm x 2cm and is currently for sale through UCMinerals.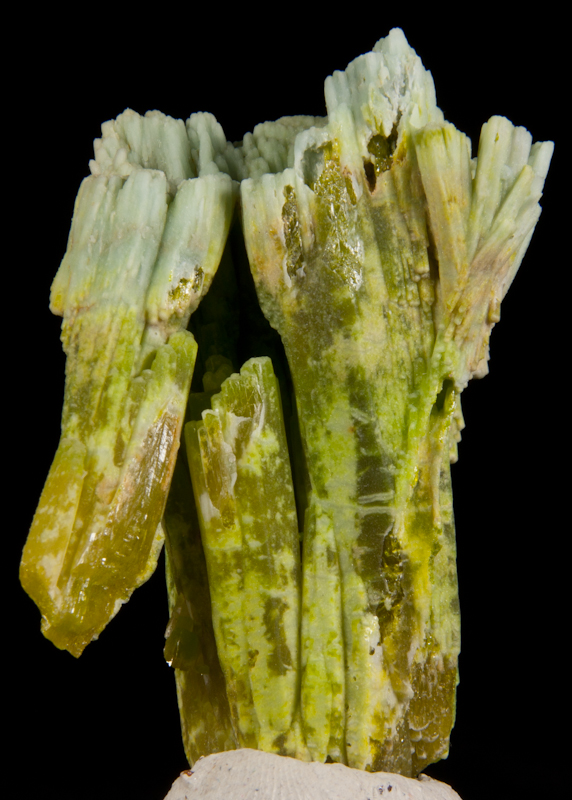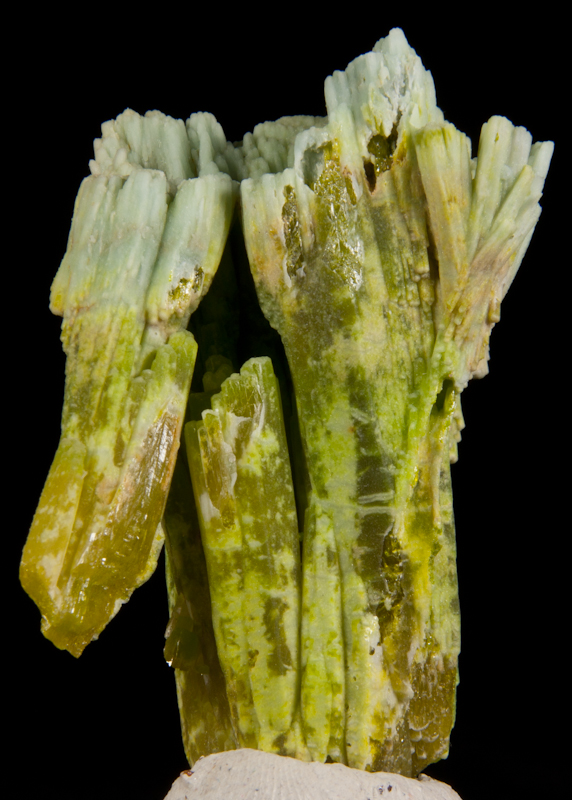 More than a few spectacular specimens I've seen have come from China's Yangshuo Mine, and this terminated example of plumbogummite pseudomorphed after pyromorphite is one such specimen. The mine is located in the city of Guilin, which is in the northeastern area of the Guangxi Zhuang Automomous Region. The specimen measures 5.3cm x 3cm x 2cm and is available through UCMinerals.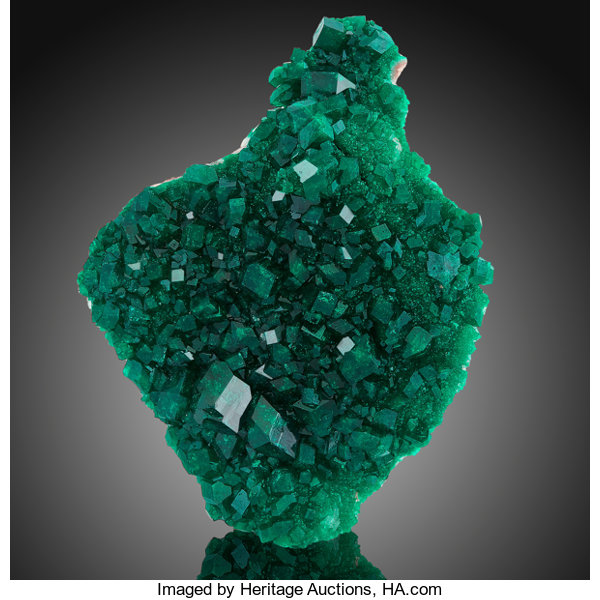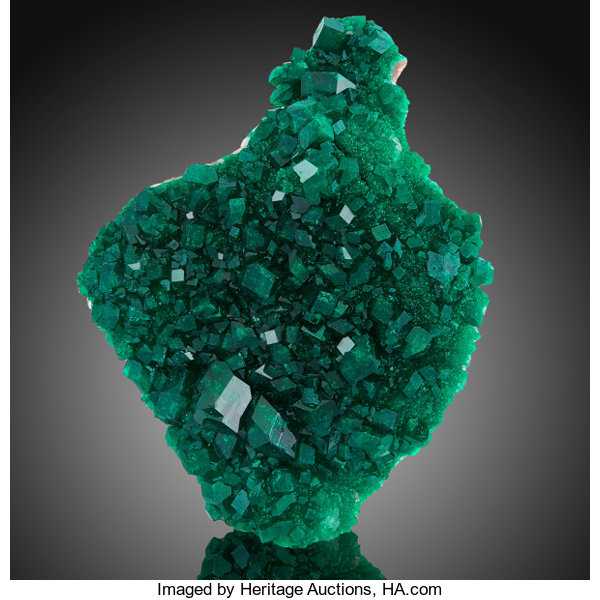 The intensity of the green coloration of this example of dioptase is nearly unbelievable, except for the fact that this piece, which was once part of the Julius and Miriam Zweibel collection and is coming up at auction on Dec. 15, through Heritage Auctions. This specimen is comprised of various sizes of crystals situated on a matrix, although it may seem like there is a matrix present, there is. This example was extracted from the Tsumeb Mine in Tsumeb, which is within the Oshikoto Region, located in Namibia.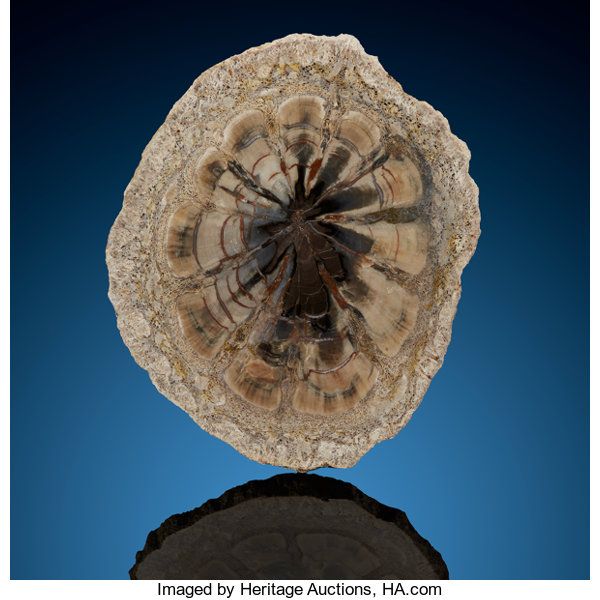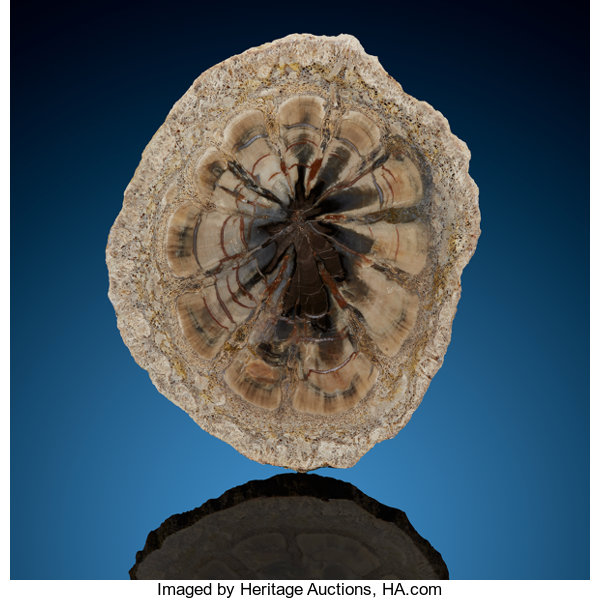 This specimen of petrified wood demonstrates that the size of a slab isn't necessarily the be-all-end-all. In other words, sometimes great things do come in smaller packages. That's part of the story of this smaller-sized slab (13.33 x 10.54 x .075 cm) of petrified hermanophyton (a plant with exposed seeds). This slab dates to the Jurassic Period and it boasts a kaleidoscope pattern representing the structure of the wood, according to the auction description posted by Heritage Auctions. This uncommon specimen was extracted from the Morrison Formation in East McElmo Creek located in Cortez, Colorado.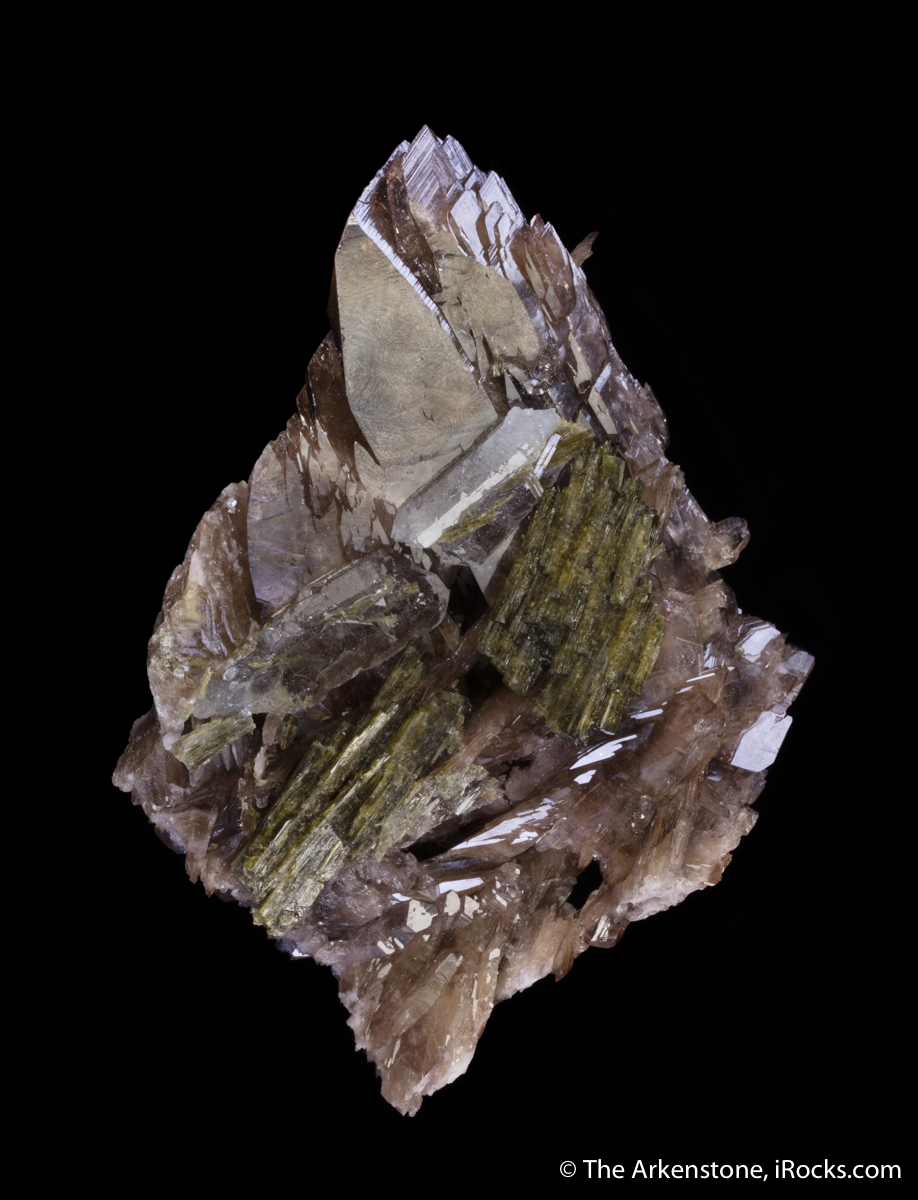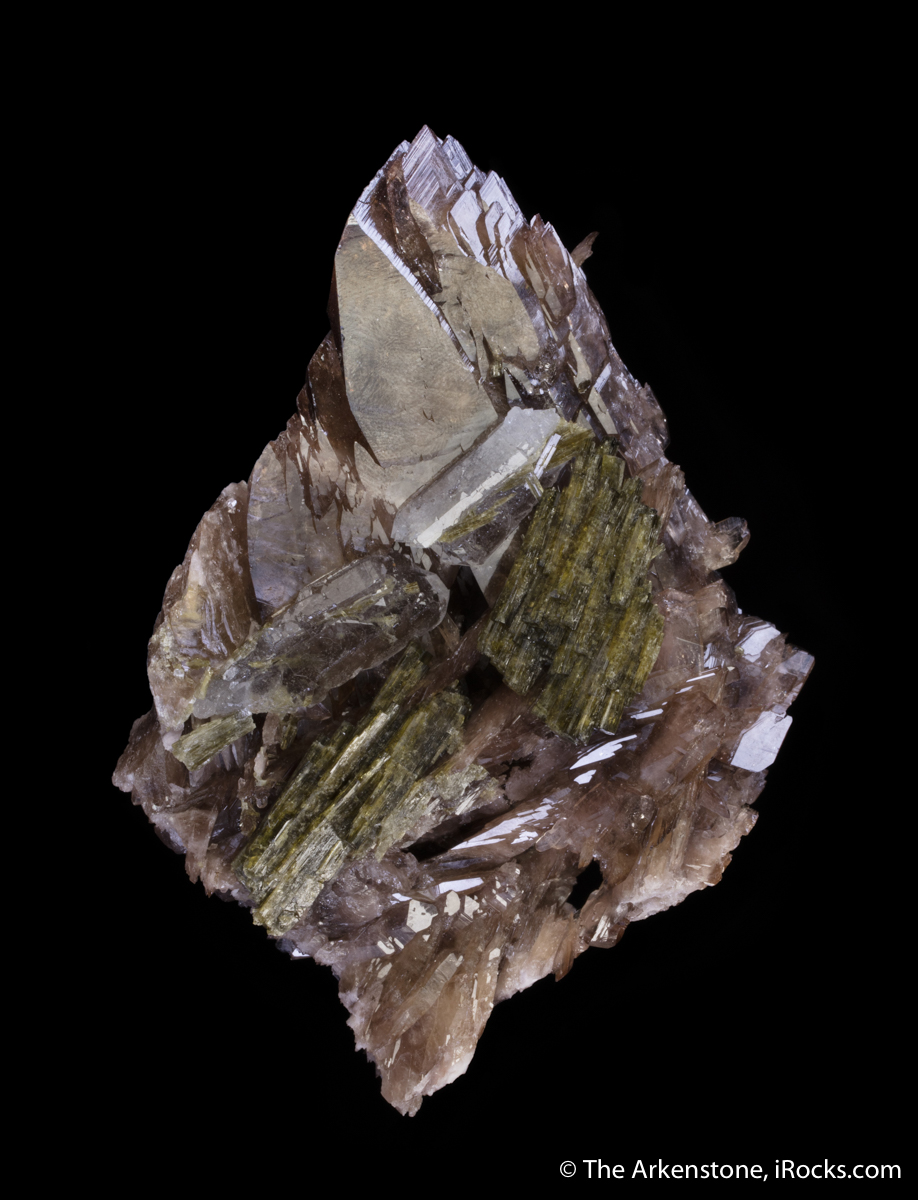 Not only is this specimen stunning in appearance, but it's also structure is strikingly unusual. It boasts thick axinite that measures 2.75 across in width, which is uncommon for this species, as it usually presents as think crystals in bundles. Coloration includes a significant mass of clove-brown ferroaxinite crystals, as well as pistachio-green epidote crystals, along with a small sample of colorless quartz crystals. This specimen was extracted from the Tormiq Valley within the Haramosh Mountains of the Skardu District of Baltistan, Pakistan. It is available through The Arkenstone, www.irocks.com.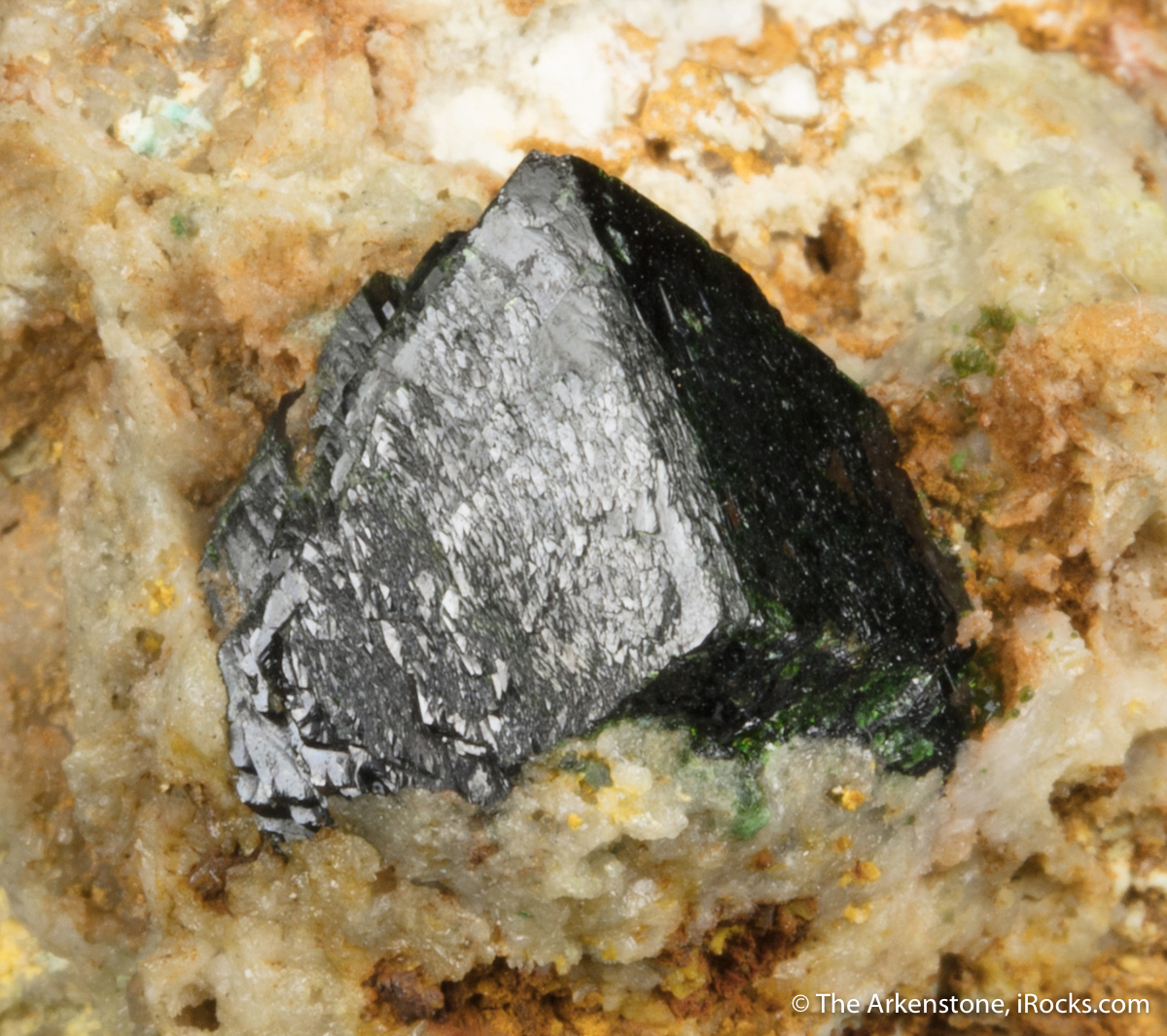 In addition to the fascinating aspects of the specimens themselves, the provenance can most certainly add to the intrigue of a piece. That's what came to mind as I read the description of this specimen of libethenite, available from The Arkenstone, www.irocks.com.
Before I get to that, I have to call out the incredibly large and detailed libethenite crystal set I a quartz matrix, almost like a gift of nature within a bed of beauty. The isolation of the libethenite is also a factor that adds to the uniqueness of this specimen, which was extracted from the Phoenix United Mine of Linkinhorne in Liskeard of Cornwall, England. Now, as for the provenance, the fine folks at The Arkenstone dug into the Mineralogical Record to examine the archives for details related to the name listed on the label "Count Franz Matuschka von Toppolczan." The Count was a 19th-century geologist in Germany and the author of the published works "Indo – Australian Archipelago, the Volcanoes of Java in particular." His own personal collection of minerals topped 4,000. Wow!
While these are certainly not the only intriguing rock, gem, mineral, and fossil specimens I've had the good fortune to come across this week, I hope you find them to be intriguing. And more importantly, you are inspired to spend time checking out the sites to see what intriguing specimens you come across.