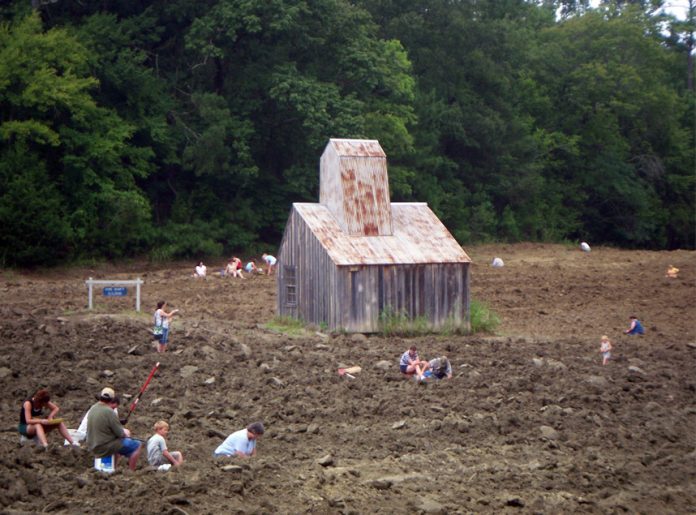 This blog post may focus on a virtual excursion, but it's also an excellent road trip destination recommendation. As Marilyn Monroe so eloquently said, "Diamonds are a rockhound's best friend…" Or, something like that.
While we are not certain if Ms. Monroe ever stepped foot on the 37 1/2 acre Crater of Diamonds State Park in southwestern Arkansas, we like to believe she'd have found the experience to be a real thrill. 
Some of the reasons I've added Crater of Diamonds State Park to my must-visit list include:
• Wide open space for people of all ages to dig in the dirt — great option for socially distant fun
• The park's "keep what you dig" policy
• It's a hunt for diamonds, or as the Esteem team calls them "eroded volcanic remnants", that takes place in the original volcanic source
Esteem Team's Tip: Look for areas within the park where a good concentration of gravel exists for a better chance to find a diamond.
Throughout the Esteem Education Co. produced video, Park Ranger and Interpreter Waymon Cox, provides intriguing details about the park's geological makeup and history, the average size of diamonds found at the park, and the crucially important wet sifting technique of Rocking, Tapping, and Turning. 
Enjoy a dig day at Crater of Diamonds State Park ….
Crater of Diamonds State Park is currently open daily. It is located at 209 State Park Rd., Murfreesboro, Arkansas. Dig tickets are required, and the cost is $10 for adults and $5 for children. 
Rock & Gem Tip: Be sure to reserve time to dig well in advance. Only 1,500 ticket-holder dig site visitors are allowed daily, and tickets sell out regularly. 
For more information about Crater of Diamonds State Park, visit the site, or call 870-285-3113.
Be sure to search our video library to enjoy more videos by Esteem Learning Co., and visit their YouTube channel >>>