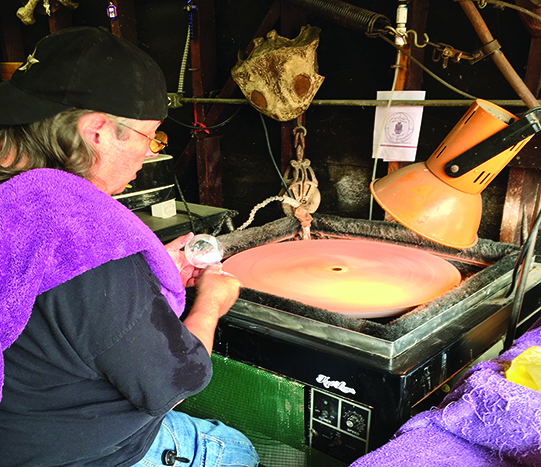 By Antoinette Rahn
Kent Lauer
www.kentlauer.com
(Mr. Lauer is an artist featured in the Tools of the Trade profile sponsored by Covington Engineering.)

Kent Lauer has been enjoying the best of both worlds, working with gemstones and glass, for more than four decades, and Covington Engineering equipment has been his go-to.
"My first machine from Covington Engineering was a 24" Rociprolap that was purchased more than 20 years ago, "said Lauer. "I was so pleased with that machine and the level of customer service that Covington provides; I've since acquired numerous Covington machines."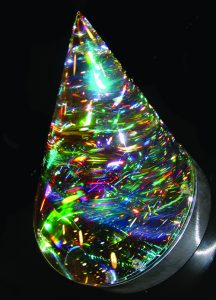 Outlining an inventory of the Covington-brand machinery in his studio, Lauer listed two Covington Flatlap Beveler/Grinders (one 18" model and a 24" model), a Professional Glass Lathe, a 24-inch saw and a 12-inch Husqvarna saw, a commercial 3-inch X 41-inch belt sander, and a gem drill. Also, he has two Magnetic Disc Organizers to store discs for the Flatlap safely. Plus, his 18-inch Flatlap has a special modification that allows him to use a custom-made Faceting head, which enables Lauer to facet large pieces, up to 25 pounds, he said
"I am a glass artist, but before that, I'm a rockhound, and I've always been involved in lapidary arts," Lauer reported. "I teach extensively also, and I use Covington machines exclusively for all my classes; my students love them. I could not do what I do without Covington. I think they are the only and best source to go to for lapidary and glass machinery and supplies."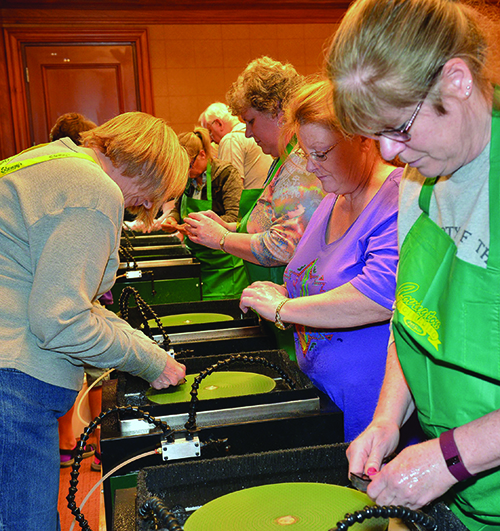 An interest in minerals and fossils that began more than 60 years ago started Lauer on the path he enjoys today.
"I started collecting minerals and fossils in 1959. My father was a rock club member, and I remember going on field trips to quarries in New Jersey with Rock Currier, owner and founder of Jewel Tunnel Imports," Lauer recalled. "Rock and my dad became friends, and we continued to go collecting together in California when my family moved there in the mid-1960s. We joined the MSSC (Mineralogical Society of Southern California), and the Westside Mineralogists, where I met Jean and Harry Hamel (Hamel Mining and Minerals), well-known mineral dealers in the 60s, 70s, 80s."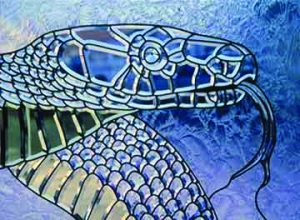 He went on to say, "When I was in junior high, I was lucky enough to be going to school very close to them (the Hamels). After school, I would walk over to the Hamels' and help Jean with minerals. I learned a great deal, and she became like a mother to me."
As one might expect, Lauer thought he would become a geologist and was going to college with that in mind; that is, until he discovered art glass and his "life went in a slightly different direction in 1975," he added.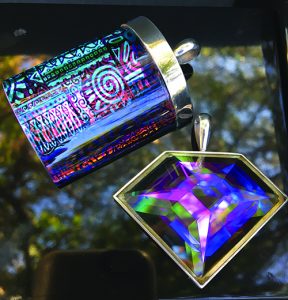 "A few years later, I became interested in glass beveling and sculpture, which luckily uses all the same machines and equipment that you use in the lapidary arts," he said. "I worked for a few glass companies before I started my own art glass business in 1980. I've used my Covington machinery for many years for art glass and lapidary, too."
In addition to the lapidary work he does on his Covington machines, Lauer uses the machines to do glass beveling and other types of cold working of glass, he said.
"I early decided to push the boundaries of what was traditionally done in glass beveling by making bevels that were extraordinarily difficult and fragile," he continued. "I was only able to do this by the precision of my Covington machines; in fact, the machines inspired me to see how far I could go."
FOR MORE INFORMATION
Visit: www.kentlauer.com | Call: (818) 997-8901
---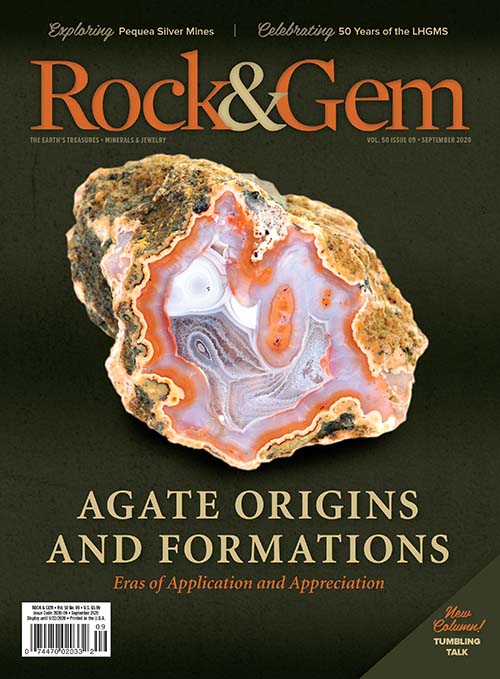 If you enjoyed what you've read here we invite you to consider signing up for the FREE Rock & Gem weekly newsletter. Learn more>>>
In addition, we invite you to consider subscribing to Rock & Gem magazine. The cost for a one-year U.S. subscription (12 issues) is $29.95. Learn more >>>
---