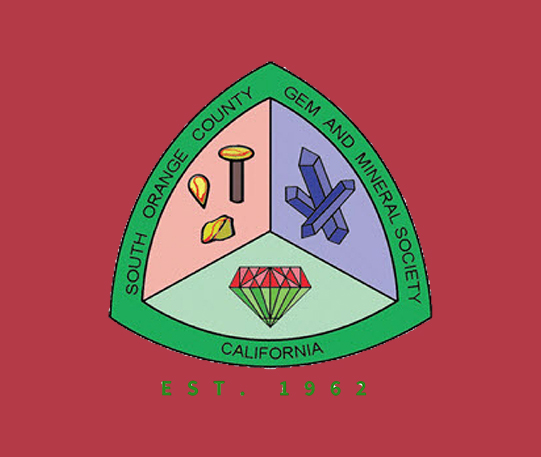 By Antoinette Rahn
Virtual meetings and presentations are some of the creative ways several mineral and gem clubs are connecting and communicating with one another, even if in-person meetings and field trips are not yet on the agenda.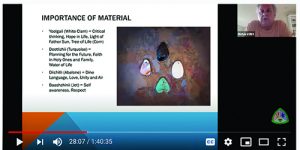 For the past few months, SOCGEMS has held free virtual monthly meetings, which they've opened to anyone to attend. Response to the open meetings have been positive and interest continues to spread, reports club members.
In an exciting development, the club is planning to hold not one, but two virtual meetings during September. The best way to learn the dates of these presentations and how to participate is to visit the SOCGEMS Facebook page (https://www.facebook.com/SOCGEMS/) or the club's website (https://www.socgems.com/).
A visit to the South Orange County Gem and Mineral Society's YouTube channel provides access to past presentations, and as the club hosts monthly club meetings with presentations, the presentation videos will be added to the channel.
Thus far, the club has welcomed the following speakers providing virtual presentations:
• Walt Lombardo, the owner of The Nevada Mining & Book Company,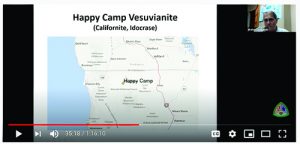 examining some of the rare and unique gemstones known to California, including Vesuvianite, Lapis Lazuli, and Benitoite, among others.
• Richard Birt, a member of SOCGEMS board, discussing traditional Navajo jewelry from the late 19th century to the early 20th century.
• COMING SOON: Dr. Sally Eaton-Magana, senior manager of diamond identification at Gemology Institute of America, explores the science behind colored diamonds.
For more information about SOCGEMS, visit www.socgems.com.