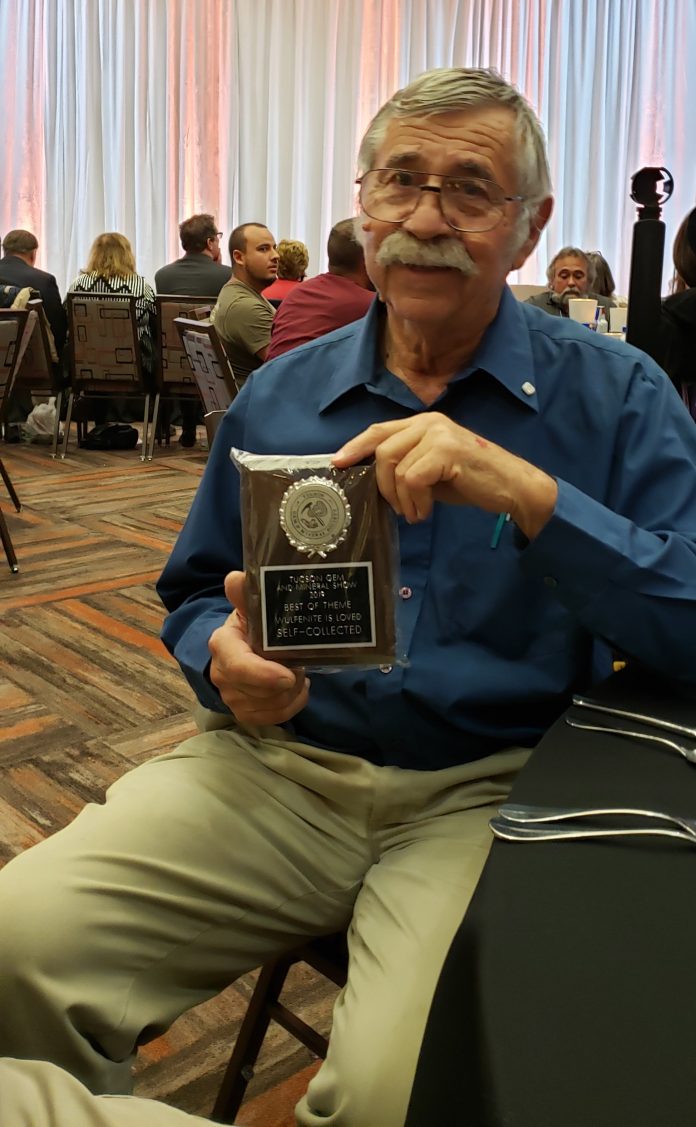 By Helen Serras-Herman
We are very excited that after more than a year of canceling three EFLMS Wildacres Workshops due to COVID-19, finally the EFLMS Wildacres Workshop will be back this fall. It will be held September 6-12, 2021. The Wildacres Workshop takes place in the beautiful mountains of North Carolina, near Asheville. The workshop is sponsored by the Eastern Federation of Mineralogical Lapidary Societies. For information and registration, please visit www.efmls.org/wildacres/.
Besides the hands-on workshops, at every session a Speaker-in-Residence gives six lecture presentations. As the coordinator for the speakers, I am very happy to share that this fall the Speaker-in-Residence will be Wolfgang Mueller.
Wolfgang is a retired geologist, mineral collector, and a very active lapidary. He has rockhounded in many places around the country and is famous for his hand-cut spheres and eggs, as well as rare gem material cabochons and one-of-a-kind beads. His talks range from mineral collecting to lapidary. He has a wealth of knowledge, which he is always happy to share. He received a top prize best-of-class award at the 2019 Tucson Gem & Mineral Show for his self-collected wulfenite specimen exhibited in a in a competitive case exhibit.
Wolfgang was born in 1942 in the same town (Belgrade) as the person for whom Wulfenite is named – Franz Wulfen, a Jesuit born in 1725. He has a Bachelors and Masters degree in geology from the University of California in Riverside. He worked at Magma Copper in San Manuel and their corporate entity, Newmont Exploration, in Danbury, Connecticut. Wolfgang moved back to Arizona, to Oracle, some 22 years ago and loves going out rockhounding and collecting minerals. He can still swing a 20lb sledgehammer!
Wolfgang will be accompanied at Wildacres by his wife, Diana, who is also a lapidary and jewelry artist. Together, they are the lapidary and jewelry forces behind their company DiWolf, exhibiting at several gem & mineral shows (www.diwolf.com). My Road Report article, "Visiting with DiWolf," appeared in the August 2020 R&G magazine.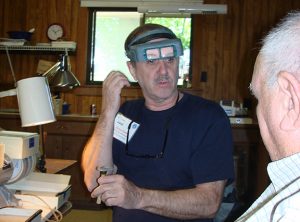 Also, 2018 Lapidary Hall of Fame inductee Bernie Emery will be teaching the cabochon class. You can read my Road Report article about this great teacher, "Hall of Famer Bernie Emery," in the May 2020 R&G magazine.
For a detailed story about the Wildacres Retreat and Workshop, you can read my article in the April 2019 issue of Rock & Gem magazine.
---
Author:
Helen Serras-Herman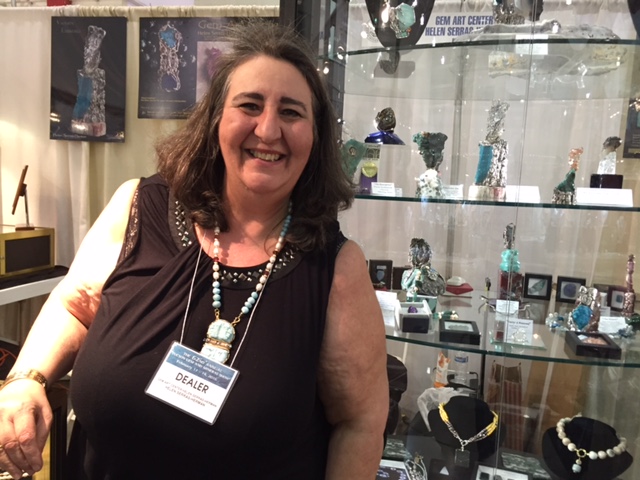 Helen Serras-Herman, a 2003 National Lapidary Hall of Fame inductee, is an acclaimed gem sculptor and gemologist with over 37 years of experience in unique gem sculpture and jewelry art. Visit her website at www.gemartcenter.com and her business Facebook page at Gem Art Center/Helen Serras-Herman.
---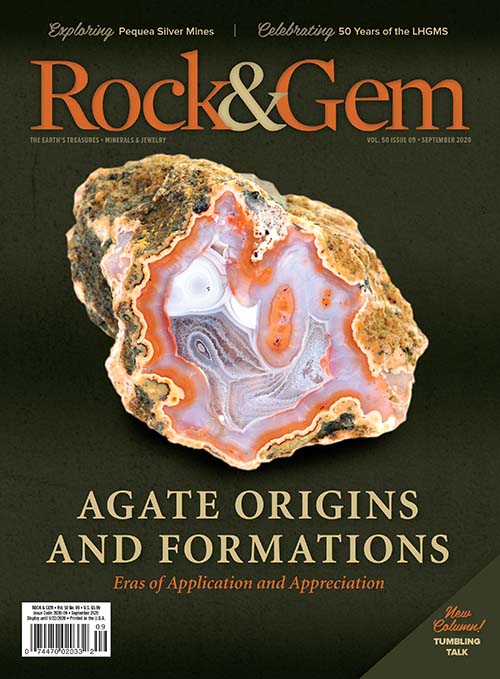 If you enjoyed what you've read here we invite you to consider signing up for the FREE Rock & Gem weekly newsletter. Learn more>>>
In addition, we invite you to consider subscribing to Rock & Gem magazine. The cost for a one-year U.S. subscription (12 issues) is $29.95. Learn more >>>
---