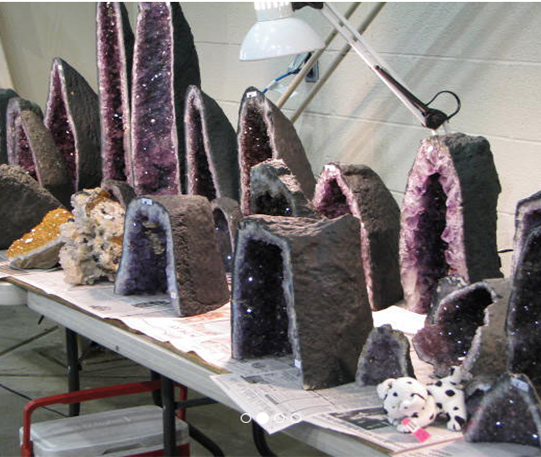 By Antoinette Rahn
I really like the word 'jubilee'. According to Merriam-Webster, one of its definitions is "a season of celebration."
Given that definition, a couple of weekends a year spent interacting with fellow fans of geological treasures, learning more about geology, and enjoying the opportunity to purchase rocks, gems, minerals, fossils, and lapidary creations certainly sound like a wonderful example of the word.
Evolution of the Jubilee
The organizers of the twice-yearly Gem Miner's Jubilee, a Rock & Gem advertising partner, believe so, and it's the reason they formed the event and continue to enhance the jubilee with each year and each season. I connected with Teresa Schwab, co-organizer of the event, along with her husband, Marvin to learn more about this 'season of celebration.'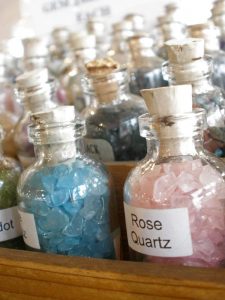 The first Gem Miner's Jubilee took place in August of 1998, and the addition of a Holiday Jubilee (every year in November) occurred in 2008. This year the Gem Miner's Holiday Jubilee is scheduled for Nov. 16-17 and will take place at the Lebanon Valley Exposition Center & Fairgrounds in Lebanon, Pennsylvania.
In asking Teresa about the origins of the Gem Miner's Jubilee, and the sponsoring organization the Mid-Atlantic Gem and Mineral Association, her response brought to mind an insightful quote by the inspiring young writer, Mattie Stepanek, "Unity is strength… when there is teamwork and collaboration, wonderful things can be achieved."
Driven By Quality
"The Mid-Atlantic Gem and Mineral Association LLC (MAGMA) dba Gem Miners Shows was founded in 1997 by a group of vendors who wanted to raise the level of gem and mineral shows by providing quality merchandise from quality vendors," Schwab explained. "No one knows what works at a show better than the vendors who exhibit! The founders had experience at all levels, from gemology to conference management.
"The result is a premier quality show that draws vendors and attendees from all over the country."
The Holiday Jubilee offers visitors the traditional specimens, displays, and demonstrations of a rock show, as well as specialty items perfect for holiday gift-giving, such as craft items including textiles, honey, artisanal products, and offerings of a regional winery, Schwab explained. Among the rockhounding treasures people can expect to find at the show are minerals, micromounts, precious stones, and gemstone jewelry, beads, cabochons, and a master wire-wrapper working on site.
Gem Miner's Jubilee
• Date: Nov. 16-17, 2019
• Location: Lebanon Expo Fairgrounds, 800 Rocherty Rd., Lebanon, PA.
• Time: Sat.: 10am-5pm; Sun.: 11am-4pm
• Admission: $5 (good for both days) visit website for a coupon to save $1 on admission; free admission for children under 12.
For more information:
http://www.gem-show.com
, email
beadware@rcn.com
, or call 301-807-9745.
As much as the Gem Miner's Jubilee is a celebration of the wonder of geology, it is also an example of ingenuity and encouragement of people who've turned an interest into a business.
"MAGMA is very serious about making the show work for the vendors whose livelihood depends on its performance and for the attendees to have a positive experience with the vendors and their merchandise," Schwab explained. "Thus, we have developed a rapport with vendors who exhibit at only quality events and the shows' success supports the local community. The Board of Directors of the Expo Center where we are exhibiting initially spent a great deal of time vetting our show as if it was juried."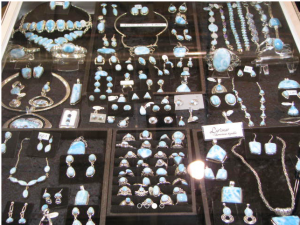 Another component of the Jubilee that has always been a priority is interactive education, Schwab said.
"We have made this a family event adhering to standards of offering educational demonstrations and encouraging vendors to spontaneously demonstrate and encourage participation," she added. "This is an interactive situation where we encourage it, we get vendors who encourage it and we get return visitors because of it.
"MAGMA is contributing to the continued interest in the science of geology, gemology, mineralogy, and jewelry making from craft to smithing."
To indulge in an unforgettable celebration this season, consider making plans to attend the Gem Miner's Jubilee. For more information, visit http://www.gem-show.com/.