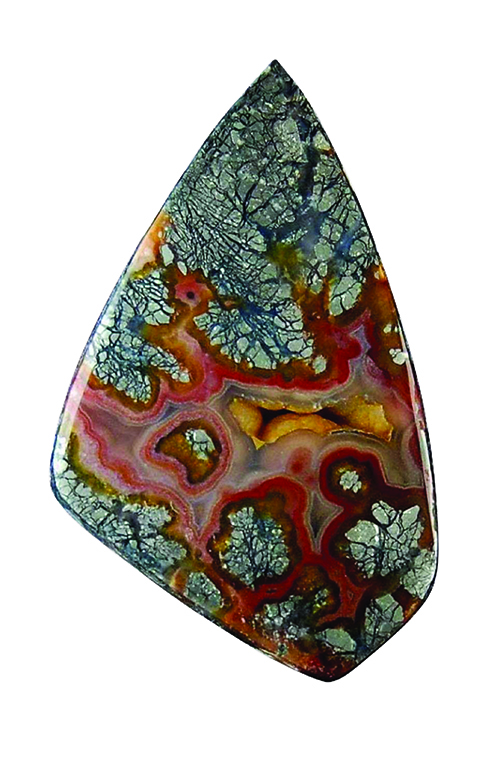 This large cabochon of Indonesian Marcasite in agate is made from material mined in Sumatra, Indonesia. Keith Dull obtained the slab from which he cut the cabochon from Brad Newport, owner of We Got Rocks — Holleywood Ranch, located in Sweet Home, Oregon. Brad imported the rough and sells the material via Facebook.
When finishing the cabochon, Keith realized that despite the sparkling metallic look, the process of grinding, sanding, and then polishing this stone created quite a mess of blackish-colored residual material. He recommends wearing Nitrile gloves to keep from deeply staining skin while working with this material.
All in all, this material takes an excellent polish, and Keith recommends owning some.
---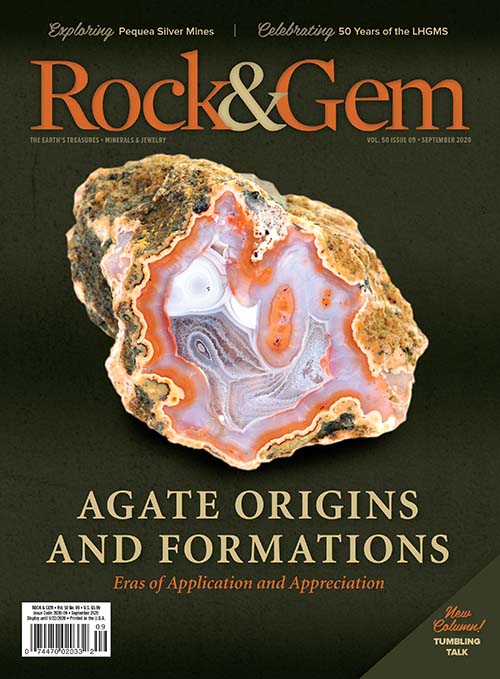 If you enjoyed what you've read here we invite you to consider signing up for the FREE Rock & Gem weekly newsletter. Learn more>>>
In addition, we invite you to consider subscribing to Rock & Gem magazine. The cost for a one-year U.S. subscription (12 issues) is $29.95. Learn more >>>
---