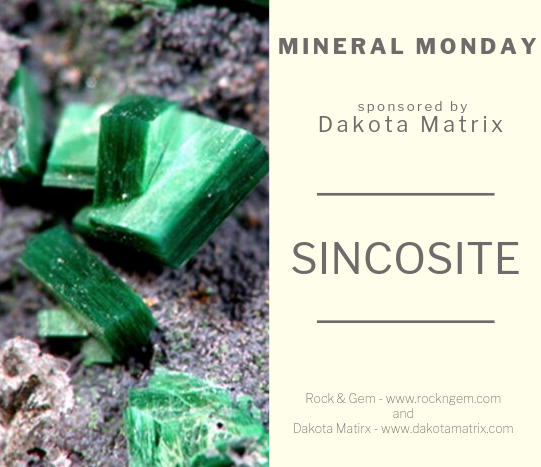 Sponsored by
Dakota Matrix • www.dakotamatrix.com
Sincosite is an uncommon mineral, found in only 8 or 9 localities in the world, reports Tom Loomis, owner of Dakota Matrix, which is the home site of Mineralpedia.
Sincosite's "type locality," the place where it was first discovered is Sincos, Peru. Yet, history reveals some incredible specimens have come from deposits within the United States. In fact, as Loomis states, the best locality of sincosite ever found was the Ross Hannibal mine, located in the Black Hills of South Dakota.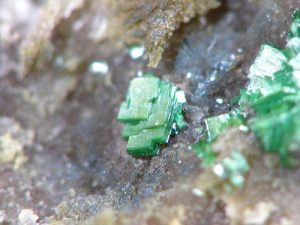 The discovery was originally made in the 1890s. At the time, miners thought the mineral in question was torbernite, as the two minerals are similar in appearance. In 1996, while open-pit mining, Loomis rediscovered the locality.
The three specimens of sincosite pictured are from localities within the United States.
For more information about sincosite and other minerals, visit Dakota Matrix's Mineralpedia: http://bit.ly/2ndOhn0
Editor's Note: Please look for Mineral Monday sponsored posts by Dakota Matrix to appear twice a month.