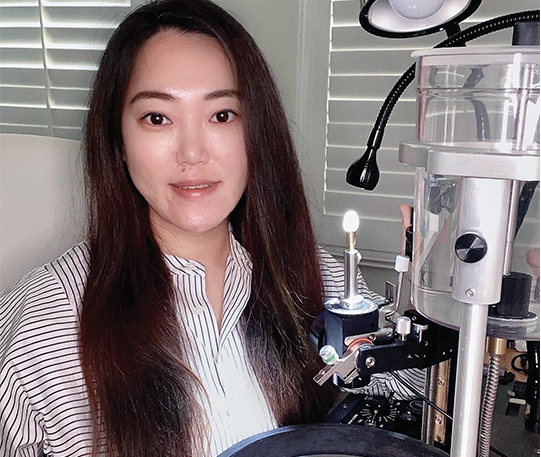 By Antoinette Rahn
Chen Xue (a.k.a. Yoyo)
Yoyo Gems LLC
www.yoyogems.store
(Ms. Xue is an artist featured in the Tools of the Trade profile sponsored by ULTRA-TEC.)
Lapidary artist and consummate student Chen Xue (a.k.a. Yoyo) can attest to the truth of Benjamin Franklin's statement, "An investment in knowledge pays the best interest." Perhaps more accurately, she demonstrates the limitless measure of the investment in knowledge through her art, her deep appreciation for community, and her curious mind.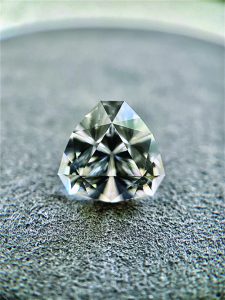 It's not difficult to seek knowledge when you are passionate about the subject.
"I feel very lucky that I have a job that is also my hobby," said Xue, a GIA certified gemologist. "I love all kinds of natural gemstones; they are precious gifts of Mother Nature. I enjoy staying in my little studio, concentrating on cutting and designing stones."
In this most unusual year, or as Xue refers to it, "this special year," she feels incredibly fortunate to be able to stay home and work on faceting all of the time. Additionally, she's grateful to have the opportunity to share information and examples of her work and gain inspiration and insight from her supplier, clients, and of course, other cutters. It's one way she strives to make the best of every situation and seeks to find the unique and beautiful qualities in nature, life, and humanity.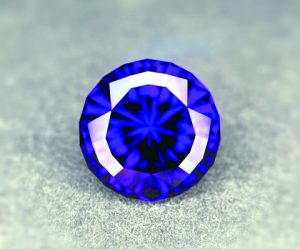 Equipping her home studio with ULTRA-TEC machinery - the brand of machinery on which she learned to facet – is one way she finds the unique and beautiful qualities. As a student of Hashnu, Xue learned how to facet on various types of ULTRA-TEC machinery, which she describes as stable, durable, and easy to use, in her teacher's studio.
"The first stone I ever made was on an Ultra-Tec V5 with (Hashnu) in his studio. He taught me step-by-step, from doping to polishing - the whole process is smooth and interesting," she said. "I was interested in the machine, and, after some research, I decided to buy a V5 for myself. Now the machine is in my home-based studio, where I use it every day."
Aspects of Xue's journey resemble that of many other lapidary artists who create that which they seek but cannot find readily available.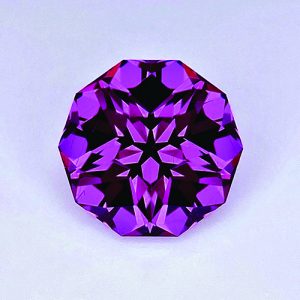 "After I graduated as a gemologist from the Gemological Institute of America (GIA), I learned some jewelry design and wanted to create unique jewelry for customers. (But) I found it difficult to find high-quality cut gemstones, especially in unique designs," Xue explained. "So, I began faceting, with the target to get precision-cut gems to make jewelry, and found I fell in love with the art of faceting. Now I am a full-time gem cutter."
Xue's experience as a GIA student is another wonderful example of how investing in knowledge can bring about genuinely remarkable opportunities. The time she spent at GIA was the best experience of her life, Xue said. The peaceful and beautiful campus, the professional instructors, and all of the wonderful friends she made hold a special place in her heart. And it also serves to inspire her as an artist and a person. The techniques and skills, mindful approach, and understanding she gained about gemstones while a student at GIA formed the foundation of the artist she is, but it influences how she lives her life.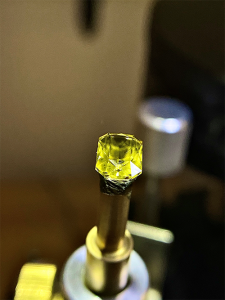 "I (received) a systematic learning about gemstones through the graduate gemologist program," she said. "I have the skills to identify most of the gems on today's market and even the treatment methods with different kinds of stones, based on their different optical characteristics."
As they say, knowledge is power, and perhaps a pivotal ingredient to living the fullest and best life possible.
FOR MORE INFORMATION
Visit: Yoyo Gems LLC and Instagram: @yoyogems llc
---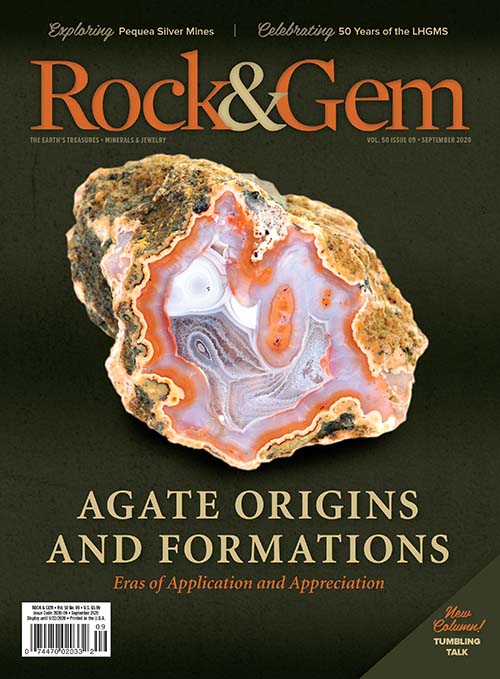 If you enjoyed what you've read here we invite you to consider signing up for the FREE Rock & Gem weekly newsletter. Learn more>>>
In addition, we invite you to consider subscribing to Rock & Gem magazine. The cost for a one-year U.S. subscription (12 issues) is $29.95. Learn more >>>
---