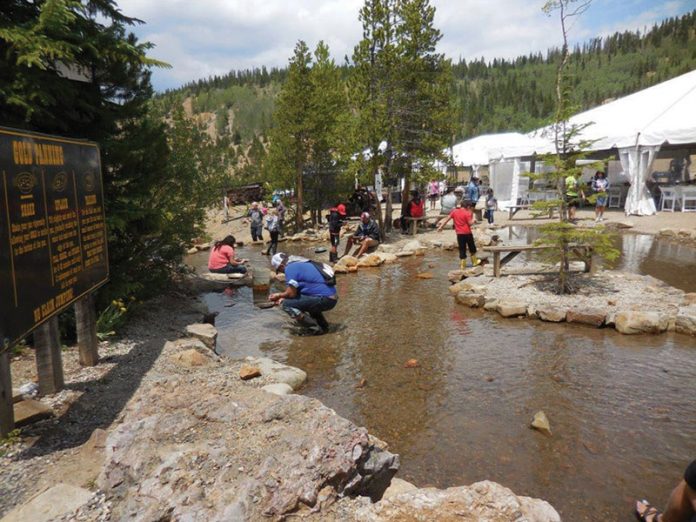 Planning a family road trip that includes everyone, even grandma and grandpa, can be a daunting task. Use these tips and tricks to make the planning easier and the trip fun for all.
Before you pack up the rock buckets, shovels, screens and gold pans, there are lots of things to consider. The more each traveler is invested in the planning process, the more fun everyone will have in the long run.
If you have kids or adults who have never been rockhounding before, you may first want to plan a day at a local club's rock & mineral show or a nearby mineral museum to determine everyone's interests.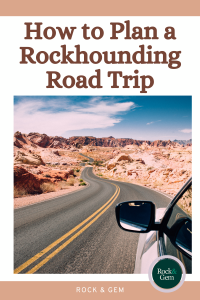 Getting Started
Have a family meeting to get started. Once a destination and length of time have been determined, have everyone do some research for points of interest. Make sure that at least one of each person's ideas is included in the final plan.
Researching Things to do
Paper maps are a great place to start. They often highlight parks and other points of interest, like ghost towns and natural features.
Online search "best things to do" in each of the cities you will be visiting, plus look up what minerals or fossils are found in the area and any free or fee mining or panning sites.
Perennially favorite rockhounding books are the Falcon Guides to Rockhounding and Gem Trails. They are available by state.
Be sure to get the most up-to-date version of these books and then double-check locations online to make sure the places you want to visit are still open. Also, check that your vehicle is suited to the terrain of the sites to be visited.
Make Sure Everyone Knows the Rules
Even though you may have been interested in minerals for years, be sure that everyone knows the basic rockhounding do's and don'ts ahead of time.
• NEVER collect anything from State or National Parks or Monuments.
• ALWAYS ask permission before collecting on Private or Posted property.
• DON'T leave holes. Refill the ones you make.
• NEVER go into an old mine. Cave-ins and poisonous gases can kill you.
• SAFETY FIRST. Watch out for and respect wildlife, especially bears and rattlesnakes.
• NEVER put your hands into a rock crevice or under a bush. You never know what might be lurking to spoil your day.
• ALWAYS carry plenty of drinking water
• DRESS appropriately. Wear a hat.
• USE sunscreen.
• DON'T let new or young rockhounds go off on their own.
The Devil is in the Details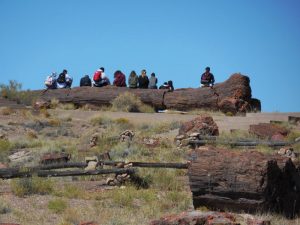 At this point, you can plan as much or as little as you like. You may want to make hotel reservations ahead or not. You may make a detailed itinerary or not. You may download a million GPS coordinates or not. This part is totally up to how you like to travel. If you are going to popular locations or National Parks, you will want to make both attraction and hotel reservations before departure.
These spots fill up fast and disappointment can spoil the best trips.
While planning is great, resist the temptation to over-plan your days and always be flexible for the unexpected things you discover along the way. Sometimes the unplanned stop can become the highlight of the trip.
A Rockhound Packing List
Depending on how many travelers you have, you may want to limit the personal items each person can pack. You will need some basic rockhounding equipment depending on your chosen adventure. The following is a good place to start.
• Rock hammers
• Two or more 5-gallon buckets
• A box of pint, quart and gallon zipper bags and a Sharpie
• Small shovel
• Two or more different-size sifting screens
• One or more gold pans, sniffers and glass or plastic vials
• A metal detector
• A walking stick with a bear bell if you will be in a bear habitat
• A "grippy" stick for picking up samples – don't knock it till you try it
• A camera to preserve the memories you'll make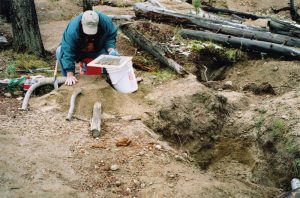 Age-Appropriate Tips
Other considerations while planning, are the ages, abilities and interests of all the folks who are going along for the ride. Here are two examples.
1. If you are going to visit Carlsbad Caverns National Park with both really young and older family members, you may wish to divide the group into those able to walk in the natural entrance and another group who take the elevator in the visitor center. Before heading in, ask a Park Ranger to suggest a meeting spot for both groups once everyone is in the cave. Remember that it will take the walkers longer.
2. Colorado is chock-full of age-appropriate choices. Older kids and adults may enjoy the mine tour at the Capital Prize Mine in Georgetown or the Georgetown Loop Steam Train with an optional mid-ride stop and mine tour. However, if you are traveling with younger children, the gold panning and tour at the Country Boy Mine above Breckenridge may be the ticket.
Personal Thoughts for the Road
If someone in the group is a reluctant rockhound, make sure that they have a good book or game with them and a shady, safe place to watch and wait while everyone else is finding treasures. On a trip to Crater of Diamonds State Park in Arkansas, my 80-something-year-old mom settled onto a bench surrounding the digging area and started reading her book. Within 15 minutes, she asked to join in to dig and sift for diamonds. We all had fun even though none of us found a diamond that day.
Remember that the best mineral sample could be found by anyone – not just the avid adult collector. Also, if the ultimate goal of this trip is to instill a life-long enthusiasm for rockhounding, be sure that the collecting sites that you choose to visit on your first few trips are not too physically demanding and are known for plentiful specimens. The key to a fun trip is filling those plastic bags with treasures.
Trip Ideas
Over the years, we have found a few great places that can get even a skeptical rockhound to join in. Let me share just a few.
South Dakota, Wyoming: Visit National Parks and Monuments of The Badlands, Mt. Rushmore, Wind Cave, Devils Tower, Yellowstone. Rockhounding: Free site about 90 miles West of Devils Tower NP in WY, I-90, Exit 77 (Schoonover Road), Selenite crystals are found on the embankment on the Southside of the freeway. (GPS: N 44 12 52.6 W 106 21 01.4)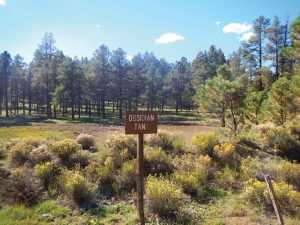 Montana: Visit one or more of the many ghost towns, like Bannack or Garnet; Yellowstone or Glacier National Parks or the Berkeley Pit and Mining Museum in Butte. Rockhounding: Crystal Park State Park near the town of Dillon (GPS: N 45 29 13.6 W 113 05 58.9) for a $5 per person fee (10 and under, free), dig quartz crystals to your heart's content between Memorial Day and Labor Day. At Gem Mountain Sapphire Fee Mine (mile marker 38.4 on Montana highway 38) between Hamilton and Philipsburg, you can buy sapphire bearing gravel and process it with their equipment (GPS: N 46 14 43.6 W 113.35 39.4)
Arizona: Visit Meteor Crater, Petrified Forest National Park, The Grand Canyon National Park. Rockhounding: Obsidian Tank, about a 15-minute drive north of I-40 at Exit 178, West of Flagstaff, the roadside is littered with beautiful black obsidian. (GPS: N 35 21 10.1 W 111 55 17.9) There is also a fee mine with agatized petrified wood at DoBell Ranch about one mile Northwest of the South entrance to Petrified Forest National Park on US Highway 180. Check out Rhonda DoBell on Facebook, Trip Advisor or call 928-245-9010. (GPS: N 34 48 02.8 W 54 30.1)
Colorado: Visit Rocky Mountain National Park, Pikes Peak, tour the mines, ride the trains, the possibilities are endless. Rockhounding: Most mine tours include free gold panning.
This story about rockhound trips appeared in Rock & Gem magazine. Click here to subscribe. Story by Sue Eyre.