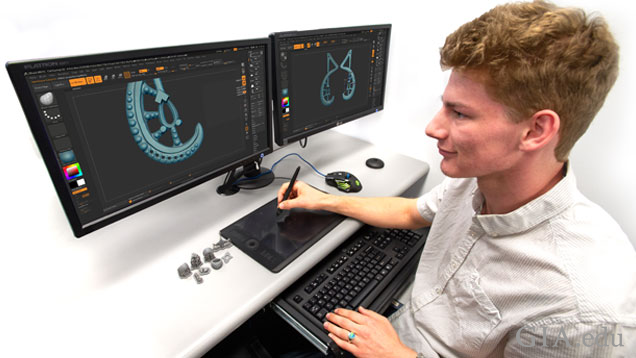 Aspiring gem and jewelry professionals interested in GIA (Gemological Institute of America) gemology and jewelry manufacturing arts programs, distance education courses and lab classes can apply for scholarships. GIA is offering $2 million in scholarships funded by the GIA Endowment Fund and private donors for 2019.
Myra Bashir, GIA Graduate Jeweler and scholarship recipient, said "A GIA scholarship made a big difference for me, not only financially, but it gave me the opportunity to study something I love."
Applications for 2019 scholarships are available at GIA.edu/scholarships and are due by March 31, 2019. GIA will accept applications for 2020 scholarships beginning in August 2019.
The process to apply for GIA scholarships is simple. "I urge any prospective student who contemplates applying for a scholarship to do so," said Natalie Tjaden, GIA Graduate Gemologist and scholarship recipient. "It was a minimal amount of time and work compared to the opportunities I received…"
GIA has awarded more than $10 million in scholarships since 2010, helping more than 2,000 students study at GIA and through the Institute's distance education programs.
"Scholarships are a very important part of our mission-driven education programs, helping hundreds of students start or advance their careers in the global gem and jewelry industry every year," said Duncan Pay, vice president and chief academic officer. "With scholarships, professional credentials, career services and an alumni network – GIA students are positioned for success."
For more information, call (760) 603-4131 or email scholarship@gia.edu.