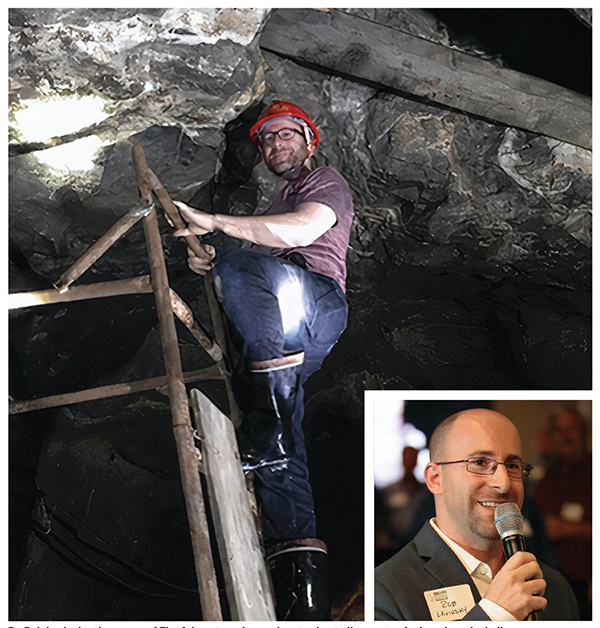 The Arkenstone Gallery of Fine Minerals is a sponsor of

By Antoinette Rahn
There are numerous illustrations of the 17th-century phrase, "One good turn deserves another." By most accounts, it appears Dr. Rob Lavinsky's life is one such example.
The "one good turn" that inspired Lavinsky, owner and founder of The Arkenstone Gallery of Fine Minerals, to take the path he has and mindfully do countless "good turns" in response, took place in Ohio during the mid-1980s.
"I was introduced to minerals at the age of 12 through the Columbus, Ohio, Rock & Mineral Society (www.columbusrockandmineralsociety.org), and was fortunate to have many generous mentors there," said Lavinsky. "The club adopted me, taught me, let me into the library they shared. It was immersion immediately! Without such mentors, I would never have entered the hobby."
Fueling an Early Interest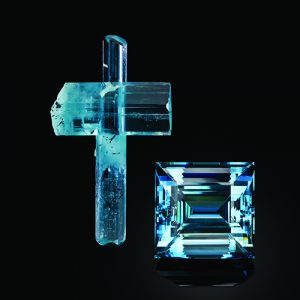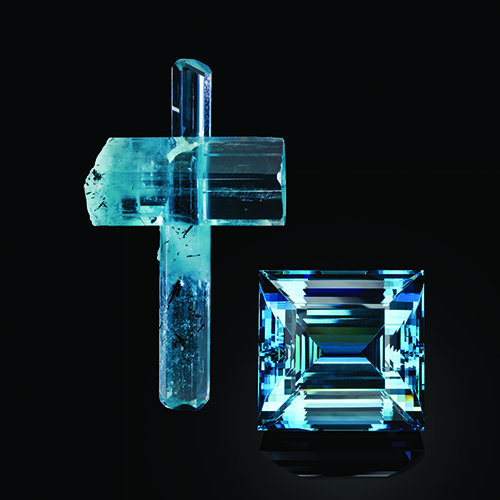 It's safe to assume, more than a few people with a keen interest in rocks, gemstones, minerals, and fossils are also grateful to the members of the Columbus mineral club for introducing Lavinsky to these remarkable fields of natural science. The influence, education, and encouragement of Columbus mineral club members Carlton Davis and John Medici inspired and equipped Lavinsky to become a part-time mineral dealer by the time he was 14. The learning also included working with and for seasoned field collectors Neal and Chris Pfaff throughout his junior high and high school years. The afterschool and summer job allowed Lavinsky to amass a personal collection and develop an inventory to sell.
While he was in college studying for a career in genetic engineering, he formed what would become his career purpose, The Arkenstone. Initially, as Lavinsky explained, he saw it as a way to do something he enjoyed and pay his way through college while studying for a career in medical research. Just as he had in his youth, Lavinsky forged ahead, taking "the road less traveled" by incorporating email swap/sell lists, as early as 1991.
Ultimately, he created one of the largest and earliest (1996) websites featuring an inventory of gem, mineral, and fossil specimens. During this time, he continued to buy and sell at mineral shows, including the Tucson Gem and Mineral Show®, where he became a "Main Show" dealer, a position he continues to enjoy 30-plus years later.
Transforming a Passionate Interest Into a Profession
Lavinsky, balancing business, and graduate studies, successfully earned a Ph. D. in Molecular Genetics. Upon completing his studies — while awaiting the birth of his first child — he debated pursuing a career in biotechnology or becoming a full-time mineral dealer. As Lavinsky explained, either path would have been fulfilling and, in the ensuing years, have both significantly contributed to his life.
"I could have gone into science and enjoyed it. But, playing with nature's beauty always warred with a real job choice, and won out in the end," said the life-long collector. Interestingly, it's Lavinsky's fascination with fossils that serves as a point of connection with opals. As he explained, when opal replaces a mineral or fossil, which illustrates a combining of the gem world with that of natural history, the synergy of the two is most amazing.
He went on to say, "I do not regret being a scientist or the years of training to think a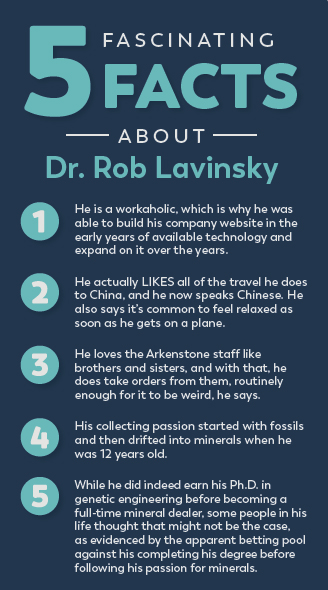 certain way. I believe it helps me appreciate nature more and be better at what I do (more organized, and more disciplined on the business side.)"
Lavinsky's analytical mindset, preparedness, and profoundly inquisitive personality is at the core of his business operations, which is a significant benefit during uncertain and unusual times, such as 2020.
"My business was vertical, not just high or low-price range, and so I am luckily prepared for these strange times," commented Lavinsky, who employs a team of 14 people, including staff in China responsible for sourcing, and actively buying specimens daily. "I have five years of inventory amassed, a great team here in Dallas, and a large customer base to show good things to."
He went on to say, "After Sept. 11, 2001, and the 2008-2009 crashes, minerals and the mineral collecting game exploded on the other side within two years. I expect it will do so again with the organic growth of new collectors and customers, which is great news for all of us!"
Keeping the Client Top of Mind
In addition to remaining optimistic, flexible, and proactive, and engaged with clients and the mineral collecting community at large, Lavinsky and his team pay close attention to what can be learned during these times. Among the most important aspects of the business that The Arkenstone team keeps top of mind are the clients.
"The collector comes first. Build and help build collections the way we would want to, as collectors ourselves – my core team is ONLY made up of people who are collectors or from collecting families. We are drinking the same juice," Lavinsky explained. "I want to build collections over decades – we are best with the serious collectors who want long-term relationships, not the fly-by-night folks who just want to buy pretty rocks out of a rock shop."
Whether he's traveling to China, working with employees on various projects, buying, selling, exhibiting and speaking at shows, or serving as sponsor and host of the Dallas Mineral Collecting Symposium (DallasSymposium.org), which is now in its tenth year and takes place the end of August, Lavinsky strives to give back to the mineral community that did so much for him, and continually do "one good turn."
For More Information
Visit: www.irocks.com
Email: info@irocks.com
Call: 972-437-2492
Mail a Letter: PO Box 830460 Richardson, TX 75083