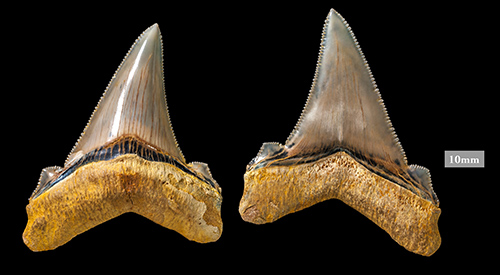 Editor's Note: Enjoy this new feature of Rock & Gem online containing news briefs of interest.
By Jim Brace-Thompson
Per The New York Times, a casual stroll on the beach resulted in the find of a lifetime for Australian Philip Mullaly.
Searching the shore near Melbourne for ordinary fossils, he saw a glint in a bouder. That glint proved to be anything but ordinary! The boulder concealed an associated grouping of 40 teeth, each one nearly three-inches long.
While single shark teeth are common finds for fossil hunters, associated groupings are rare. Rarer still are associated grouping of this particular species from 25 million years ago: the Great Jagged Narrow-Toothed Shark, Carcharocles angustidens. At an estimated 30 feet in length, this fossil shark was half the size of its relative named "Meg" (Carcharocles megalodon) but still twice as big as today's Great White Shark.
What does a shark 30-feet-long with three-inch teeth eat? Anything it wants! But scientists speculate dinner most often consisted of whales. Mullaly has donated the teeth to Australia's Museums Victoria for public display.
Parker Solar Probe Soars
Per the Associated Press, on August 12 NASA saw lift-off of the Parker Solar Probe from Cape Canaveral in Florida, hoping to solve mysteries at the center of our solar system.
A Delta IV Heavy rocket sent the $1.5 billion probe off on a mission to explore the sun's searing surface and corona from 3.8 million miles away, far closer than any previous spacecraft.
To keep tabs on its progress, go to http://parkersolarprobe.jhuapl.edu.
---
Author:
Jim Brace-Thompson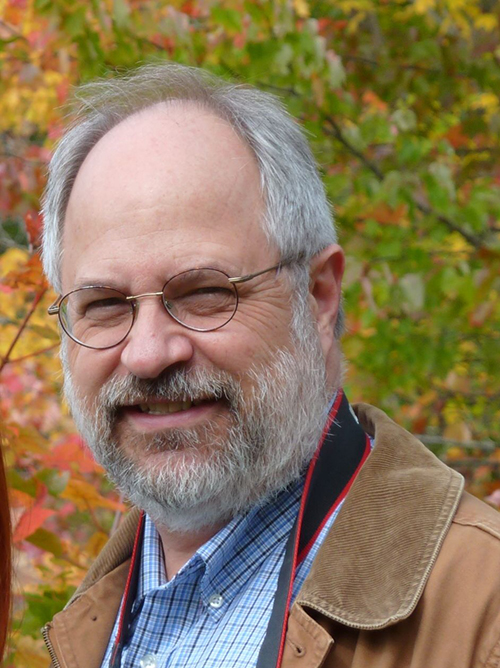 He is the founder and overseer of the AFMS Badge Program for kids.
He's also a member of the National Rockhound & Lapidary Hall of Fame within the Education Category.