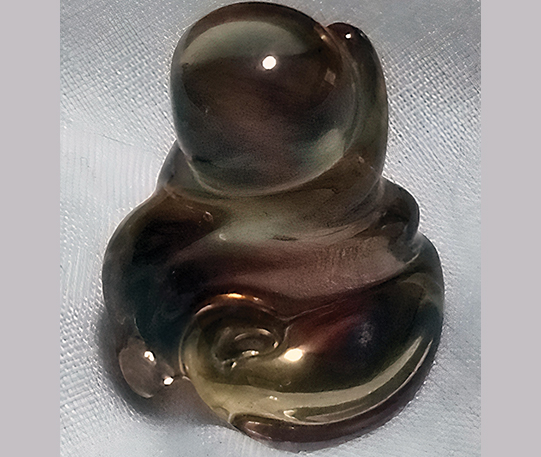 Trisha Joy
Gemstone carver
(Ms. Joy is an artist featured in the Tools of the Trade profile sponsored by Cutting Edge Supply Co.)
Sometimes a single item, chance encounter, or shared experience is all it takes for people to make a positive connection that lasts years, benefiting both parties in ways they couldn't have imagined.
That's how Washington State's Trisha Joy, a seasoned gemstone carver, became a regular customer of Cutting Edge Supply Co. The connection included a chance encounter that took place 20 years ago and a recent search for high-quality gemstone polish. While attending a show, Joy explained, she met an artist selling carved pearls, and not just any carved pearls, mind you, these were beautifully carved pearls the likes of which Joy had never seen before.
"I didn't know you could carve pearls like that," she said.
While speaking with the artist/vendor at the show, another vendor came by seeking advice from the artist (Darryl Alexander, co-owner of Cutting Edge Supply Co.) regarding getting a good polish on an opal. After recommending a type of polish he used often, Darryl allowed the man to use his tools to give it a go. After about five minutes, the other vendor left with a big grin and a well-polished opal, Joy explained. While during their interaction that day, Joy wrote down Alexander's name and contact information; sadly, it was lost rather quickly. Fast forward to the present, and Joy and Alexander connected via Facebook, without realizing they had met decades ago; that is, Joy said, until Alexander posted photos of old gemstone carvings he had done, including a pearl with a carving of flames. It triggered a memory for Joy of the man's extraordinary gemstone carvings at the gem show. She promptly asked Alexander if he was the same man at the top of the stairs (at the show) selling gemstone carvings, and indeed he was.
Upon making this discovery, Joy inquired about whether Alexander was selling the exemplary polish he was using all those years ago. That's when he told her about his family's new business venture, Cutting Edge Supply.
"The goal, he said, was to gather all of the supplies in one place to be made available to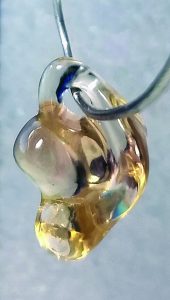 lapidary artists," Joy reported. "I thought that was a great idea and have enjoyed doing business with them since."
As for the polish that piqued Joy's interest then and now? It was the first purchase she made from Cutting Edge Supply Co. She used the three-step polish Cutting Edge Supply carries and quickly discovered it works well on many projects.
"It costs less than lunch and goes a long way, and I "have" other polish, but I think this is best." Joy said. "And, they also offer their own lapidary mix that I've heard is superior to anything on the market. I am trying that with my next order."
In addition to the fantastic polish and various supplies, Joy explains that choosing to buy from Cutting Edge Supply Co. is also about service. "I also find their attitudes refreshing. I've had nothing but kindness from them. Well, not true, they are also fast and accurate in filling my orders," she said. "So, they aren't 'just' nice, but that is part of why I do business with them."
While it's true, first impressions are important, Trisha Joy and Cutting Edge Supply Co. can attest that it's also about building on that impression with consistent quality service.
---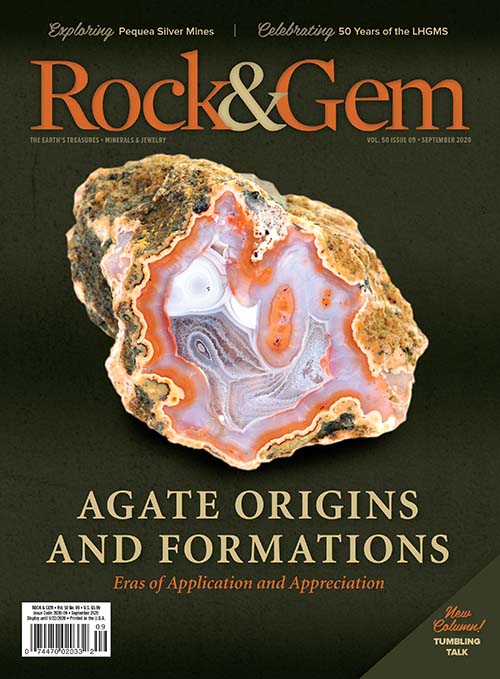 If you enjoyed what you've read here we invite you to consider signing up for the FREE Rock & Gem weekly newsletter. Learn more>>>
In addition, we invite you to consider subscribing to Rock & Gem magazine. The cost for a one-year U.S. subscription (12 issues) is $29.95. Learn more >>>
---