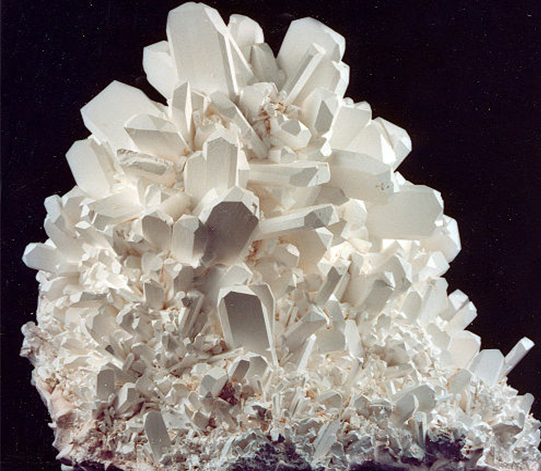 Editor's Note: The Tuesday blog is the space where we highlight minerals or mineral compositions that include a mineral with the letter 'T'. While we love 'Turquoise Tuesday,' which is the inspiration for this blog, we figure why stop at turquoise?
By Antoinette Rahn
Tincalconite is one of those minerals that often begins as something else and transforms into tincalconite. So, one might say tincalconite is one of the 'Transformers' of the mineral universe. I realize to some that may not sound quite as exciting as watching a car or tank transform into a powerful Autobot or Decepticon, but as I'm sure you would agree, geology and nature are incredibly powerful in their own right.
However, since I brought up the 'Transformers' I can hardly move on without at least providing a snippet of vintage 'Transformers' television programming...
Back to Tincalconite
This master of mineral transformation, according to Minerals.net, appears in nature as its pure mineral composition, but in most instances, it is the product of the transformation of borax. Despite its transformation, it retains the crystal formation as borax, which makes tincalconite a pseudomorph.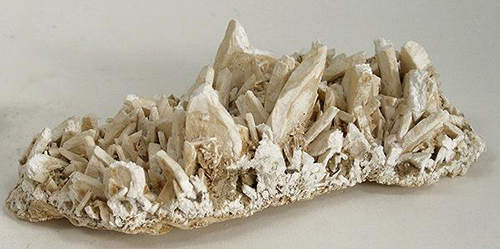 Being that it dissolves in water, as you might expect, it ranks very low on the Mohs hardness scale — coming in at 1. California is home to two of the most plentiful locations for tincalconite. The Kramer District of Kern County and Searles Lake, which is located in San Bernardino County, are known for the presence of the mineral.
The photos featured in this post represent these plentiful tincalconite locations. In addition to the featured specimen at the beginning of this post, which is identified as tincalconite (after borax) extracted from a mine in Boron, pictured is a specimen obtained from the Kramer Borate deposit, in the Kramer District of Kern County. This specimen, according to the description, is a plate of tannish-white pseudomorphs of tincalconite after sharp, spiky, tabular borax crystals. The other example is that of a borax matrix with tincalconite present, hosting an octahedron sulphohalite crystal. This specimen was discovered near Searles Lake, in San Bernardino County, California.
After reading about tincalconite's many transformative qualities, I may need to rethink the title of this post: Transformative Tincalconite Tuesday has a nice ring to it.