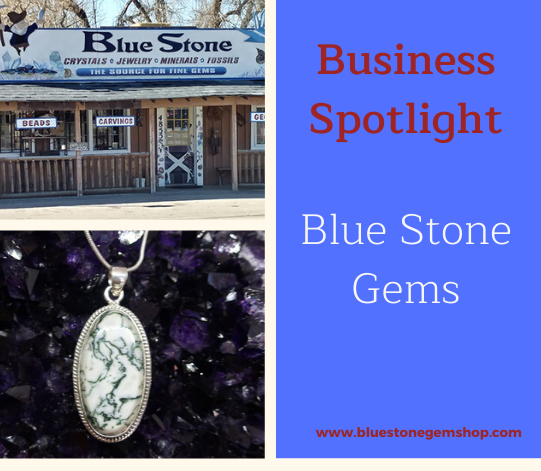 By Antoinette Rahn
In north-central Colorado, situated along the foothills of the Front Range of the Southern Rocky Mountains, is the community of Loveland, which is also home to Blue Stone Gems, www.bluestonegemshop.com.
Operating a gem shop in such a naturally picturesque region of the country is less of a job and more of an adventure for Gerry Sullivan, who, along with his wife, Helen, owns Blue Stone Gems. Located along the normally bustling thoroughfare of West Eisenhower, the Sullivans offer an always changing vast inventory of crystals, minerals, fossils, and geodes, along with beads, lapidary art and jewelry, and not to mention cabochon gemstones polished in house.
Quality Service Leads to Exclusive Creations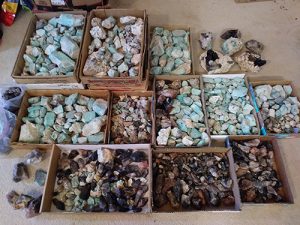 In-house lapidary work is an important and popular service of Blue Stone Gems. The handmade pieces include everything from necklaces and earrings to bracelets and rings. For Gerry, who proudly says his occupation is that of a lapidary, the opportunity to cut, polish, and craft one-of-a-kind lapidary jewelry and art is an example of living a dream.
He's spent the past 40 years in the gem and mineral business, Sullivan said. A student of the New Mexico Institute of Mining, he first went into business while in his 20s, with business partner Les Cubit, a retired aerospace engineer who worked on the Apollo space missions and served as a great mentor and inspiration for Sullivan.
With current lockdown regulations and quarantine restrictions in place in response to COVID-19, Sullivan recently began selling gemstones, lapidary pieces, beads, and additional inventory through Facebook. While striving to provide quality service to existing and new customers via online sales, Sullivan reported that during the time of quarantine, he is cutting cabochons, cleaning, and sorting collections of amazonite, smoky quartz that they acquire. Gratefully, most of his lapidary equipment resides in his home studio, so there is a lot of cutting and face polishing happening.
Insights and Gratefulness
We asked Sullivan a few additional questions to learn more about him, his business, and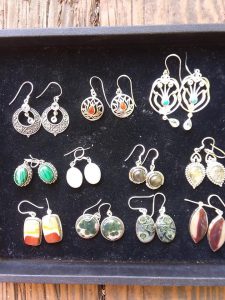 the commitment to create and offer fine gemstones, handmade jewelry, and lapidary art, provide a wide selection of minerals, fossils, and beads, and top-notch lapidary and geode cracking services.
Rock & Gem: What's the best piece of advice you've ever received?
Gerry Sullivan: The easiest people to help are people who help themselves.
RG: What is one thing for which you are most grateful?
GS: All of my customers. Those in Colorado, and Iowa, where my store was previously located.
RG: Think back to when you were a child, what was one of your favorite things to do, and what made it special?
GS: Going into caves. My dad loved caves. I can still remember seeing fluorescent minerals in a cave once.
---
Get In Touch With Blue Stone Gems
Online: https://www.bluestonegemshop.com/
Phone: 970-278-4015
Email: bluestonegems@hotmail.com
Facebook: https://www.facebook.com/pg/bluestonegems
---