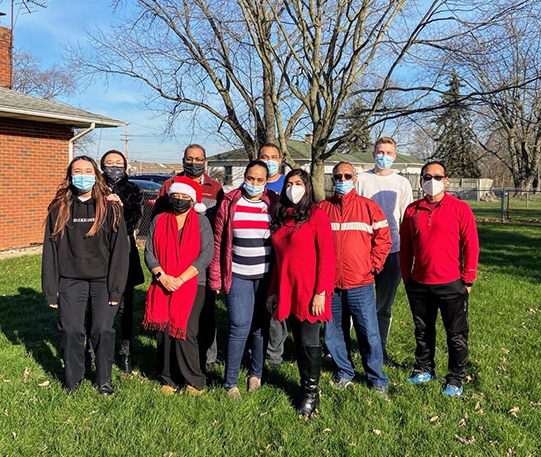 Bestingems.com is a sponsor of

By Antoinette Rahn
Ajay Bansal's pursuit of a career in the gemstone industry began when he was attending college in New York in the late 1990s. Juggling a full academic course load and learning the gem business while overcoming various obstacles was a lot to handle at the same time and at a young age, but he did it, and it's more than paid off for this passionate owner of Bestingems.com.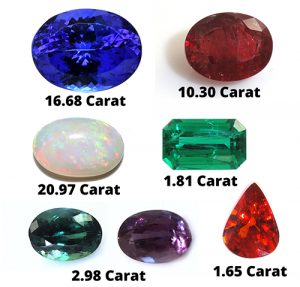 All of the juggling, learning, maneuvering, and patience he practiced when first starting not only helped to hone his sharp business mind and work ethic, it also prepared him for doing business during a pandemic and doing so successfully.
"You always have to be on your toes to stay in business," Ajay said. "Market conditions and customer requirements change so quickly and so fast that if you are not ready to adapt in a timely manner, you will be left behind. COVID-19 is a prime example of this. Within a week from 80 trade shows a year, we came down to zero shows. But we were quick enough to learn and adapt."
The BIG (Bestingems.com) team, which includes around 15 employees, was always interested and eager to work on the company website and develop an app. However, given the number of shows and travel they did, finding the time was always a challenge until the pandemic changed the landscape of how they, and a vast majority of companies, do business.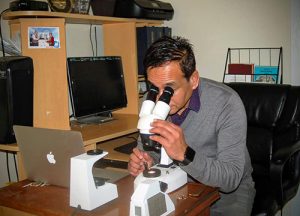 Changing their approach from a largely show-focused operation to in-office and online sales, Bestingems.com now has inventory in the office all of the time, which makes for even more quick and complete order fulfillment, Ajay explained.
"Our online sales in 2020 were already 60 percent higher than 2019, and with the new website and app launching, we are expecting exponential online growth moving forward," he added.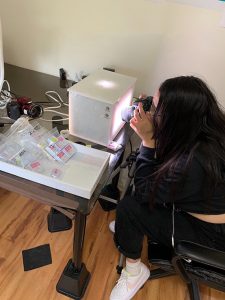 As history reveals, Ajay's keen strategic business sense and passion for a full future has been at work since he began his operation in 1999. Among his earliest and most substantial decisions was to marry and move. Ajay married Shikha in 2001, and she became an essential part of the business right off the bat. Shikha also traveled and attended trade shows before having the couple's first child in 2005. Their first child's birth changed Shikha's role from traveling and shows to taking care of other crucial aspects of the business, including designing and placing orders for semi-mounts and gemstones, quality control, managing inventory marketing strategy, and customer service, among other things.
Today, Shikha oversees many aspects with perfection while working 50 plus hours a week and taking care of two demanding teenagers.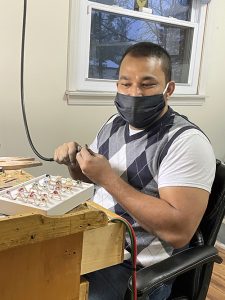 Although the current show schedule is still light, traffic to the website and through the app is anything but, and the strategic decision to call the Midwest home serves BIG well still today whether Ajay and his team are traveling or welcoming visiting buyers.
It's not only been location and the show schedule that's changed over the years. The business operation has evolved a lot in 10 years, Ajay reports. Cabochons have long been a significant part of the inventory BIG offers, but a growing interest in ready-made jewelry prompted Ajay and his team to expand their offerings and services to meet the need.
"We have gemstones in cabs — in almost every stone on the planet, in calibrated sizes," Ajay explained. "Since the cost of manufacturing is going up in the USA every day, now customers' interest has shifted to ready-made jewelry. This leads us to 14K gold semi-mounts that have become a huge part of our inventory recently. Now we have more than 5,000 rings, earrings, and pendants, [as well as] 14K gold semi-mounts with diamonds, in stock at a given time."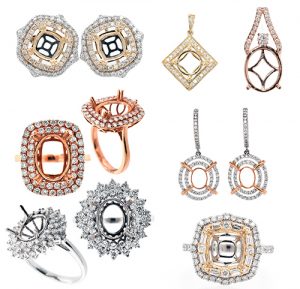 In addition to the inventory, customers also choose BIG for custom mounting and setting services.
"We do custom designs and have them manufactured in our overseas unit in Mumbai, India," said Ajay. "We have a GIA graduate on staff (and) a bench jeweler on staff (who happens to be the face of our company), which help (with) identifying gemstones and getting stones mounted in a timely manner."
Whether BIG is expanding its virtual presence, serving wholesalers at its Ohio office, working with customers to fulfill gemstone purchases, or creating custom jewelry to cherish for a lifetime, the BIG team is happily here for it all. All the evolution, all the growth and opportunities, and all of Ajay Bansal's hopes, dreams, and passions to serve and celebrate the gemstone industry.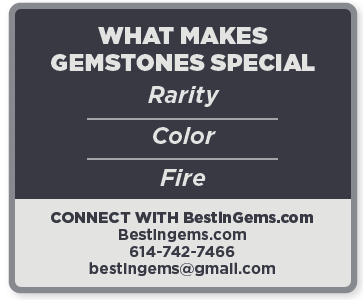 ---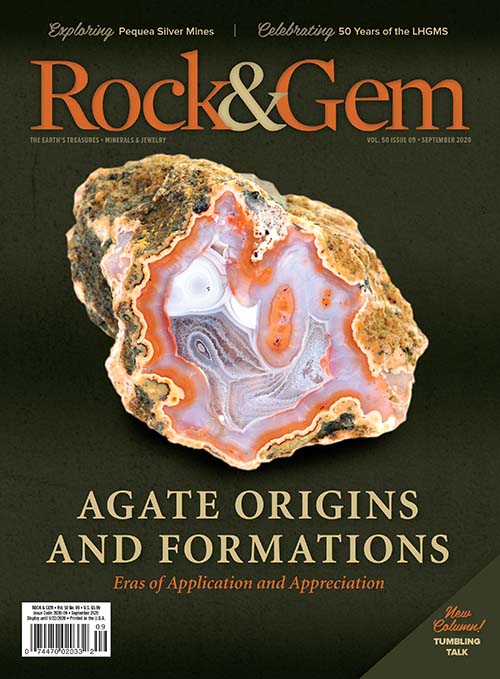 If you enjoyed what you've read here we invite you to consider signing up for the FREE Rock & Gem weekly newsletter. Learn more>>>
In addition, we invite you to consider subscribing to Rock & Gem magazine. The cost for a one-year U.S. subscription (12 issues) is $29.95. Learn more >>>
---