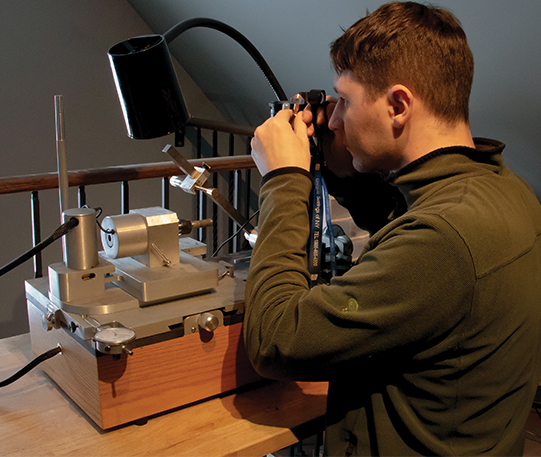 By Antoinette Rahn
Derek Katzenbach
Katzenbach Designs
www.katzenbachdesigns.com
(Mr. Katzenbach is an artist featured in the Tools of the Trade profile sponsored by ULTRA-TEC.)
Inspiration and encouragement are two invaluable elements of any endeavor, most certainly when it comes to working with stones. For Derek Katzenbach, a lapidary artist from Maine, the inspiration to delve into working with stone came from being "starstruck" by gemstones while attending a show.
"My path into gemstones and metalwork started when I went to a gem show. I couldn't believe you could actually purchase gems and minerals," said Katzenbach. "I spent a week's pay in about an hour while looking around and then went to the ATM and did it again. I was hooked immediately."
Once he returned home with his newfound treasures, he had to figure out what to do with the stones, so he asked his boss for advice. The advice he received was a lesson in setting gemstones and encouragement to keep exploring and amassing knowledge about stones themselves and working with them.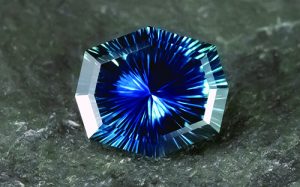 After gaining more skills about stone setting and metalwork, Katzenbach heeded more advice from a group of mentors and attended the Gemological Institute of America, earning certification to become a gemologist and jeweler. Upon graduating from both programs, he went to work with one of his mentors at a jewelry store in Farmington, Maine.
On-the-job learning continued, and Katzenbach learned to facet from someone connected with his place of work. He spends most days working on the metal bench; then, during his evening hours, he cuts stones. It's a life he couldn't have imagined during that first gem show, but it's undoubtedly become his version of a dream life.
"Working with stone IS my life; I'm constantly looking for innovative ways to approach different projects and build the designs that I can visualize in my head," he said. "Being a lapidary is a fantastic way to work creatively and have a feeling of fulfillment every day.
"During the last year, I'm so happy that I have a career that doesn't feel like work to me," he continued. "I'm just as inspired as ever to get into the studio and work."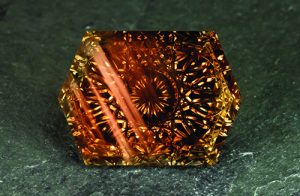 Another significant source of inspiration and encouragement in Katzenbach's journey is the machinery and service provided by ULTRA-TEC.
Katzenbach utilizes two pieces of ULTRA-TEC equipment in his work, the V5 faceting machine and the Fantasy Machine. With his increased focus on concave faceting, the Fantasy Machine has been a game-changer, and the precision and rigidity of the V5 is incomparable, in his estimation.
"I wouldn't be able to do the work that I do without the two pieces of machinery from ULTRA-TEC; they are specifically designed for precision and repeatability, which is a necessity in any lapidary," said Katzenbach, who also cites the responsiveness, care and attention, and solution-devising approach of ULTRA-TEC as keys to his faceting success. Additionally, it's ULTRA-TEC's commitment to service beyond the initial purchase that is equally impressive, according to Katzenbach.
"Two important skills I've learned through using the ULTRA-TEC tools are to continue to push boundaries and to trust your community. We have a strong community of great people that want the equipment and tools that ULTRA-TEC makes to be better and better each year," he explained. "The owner and head machinist will often call to see if I have any adjustments or ideas that might help with the design of the machines or additional tooling for them. It's one of the biggest reasons that the Fantasy Machine and V5 are used by so many."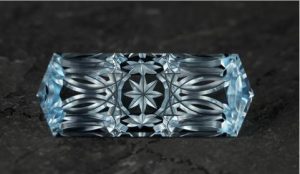 As is often the case with many things, the life-enhancing lessons learned through one avenue readily apply to many aspects of life. For Katzenbach, two of those lessons learned through lapidary are patience and critical thinking. He explained that thinking through each step and being willing to alter original designs and plans as things progress is essential, not only in terms of lapidary but life in general.
"I often think I've got the right way to do something or approach a task, and then life throws a wrench into my plans," he said. "Taking a step back to think about things and visualize the end result I want to see has always been a great way to problem-solve for me."
Thank goodness for inspiration, encouragement, and widely applicable life lessons.
FOR MORE INFORMATION
Visit: www.katzenbachdesigns.com | Call: (207) 213-0007
---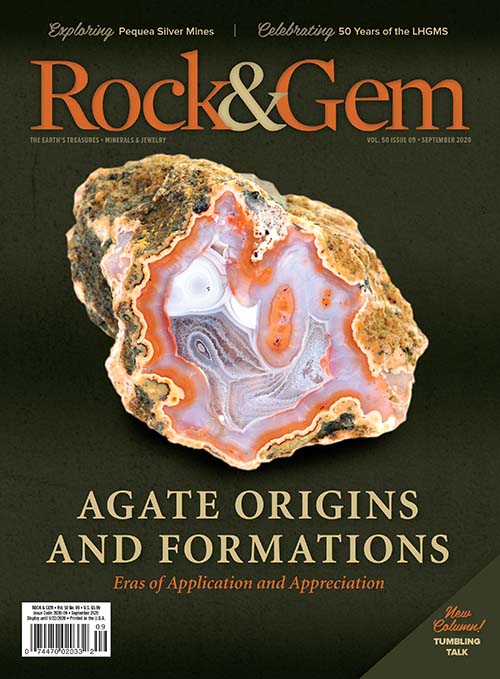 If you enjoyed what you've read here we invite you to consider signing up for the FREE Rock & Gem weekly newsletter. Learn more>>>
In addition, we invite you to consider subscribing to Rock & Gem magazine. The cost for a one-year U.S. subscription (12 issues) is $29.95. Learn more >>>
---