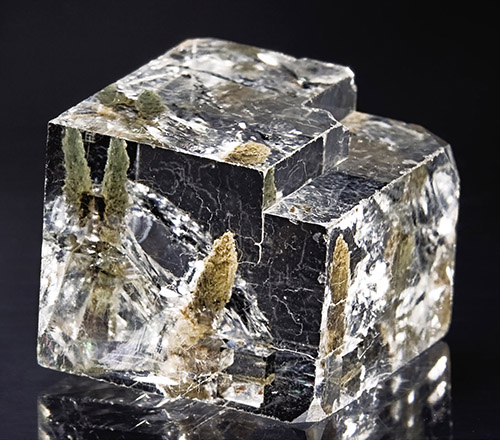 The count down continues with our recap of the Top 10 Photos published in Rock & Gem in the last year.
This specimen of colorless fluorite cube features two faces and two needle-shaped quartz inclusions within. Fluorite, which is also referred to as fluorspar, is a mineral comprised of calcium and fluorine. Although it is more commonly found than other minerals, it bears unique attributes. It is known for being the only mineral of its type to present in four directions of precise cleavage. It is also the origins for the discovery of fluorescence. According to geology.com, it was George Gabriel Stokes who realized, in 1852, that fluorite presents in a blue glow when illuminated by light
This particular specimen, which measures ¾ x ¾ x 5?8 inches, was discovered in the Nikolaevskiy Mine in Dal'negorsk, Russia. This small, but producing mining town, is located in the far east region of Russia just north of the Sea of Japan.
Photo courtesy Heritage Auctions/www.ha.com.