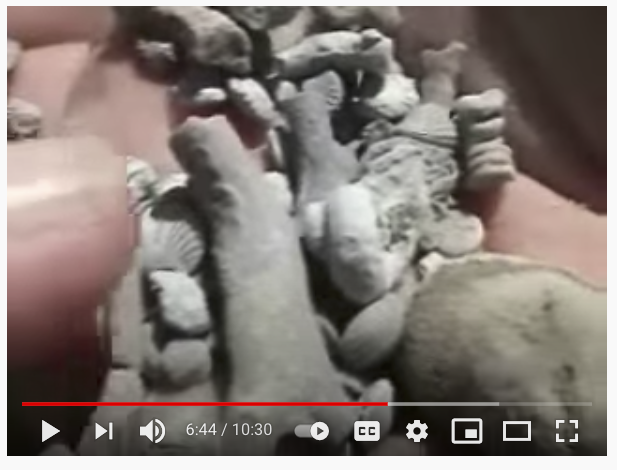 Did you know there is an association of fossil collectors in the United States that's been bringing fossil hunters together for the past 79 years?
In 1942, the Dry Dredgers Society formed, and their goal was and remains today to stimulate interest in geology and encourage the collection and identification of fossils. According to the group's website, in addition to virtual meetings - held eight or so times a year - the group regularly hosts six to seven field trip outings a year. According to the group's monthly Bulletin, outings in 2021 are being planned as the group returns to a schedule of outings after a hiatus during much of 2020 due to the COVID-19 pandemic.
One of the best parts of having video footage of past excursions is the opportunity it provides to revisit a field trip and the discoveries made within. Plus, these "virtual adventures" never truly get old, because there's always something to learn from the experiences of the fossil hunters involved. This video, from the Dry Dredgers archive and Rock & Gem website archive, finds group members hunting for fossils along a road cut in Indiana.
Enjoy the video footage by Greg Courtney.....
For more information about the Dry Dredgers, visit http://drydredgers.org.