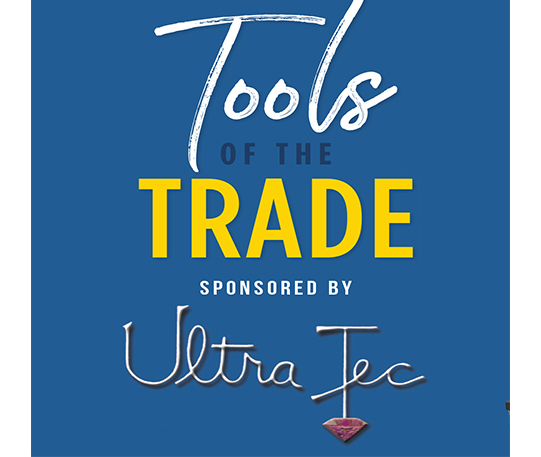 By Antoinette Rahn
This year (2020) marks the 55th anniversary of ULTRA TEC, a family-owned-and-operated company. This leading producer of faceting technology is kicking off the new year and new decade with exciting new equipment and services. A key new arrival in 2020 is the VL Classic Faceting Machine, which you can read more about in the Tools of the Trade special section profiles mentioned below. Another new service is convenient ordering of machinery, accessories, and supplies via the www.ultratec-facet.com site.
New Year, New Equipment, Same Top-Notch Quality
The new features and services offered by this acclaimed company are part of a unparalleled tradition of manufacturing quality machinery that empowers users to explore new avenues, discover and develop skills and talents, provide an intriguing perspective of gemstones, and define beauty in countless ways.
In a Tools of the Trade special section, which is sponsored by ULTRA TEC, we feature four lapidaries who specialize in faceting and learn how ULTRA TEC machinery helps them shape beautiful gemstones and influence their perspectives on life as well.
Click on each name below to read about each lapidary/faceter and their experience with specific ULTRA TEC machinery:
John Dyer, owner of John Dyer & Co. >>>
Scott Sucher, owner of The Stonecutter >>>
Mark Oros, owner of Hashnu Stones & Gems, LLC >>>
Robert Lyttle, owner of Cloak & Jewel >>>
Connect With ULTRA TEC
Online: www.ultratec-facet.com • Email: Fill out the Contact Us form
Call: 714-542-0608