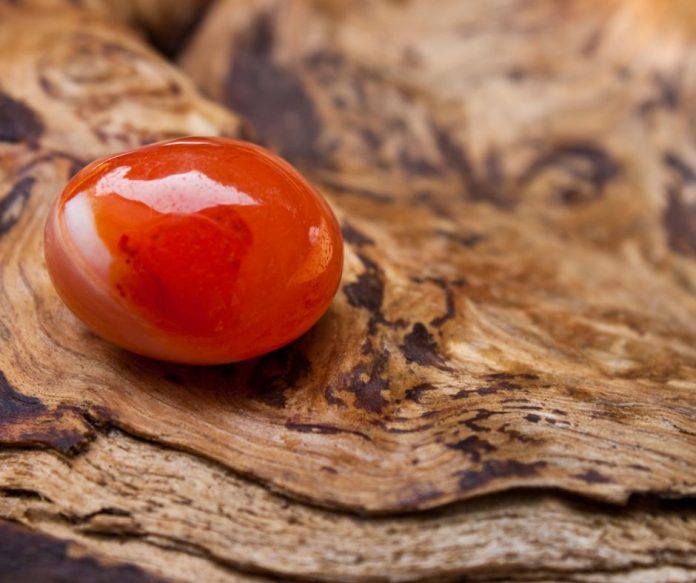 Metaphysical rocks are a personal choice, but the more people you ask, the longer the list of common rocks that many people choose. The following is an alphabetical listing of 10 stones that are most preferred along with their properties and uses. It's important to remember there is no finite or definitive list of the metaphysical uses of rocks and crystals. You may feel drawn to a particular stone or find that it affects you differently than it does someone else.
1. AMETHYST
Known for helping to develop a person's spiritual connection and abilities, amethyst is often used in meditation. Purple is the color associated with the seventh or Crown Chakra. It is the February birthstone.
2. APACHE TEAR
These are small round pebble-like pieces of obsidian, each containing flecks of white. Apache Tears are often used to help release grief.
3. BLACK TOURMALINE
Tourmaline comes in several different colors. The black is used for protection against negative energy.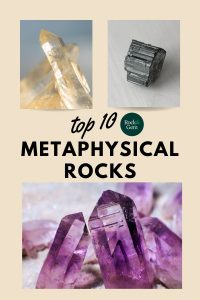 4. CITRINE
Citrine restores warmth and energy. Like the tiger's eye, citrine can be used to increase your personal power and is associated with the third or Solar Plexus Chakra. It is the November birthstone.
5. HEMATITE
Hematite helps improve focus and provides clarity when your mind begins to spin out of control. Some associate it with the first or Root Chakra.
6. MALACHITE
Malachite helps in attaining goals and has a strong financial connection. Often associated with the fourth or Heart Chakra.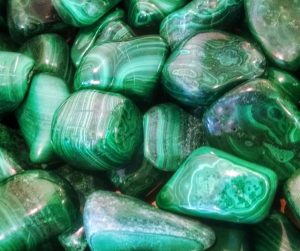 7. RED CARNELIAN
Red Carnelian helps to increase creativity, passion and self-confidence. Can also be used to clean other stones and crystals. Both the ruby and red carnelian are seen as birthstones for July.
8. SHUNGITE
Similar in chemical composition to coal, shungite also contains the carbon molecule, Fullerene. Shungite has a wide range of uses from improving the health of bees to water purification to protection from the harmful effects of electric and magnetic fields (EMFs).
9. TIGER'S EYE
Tiger's eye is often used in jewelry. It helps to ground the wearer and to remind them of their personal power. Tiger's Eye is often associated with the third or Solar Plexus Chakra.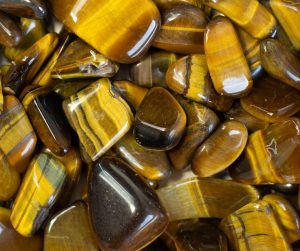 10. TURQUOISE
Turquoise is believed to be a powerful stone, it too is often used in jewelry. It aids in repelling negativity and restoring harmony and joy. It is associated with the Heart, Throat and Third Eye Chakra. Some view it as the birthstone for Sagittarius.
This story about a top 10 metaphysical rocks list previously appeared in Rock & Gem magazine. Click here to subscribe! Story by Kris McElhinney.
Disclaimer: The metaphysical properties discussed in this story are not intended as a substitute for traditional medical treatment. If you have a health issue, please seek a licensed medical professional. The crystals and stones discussed are not intended to diagnose, treat or cure any conditions.