By Antoinette Rahn
Eighteen years ago today (Feb. 13) the residents of the region of San Salvador, El Salvador experienced the second earthquake in a month's time.
The 6.1 magnitude earthquake destroyed more than 2,200 houses, injured nearly 3,400 people, and killed at least 315. In addition to a number of aftershocks that impacted the region following the earthquake, a mudslide careened down a mountain near a suburb of San Salvador, according to a report by CNN.
The Large and Small Of It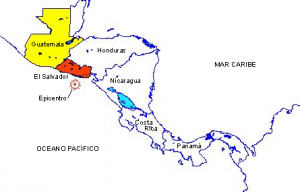 El Salvador may be one of the smallest nations in Central America, but it is also one of the most populated, with nearly 6.4 million residents. These millions of people live in a country known as "Land of Volcanoes," which is in addition to a higher-than normal frequency of earthquakes, according to a report by the Central Intelligence Agency. In all, there are more than 20 volcanoes in El Salvador, although only two are reportedly active.
Activity in El Salvador is not surprising, given the geography of not only the nation, but Central America as a whole. It is one of the most active regions on earth, due to the fact that the country sits atop three significant tectonic plates. Although much of Central America resides on the 'relatively stagnant' Caribbean Plate, the motion of the Cocos Plate, and the North American Plate have great impact. The movement of the North American Plate against the Caribbean Plate results in a fault, not unlike the San Andreas Fault of California. This is the primary cause of earthquakes in this region.
Seismic Impact
The high occurrence of seismic activity in this region was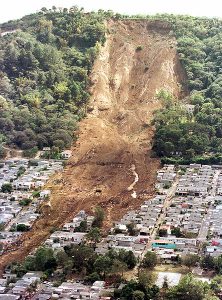 illustrated most recently in October 2018 when a 6.1 magnitude earthquake occurred on the coast of El Salvador. In addition, in May of 2018, what the Associated Press described as a "swarm of earthquakes" impacted the southern region of El Salvador. The U.S. Geological Survey reported a minimum of nine earthquakes, each registering a magnitude of at least 4.3, struck the area.
As scientists around the world continue to research methods to better determine the occurrence of earthquakes and agencies continue to evolve notification protocols and emergency response to earthquakes, El Salvador and the rest of Central America is one region of the world that readily benefits from any such advancements.