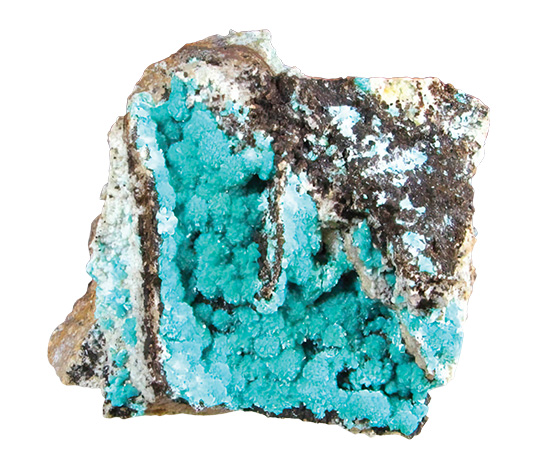 A natural brass ore, this mineral commonly appears in a distinct shade of light blue, blue-green, or sky-blue. It also often appears as needle-like and elongated crystals and has a Mohs hardness ranking of 2, which is on the softer side of the spectrum in terms of the likelihood a mineral can resist scratching.
Aurichalcite is found in several European localities, as well as various North American localities, including the Kelly Mine, in Socorro County, New Mexico, which is where this specimen was extracted.
Source of this image and information is...
DAKOTA MATRIX MINERALS, WWW.DAKOTAMATRIX.COM