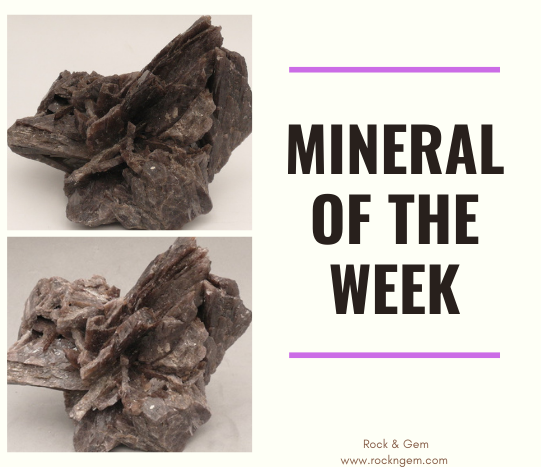 By Antoinette Rahn
Many specimens may carry the name axinite. But in actuality, axinite describes a group of similar and closely related but slightly different minerals.
According to information at www.minerals.net, the general composition of axinite is that of a basic aluminum boro-silicate of calcium, iron, magnesium, and manganese. The minerals that compromise this group are axinite-(Fe), axinite-(Mg), Axinite-(Mn), and Tinzenite. The Mineral of the Week is a specimen of axinite on offer at mineral-auctions.com. 
The name itself is inspired by the presentation of the sharp-edged crystals, similar to that of an ax, or in Greek terms, axine, which is what inspired the name of this mineral group in 1787. Sometimes, the crystal also appears in groups of rosettes of sharp crystals instead of a singular columnar blade or blades.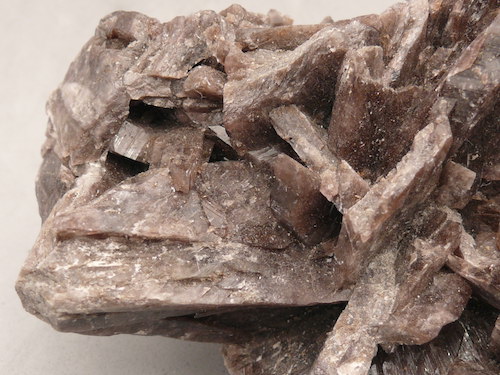 In terms of coloration, axinite specimens are known to be dichroic, meaning revealing different colors when viewed at different angles. The most common colors are smoky brown, purple-brown, greenish-brown, gray, and even black. Among the less common but still reported axinite colors are green, purple, orange, and yellow.
This week's featured specimen of axinite [axinite-Fe] was discovered in the Canta Province, Lima Department, Peru. According to information in the lot description at mineral-auctions.com, it presents as a root-beer brown formation of wedge-shaped, sharp crystals. An interesting point of the crystal is what appears to be arrowhead growth patterns. The specimen is rather substantial in size, measuring 10.2 x 9.1 x 4.9cm and 338 grams.
The specimen is offered for auction by Joe and Michelle Weisberg via mineral-auctions.com. Learn more and bid: http://egmediamags.com/url-tracking/tracking?id=OEhnQkErMEJ5MWRjNWdwMkhwNEp4dz09
---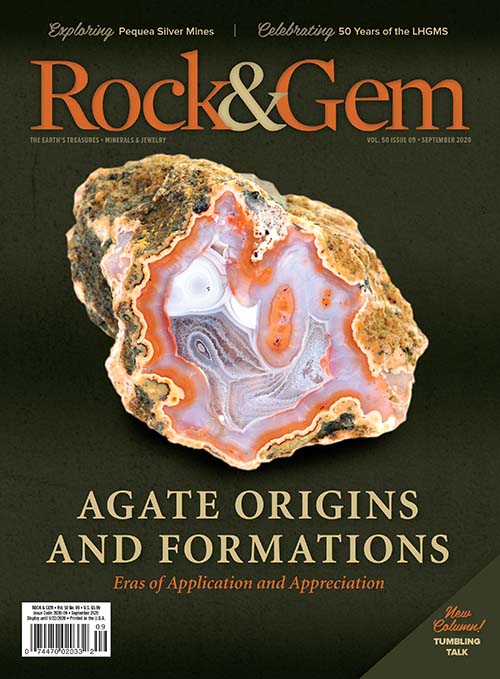 If you enjoyed what you've read here we invite you to consider signing up for the FREE Rock & Gem weekly newsletter. Learn more>>>
In addition, we invite you to consider subscribing to Rock & Gem magazine. The cost for a one-year U.S. subscription (12 issues) is $29.95. Learn more >>>
---