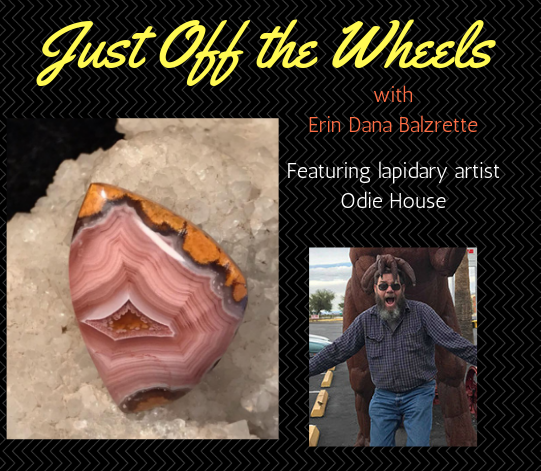 By Erin Dana Balzrette
A good friend, and wonderful artisan both lapidary and silversmith, Odie is always fun to chat with. There is always something beautiful to see when Odie is in the "house."
Erin Dana Blazrette: Where is this material from, and what drew you to it?
Odie House: This is one of the many amazing Agate that comes from Mexico. The vivid colors and banding has always caught my eye. It's always fun to cab a premium material, the results are amazing!
EDB: How long have you been a rockhound and lapidary artist, and what attracted you to cabbing?
OH: I've been a rockhound most of my life, collecting rocks and minerals with my father. He was a great teacher. I have many fond memories of our trips together here, in Arizona.
EDB: What process do you use when creating cabs? Is there any special technique used when creating the featured cab?
OH: The process of cabbing for me starts with searching for that special rough material, that I always hope will produce quality cabochons.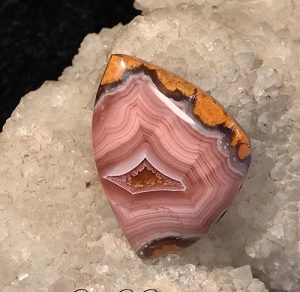 EDB: What is a new cabbing approach that is bringing you great excitement?
OH: One of the many new opportunities presented daily is creating composite cabs.The material combinations are endless.They are a nice addition to the wonderful selection of natural materials available.
EDB: What advice you would like to give new lapidary artists?
OH: It's a challenge at times to showcase the best a cut has, but the rewards are worth the challenge.
EDB: What is your motivation to create, and your favorite part of the process?
OH: It's always a pleasure for me to see my cab showcased in a piece of wearable art.
---
WHERE TO FIND ODIE
Facebook Groups: Stone and Silver
---
Author: Erin Dana Balzrette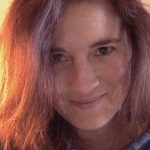 Owner of Tree Climbers Stones, co-founder of Facebook's 'Stone and Silver' group, and weekly host of the 'Ladies Day/Night' Auction on Facebook's 'Cabs and Slabs' group.
She is a long-time rockhound and a GIA AJP. To view more of her work, visit www.tcstones.com.