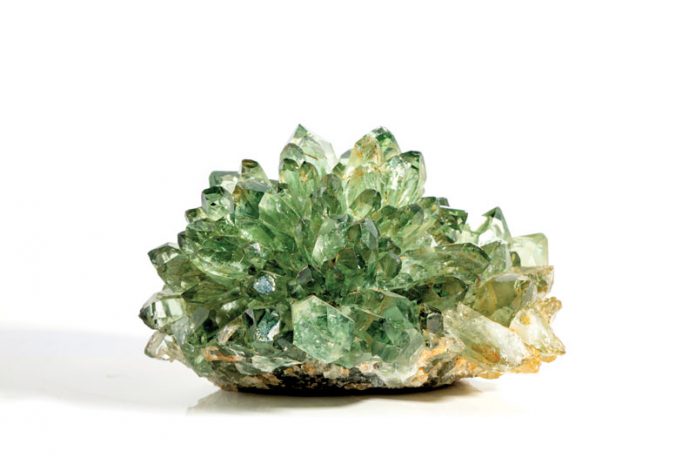 Gemstones.com is an exciting place where you can learn everything you've ever wanted to know about gemstones, whether it's history, collecting, science, color, uses or origins. You can look up every stone that has ever struck your fancy, and see it in living color in various shapes and sizes.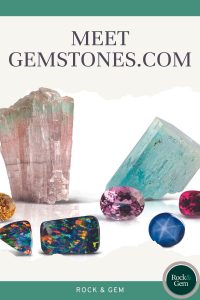 Well, imagine no more. Such a place actually exists—on the internet. Gemstones.com is a vast website filled with engaging articles, high-quality photos and in-depth videos, all about gemstones.
Launching a Website
Gemstones.com launched in the fall of 2021 and was created by experts with extensive experience in the gem industry.
"Gemstones.com has been a labor of love as a decades-long pursuit to develop a best-in-class education platform for gemstone enthusiasts," says Tim Matthews, Chief Executive Officer at JTV, the parent company of gemstones.com. "It's a comprehensive and authoritative resource for gemstone education."
Designed to be the premier destination for fun and interactive ways to learn about gems, gemstones.com has everything from fundamental gemstone fact pages, to exclusive video interviews, to shopping features.
"Our team of experts partners with world-renowned industry leaders, including miners, lapidaries and fellow gemologists to ensure our content is the most current and relevant gem information on the market," says Matthews. "In fact, gemstones.com is implementing the enabling technology to garner and publish authoritative information directly from experts around the world, with the express mission of becoming the most comprehensive source online for information about gemstones."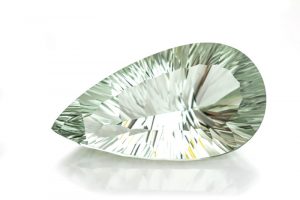 Website Content
Just some of the content on the site includes articles on collecting, color, optical properties, luster, natural versus lab-grown gems, shape versus cut, origins, birthstones, and settings. Videos on tourmaline mining in Brazil, design and wax carving, exploring a tanzanite mine, and gems and minerals created by accident are among the options for viewing.
The site also features the Gemopedia, a catalog of more than 400 gemstone species. This online encyclopedia includes photos and facts about gemstones from azurite to zoisite, and everything in between.
Each entry includes the stone's classification, optical properties, characteristic and physical properties, and chemical and crystallography. Alternate names, countries of origin, history and details on how to care for the gem are also part of each listing.
Making Purchases
Gem enthusiasts looking to broaden their collections will also find a vast assortment of gemstones. In fact, individual gemstones and gemstone parcels are available for purchase through two authorized retailers: Jedora and JTV, which also sell jewelry and watches.
In addition to articles, videos and shopping, the website has also launched a television show on the JTV network, which reaches 80 million households. Called Gem Discoveries by Gemstones.com, the show will initially air weekly, immersing viewers in the beauty, history, science and lore of a vast array of fine gemstones.
"Recently, we have seen a resurgence in the popularity of gems and mineral specimens through an increased use in home decor, a growing interest in gemstone collecting and the high demand for increasingly scarce gems," says Matthews. "Television is the perfect medium for 'show and tell' all about gemstones, in a visual way that no other medium can match."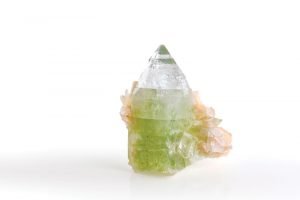 Gem Discoveries
Matthews goes on to say that a television show provides a unique opportunity to spend hours of dedicated time educating and entertaining fellow gem lovers in ways that are not feasible with other platforms.
"The audience can spend time learning gemological facts from our hosts and special guests, watching the gems in high definition at 360-degree angles, and hearing the most updated gem news on the market," he says.
"We are passionate about creating a meaningful relationship with our audience and sharing with them the mission to open the world of gems to everyone, and a television show is a proven way to build that connection."
Most recently, Gem Discoveries featured a Skype call with Michelle and Danny Hatcher, owners of a black opal mine in Lightning Ridge, Australia.
"We followed Danny as he went into their mine and showed viewers what it's like to climb down a shaft and explore for treasures," says Matthews. "His wife then demonstrated how she cuts all the gemstones from their mine."
Future segments will feature renowned lapidaries, industry experts and more mine owners from across the globe.
Gem Discoveries by Gemstones.com airs on JTV every Monday at noon ET, with additional show dates coming soon.
This sponsored story about gemstones.com previously appeared in Rock & Gem magazine. Click here to subscribe. Story by Audrey Pavia.