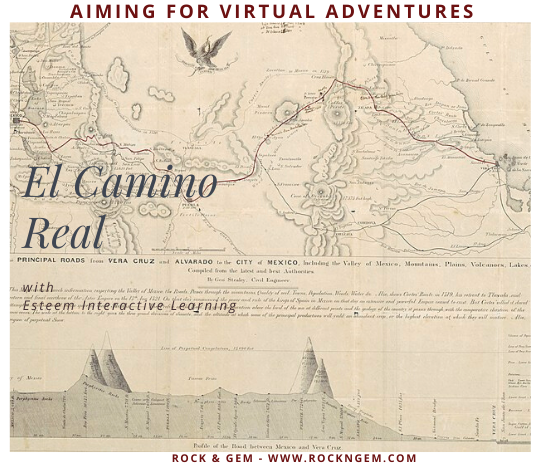 By Antoinette Rahn, Managing Editor
Editor's Note: This blog post is part of our Aiming for Virtual Adventures series. Each post features a short video created by various organizations and individuals, such as Esteem Interactive Learning, featuring exploration and discussion focused on and related to geology, mineralogy, paleontology, and other earth sciences. This series of posts is one way we hope to provide ideas and opportunities for continuous learning, exploration, and finding inspiration during the restrictions put in place in response to the coronavirus pandemic, and beyond. 
Natchitoches, Louisiana, is one of the places on mine and my husband, Tom's, list of must-visit destinations. Upon visiting New Orleans recently, we heard many great things about a variety of places in Louisiana. Still, Natchitoches seemed to be the overwhelming favorite among our discussions with NOLA locals.
Being natives of the Upper Midwest, we aren't as familiar with some of the rich history of this part of the country. However, while researching plans for a future trip to Natchitoches, when it's widely safe to travel and gather with others, I discovered that the El Camino Real  (Royal Road) begins in Natchitoches Parish, Louisiana.
In this video, geologist Devin Dennis, one of the founders of Esteem Interactive Learning, leads us on a fascinating journey from one end of the Real to the other, beginning in Natchitoches Parish, Louisiana. During Dennis' adventure, he also discusses various aspects of the geology of the area and how it has changed over time.
Word of Wisdom
There are several interesting and helpful words used and described by Dennis in this video, and below is one to know.
Hydrology: A science dealing with the properties, distribution, and circulation of water on and below the earth's surface and in the atmosphere, according to Merriam-Webster Dictionary.
---
About ESTEEM: Esteem Interactive Learning is a non-profit 501 (c)(3) corporation formed for the purposes of earth science outreach through multimedia vehicles such as video, television and the internet. Founded by geologist Devin Dennie and filmmaker Todd Kent, EMI has produced educational content such as the TV series "North Texas Explorer" and the documentary films "RocksHounds: The Movie" and "Oklahoma Rocks!"
For more information about Esteem Interactive Learning, visit www.explorermultimedia.org.
---